Hundreds of people anxiously waited in line to meet renowned Chef Thomas Keller and his Executive Pastry Chef Sébastien Rouxel.  The two famous chefs appeared at Williams-Sonoma at South Coast Plaza in Costa Mesa to sign copies of their new cookbook, Bouchon Bakery.  It was their only book signing in Orange County.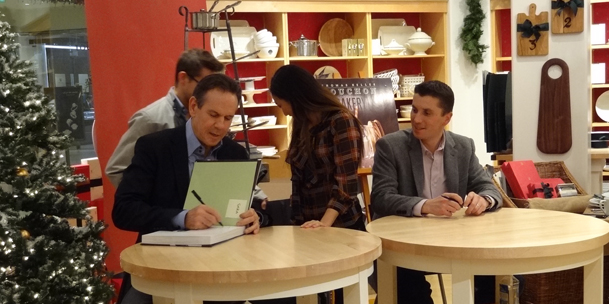 The cookbook, which has the same name as Keller's bakeries, highlights some of the chef's favorite recipes.  Like Keller's culinary background, the book is filled with both American and French bakery items.  Some of the recipes are inspirations of childhood favorite treats like Nutter Butters and Oreos.
Keller was born and raised in the United States, but moved to France to train in Michelin starred restaurants.  After perfecting his culinary art, Keller moved back to the United States.   He has earned his own Michelin stars for his restaurants domestically.  The French cuisine that he has mastered made him famous.  Keller has restaurants in Napa, Beverly Hills, Las Vegas and New York City.  He has received numerous awards and accolades for his cuisine and was named as "America's Best Chef" by Time magazine in 2001.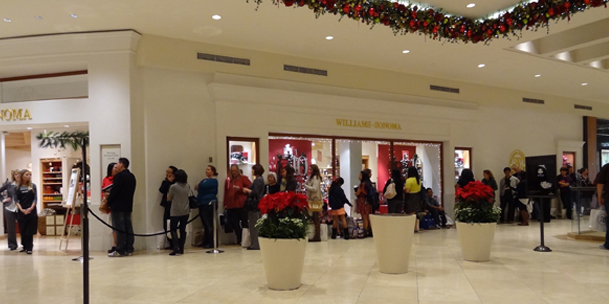 Keller even served as a consultant for the 2007 animated film Ratatouille by allowing the producer to serve as an intern at his Napa Valley restaurant, French Laundry.
French Laundry is Keller's most popular restaurant.  Its name comes from the building's previous existence as a French steam laundry facility.  When Keller discovered the structure, it had been converted to a restaurant.  Keller purchased the restaurant and turned it into one of the most prestigious culinary destinations in the United States.
Like a table in one of his restaurants, a moment with Chef Keller was in high demand.  As the crowds multiplied and line snaked through South Coast Plaza, Keller and Rouxel embraced fans, signed books and posed for photos.  Keller even greeted some of the patrons as "chef" as they waited for their books to be signed.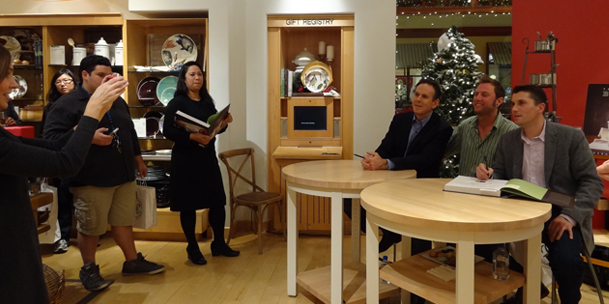 Every visitor left satisfied knowing that they had the opportunity to meet one of the top chefs in the world.  Many could be seen reading over the personal messages written by Keller and Rouxel as they walked away, while others thumbed through the pages, already planning which delectable treat to bake first.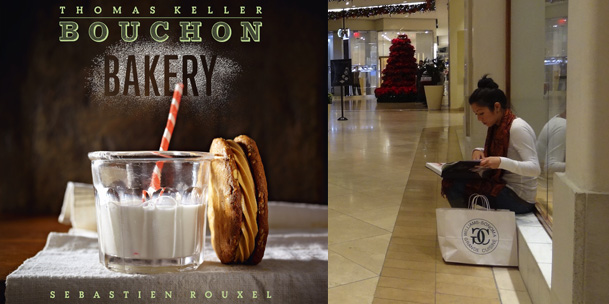 Williams-Sonoma hosts book signings periodically throughout the year.  For more information on future book signings and other in-store events, visit to their website.