Craft beer lovers are passionate about their beverages.  From the process to consumption, little excites a true craft beer lover more than the perfectly brewed combination of water, malt, hops and yeast.   Of course, there are many more adjuncts that add to the flavor, consistency and aroma, but the four main building blocks are the simplest amalgamation of what defines beer.
There is a vast amount of beer styles that are categorized based on numerous factors.  Strength, color and ingredients all determine beer type, however, craft beers are not defined by their "style," but by the brewery that produces the beer.  Craft beers are essentially beers that are brewed by a small, independent brewery.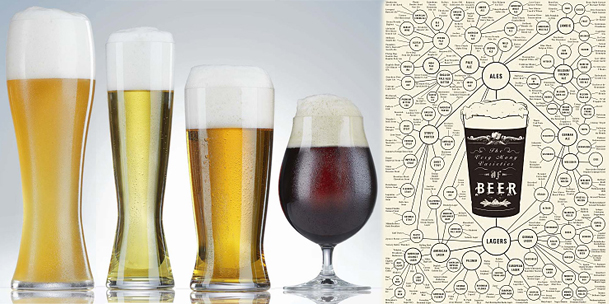 Breweries, establishments and bars that carry craft beers have grown in popularity in Orange County, prompting the OC weekly to compile a list of the 10 best breweries in Orange County.  There is even an app to help you find them.  This craft beer boom has also lead to a rise in the number of home-brewers.
If the idea of creating a home-brew of your own seems like too daunting of a task, don't fret because Costa Mesa is home to some craft beer aficionados like Taco Asylum, The Iron Press, Wine Lab at the CAMP, the newly opened Wild Goose Tavern and Hi-Time Wine Cellars.
Visit Taco Asylum, Iron Press and Wild Goose Tavern for great craft beers and delicious fare.  If you want to try craft beers and learn more about the process, visit the Wine Lab at the CAMP to sample beer and learn from the knowledgeable and passionate staff.  The Wine Lab at the CAMP is a great place to go on Thirsty Thursdays, where guests can try three, 3 oz. tasters of craft beer for $3.  Going out for a beer is fun, but enjoying a craft beer on the couch isn't a bad choice either.  Check out Hi-Time Wine Cellars for a great selection of craft beer.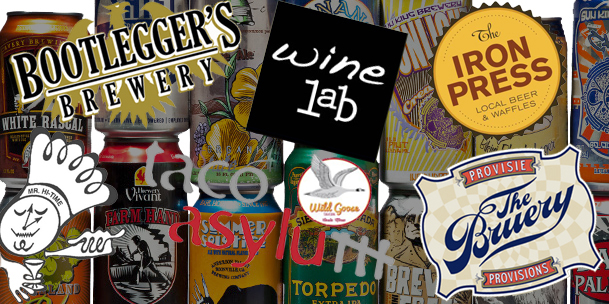 Taco Asylum was awarded with the OC Weekly's "Best of" Orange County for best taco with their Ghost Chili Pork Taco.  This taco is spicy, but luckily for those daring enough to brave the heat, Taco Asylum offers dozens of craft beers to combat the spice.  Tap beers include Palomino Pale Ale from Orange County locals Bootlegger's Brewery.
Bootlegger's is also on tap at The Iron Press.  At the Iron Press, the motto is simple, "we like beer and waffles."  So, if you prefer sweet and savory to spice, this is your place. Other Orange County local-brews are represented at The Iron Press.  Anaheim Brewery's "Anaheim Gold" blond and The Bruery's "Loakal Red" ale help guests wash down the delectable waffle sandwiches.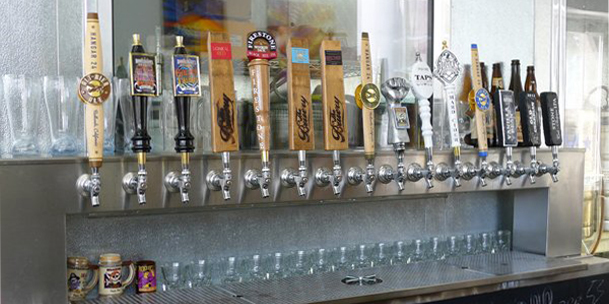 The Wild Goose Tavern recently opened on 17th Street and offers gourmet burgers and sausages.  Some of the sausages are not your average link with options like rabbit, wild boar and andouille.  There are several craft beers on tap  that pair well with the food, including Palomino Pale Ale from Bootlegger's Brewery.
If you are looking for a bar, restaurant or store for craft beers, Costa Mesa, the City of the Arts, has an establishment that serves the art of craft beer.
Update:  Travel Costa Mesa and 100 Eats are working together to bring the Nepenthia Beer Garden to Costa Mesa on June 8, 2013 from 3-7pm in TeWinkle Park.  This great event will feaure beers from up to 25 of the best breweries from the West Coast as well as food from the top restaurants from Orange County. Along with the great food and brews, the Nepenthia Beer Garden will also feature artists' displays and live musical performances. Get your tickets today for this fantastic event.  It is a must for all craft beer lovers and foodies!