With Election Day tomorrow and the upcoming annual November events of Thanksgiving, Black Friday and Cyber Monday, this week's events in Costa Mesa provide a calm before the holiday storm.  November generally marks the beginning of winter.  For Orange County visitors and residents, this doesn't mean cold, harsh weather, but it does mean that the holiday season has arrived.  We know November as the eleventh month of the year, however, on the Roman calendar it was the ninth month of the year.  The root word, "novem" means nine.  In homage to the Roman calendar, we thought we would share nine non-holiday events in Costa Mesa before images of food, shopping and in-laws inundate you until the New Year.  With events for pet lovers, foodies, theatergoers and children this is a great week to get out and have fun before everything turns its focus to the holidays.
There are some exciting shows opening this week at Segerstrom Center for the Arts.  Tony and Emmy Award winner Kristin Chenoweth displays her dazzling vocal talent for a one-night-only concert.  Chenoweth is best known for her role as Glinda the Good Witch in the musical Wicked and for her role in the ABC series Pushing Daisies.  She has also appeared on Glee.   The concert is Monday, November 5, at 7:30 pm in the Renée and Henry Segerstrom Concert Hall.  For more information or tickets, click here.
Broadway musical sensation Memphis opens Tuesday, November 6 for a two-week stay at SCFTA.  Inspired by the underground dance clubs of 1950s Memphis, Tennessee, the SCFTA comes alive with song, dance and an exciting tale of fame and love.  Show times and dates vary.  For more information and tickets, click here.
A trio of elementary school teachers turned rockers, Recess Monkey, get kids and parents laughing, dancing and singing along with songs inspired by their days as teachers.  Kids will be engaged with music, dancing and jokes from the acclaimed Seattle group.  Recess Monkey is at SCFTA for two days only this coming weekend, Saturday and Sunday November 10 and 11.  They are playing three shows, so get your tickets before they sell out!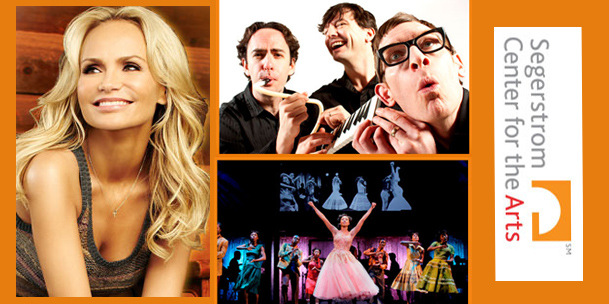 Pet lovers unite for the Costa Mesa Bark Park Yappy Hour at Dogma Studio.  The event will be held on Thursday, November 8 from 6–8 pm at 1727 Superior Drive, Costa Mesa, CA 92626.  The first ever Yappy Hour is much more than just a social event; it is a fundraiser that will benefit the Bark Park.  The event will feature food, drinks, a silent auction, doggy treats and games.  Leashed dogs are welcome to join!
There may be no such thing as a free lunch, but there are free Legos!  Visit the Lego store at South Coast Plaza on Tuesday November 6 at 5 pm for the November Monthly Mini Model Build.  This month's free mini model is a turkey.  The event is for children ages 6 – 14.  Make sure to get there early, as there are limited supplies.  Kids learn how to build the model in the store.  If there is a Lego lover in your family, the Lego store does free mini model builds every month, so be sure to check our events calendar!
One of our favorite Costa Mesa restaurants, The Golden Truffle, is hosting a cocktail competition on Thursday, November 8 to celebrate Chef Alan Greeley's bar food menu and "Grand Opening" of the new Golden Truffle bar.  Reservations are highly recommended.  Call 949.645.9970 or visit the Golden Truffle website for more information and reservations.
The CAMP and Seed People's Market present The Santa Ana Mountains "True Stories of a Great Range" documentary screening.  Following the film will be a question and answer session with Joel Robinson of Naturalist for You.  The event will take place at Seed People's Market Friday, November 9 from 6:30-8:30 pm. Refreshments will be served and there will be discounts on camping and hiking gear.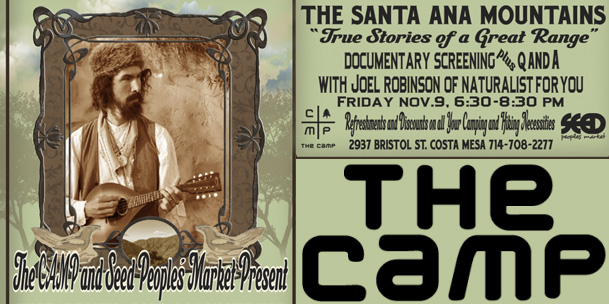 Looking for some tips and new recipes to prepare for the holidays?  You're in luck as Ina Garten, better known as the Food Network's Barefoot Contessa, will be at Williams-Sonoma in South Coast Plaza on Saturday November 10 at noon to share tips and sign her new cookbook "Barefoot Contessa Foolproof: Recipes You Can Trust."  Call the store at 714.751.1166 for more information and to pre-order your book!
Orange County's most popular Farmers' Market celebrates its second birthday with the Farm to Food Truck Challenge at SoCo Farmers' Market at the SoCo Collection.  With 20 local farmers and vendors, 15 gourmet food trucks and an estimated 2,000 attendees, the Food Truck Challenge will be a delicious event!  Buy your tickets now to participate, or just come for the show!  The challenge begins on Saturday, November 10 at 9:00 am.