Between shrieks, camera flashes, crowds and glasses of champagne, master stylist and hair guru Frederic Fekkai offered free consultations to guests by appointment at Saks Fifth Avenue at South Coast Plaza.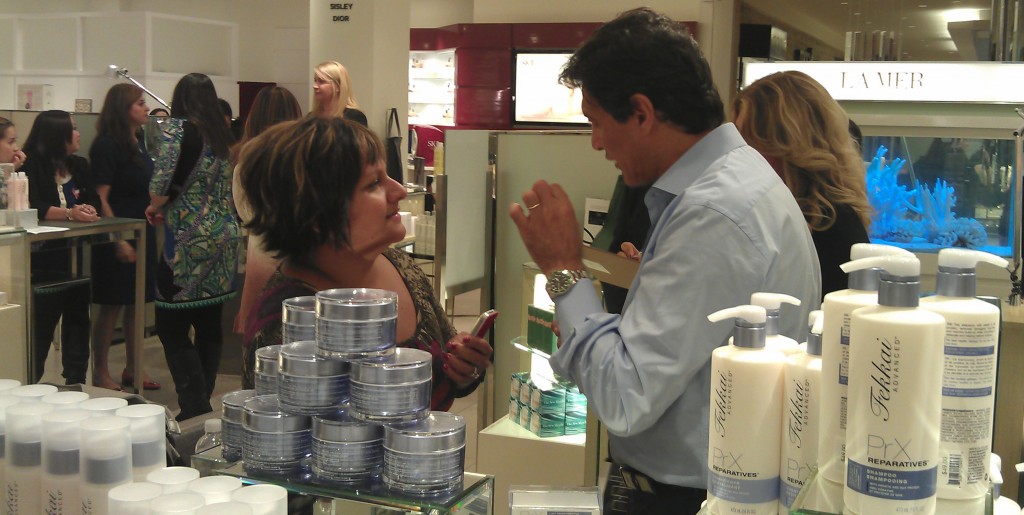 Fekkai has been a major player in the beauty industry for decades. His collection of beauty and hair care products debuted in 1995 and are available in over 40 countries today.
Fekkai was born in Aix-en-Provence, France but moved to New York City as a 21-year-old to expand his career in the beauty industry. Fekkai currently splits his time living in Paris and New York City. He is best known for being a preferred stylist to celebrities and has seven salons that service over 1,500 clients a day.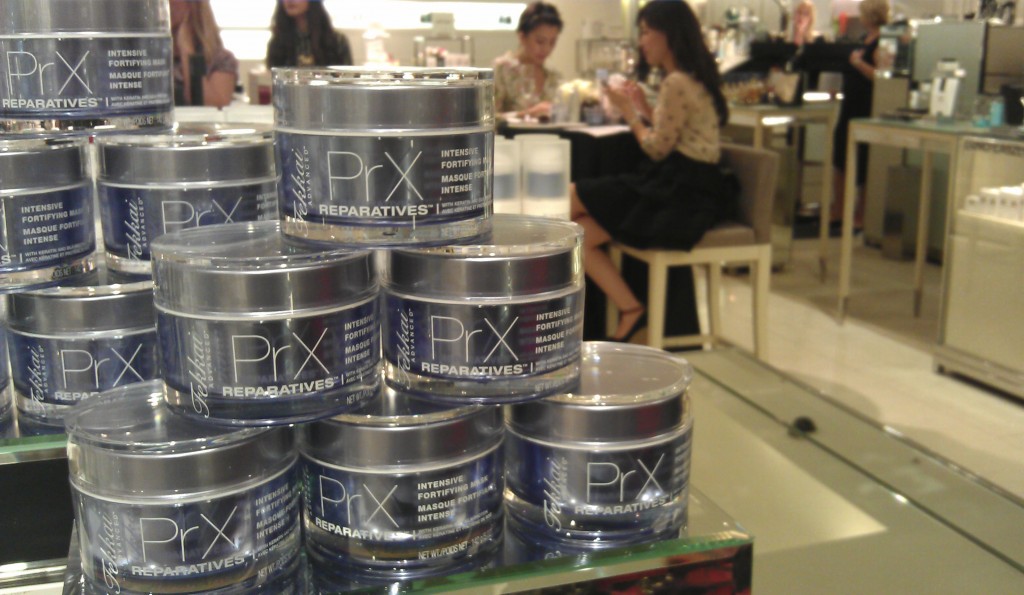 This was Fekkai's first appearance at South Coast Plaza in over four years – and his only West Coast appearance – where he provided his expertise to the public for free.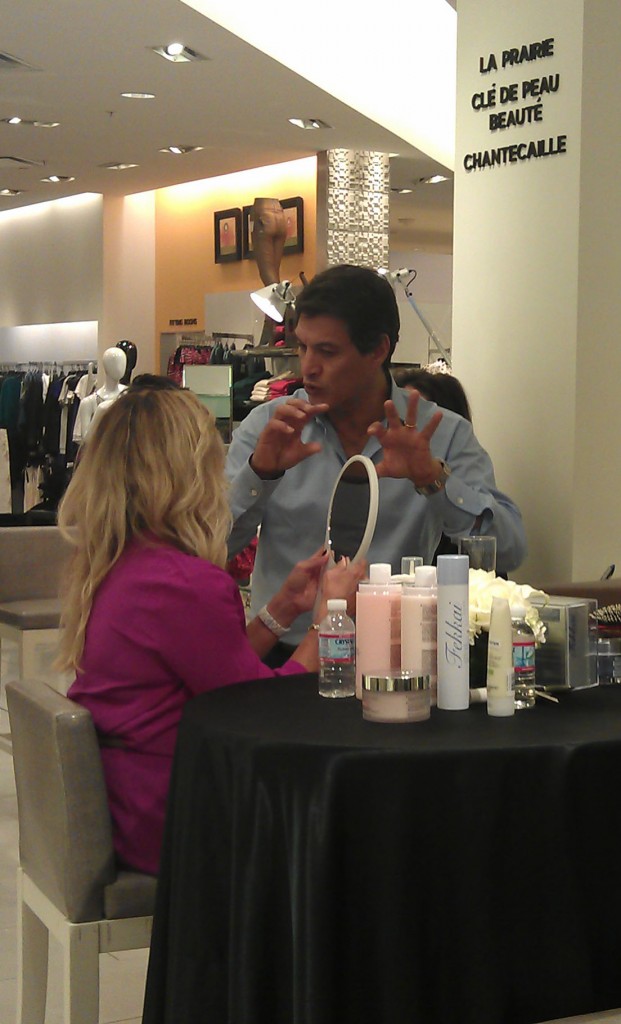 Luckily, one of our Travel Costa Mesa staff was able to fight through the crowds and get their name on the list for a personalized hair consultation with the legendary stylist. Fekkai gave his opinion on cut and color and best practices for styling.
For our staff member (who has short, fine hair), he recommended products for more texture and more body, particularly the Full-Blown Volume Whip and the Coiff Lifting & Texturizing Spray Gel. Fekkai recommended alternating his Full-Blown Volume Shampoo and his Salon Technician Shampoo for color-treated hair, too – adding volume and extending the life of the color.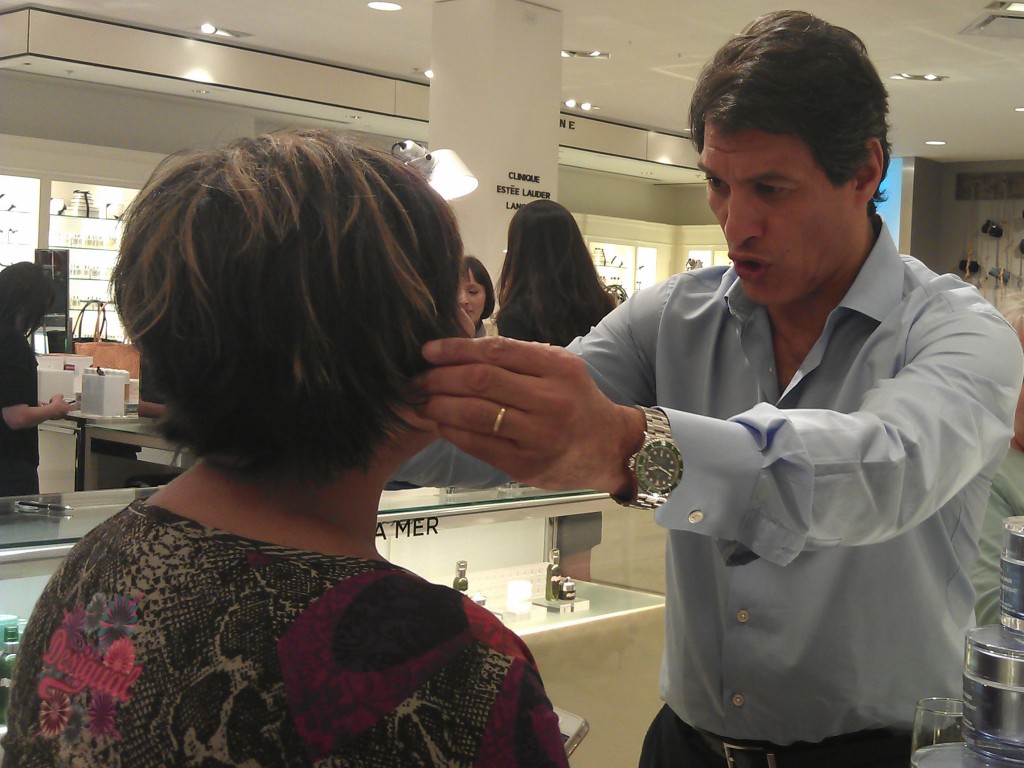 Fekkai mentioned conditioner should always be applied just to the ends, not the scalp – and lifting product conversely should be applied at the root, and not the ends.
Travel Costa Mesa couldn't pass up the opportunity to sneak in a couple of questions for our readers, too:
What is one of your products that no one should live without?
The Brilliant Glossing Cream. Apply when you're finished styling. It works for just about every hair type, and the olive oil really helps to keep hair hydrated. It's a great shine, but it also adds a texture to the hair. You only need a tiny bit, no more than a pea-sized amount.
If you could give everyone one piece of hair care advice, what would it be?
With hair care, there's a fine limit. You have to make sure that you don't overdo it with product or processing. You have to think about your hair as almost like a piece of clothing. It has to fit your bone structure, your silhouette – also, your personality. You have to be careful not to do too much!
Fekkai's interaction with all of the guests seeking consultations was proof that he truly lives by his philosophy that every style and cut is different for each individual. For Fekkai, beauty is about more than just looking your best, beauty is about living your best.