The SOBECA District Art Walk kicked off last night with entertainment, art, food and more at the CAMP, the LAB, Artkiteks Hair Studio and the SOLO building.  SOBECA, an acronym meaning South On Bristol, Entertainment, Culture, Arts, is a pedestrian friendly area located around Bristol Street, south of Baker consisting of trend-setting, eco-friendly shops, restaurants, services and galleries.  Anchoring the SOBECA district are the LAB and the CAMP shopping centers.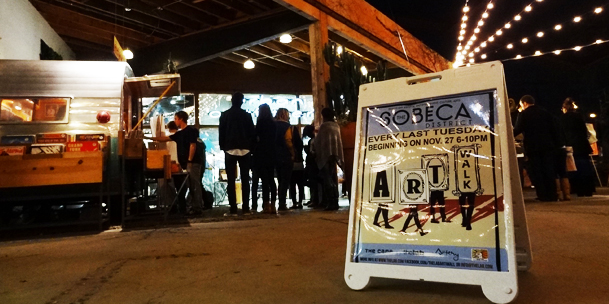 The Art Walk will be held on the last Tuesday every month from 6-10 pm.  The Art Walk showcases local artists, businesses, restaurants and community members.  It is a joint effort from artists, musicians, vendors and the Costa Mesa Cultural Arts Committee.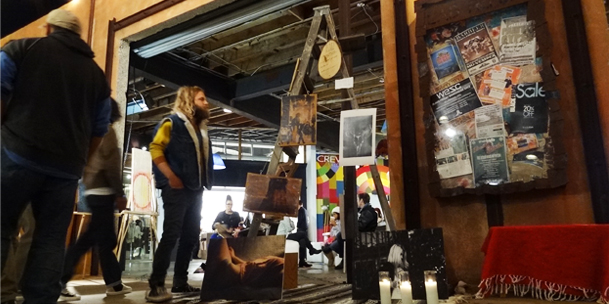 The LAB featured DJ sets and a record exhibit at Creme Tangerine, artist White Buffalo at Crew Salon, an art design bookstore and exhibit at As Issued and Urban Outfitters featured local artwork.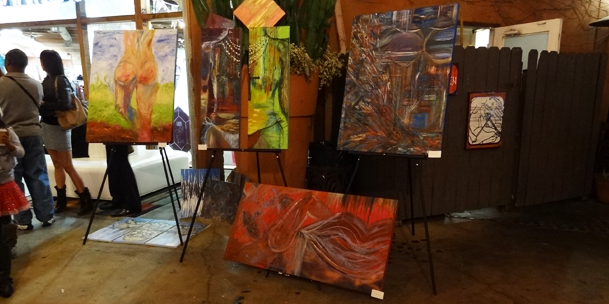 Outside of Gypsy Den Café, Cherokee Fade, a two-piece band, played music as Art Walk attendees browsed and eased their way through the exhibits.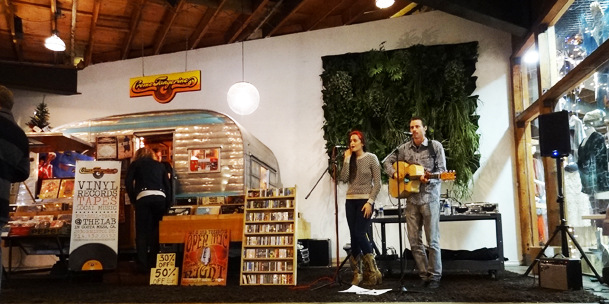 Across the street at the CAMP, SEED People's Market featured several artists and live music by Pelican Vision and Fugue.
Artist Paul Kole was at Old Vine Café while the Wine Lab offered 10% off during the event.
The Orange County Museum of Art, which is currently located in Newport Beach, had an activity booth that offered information to Art Walk patrons.  The OCMA is relocating to a permanent home in Costa Mesa at the Segerstrom Center for the Arts campus.  The current plan for the museum is to break ground in 2013 and open the new location by 2016.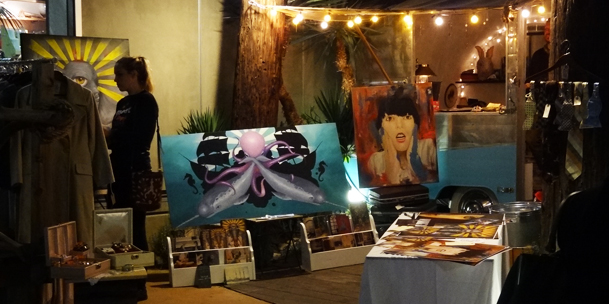 The SOLO building, which is just a couple of blocks west of the CAMP on Baker Street, held an art exhibit.  Number 4 Performance Hair Care hosted a cocktail reception during the exhibit.
Overall, the Art Walk was a successful collaborative effort between City of the Arts community members. The artists, musicians, restaurateurs and shop owners came together to create a relaxed vibe where Art Walk patrons and exhibitors could interact and converse while enjoying an evening of entertainment.