Travel Costa Mesa Blog
Archive for March, 2013
On the last Tuesday of each month the SoBeCa district in Costa Mesa turns into an open-house of art, live performances and entertainment.  The main hubs of the SoBeCa district, an acronym meaning South On Bristol, Entertainment, Arts, Culture, are the progressive shopping centers the LAB and the CAMP.
Posted in Events, Misc, Music & Art, Play, Shopping
Designer Franco Sarto, whose namesake shoes are sold world-wide, made a personal appearance at Nordstrom at South Coast Plaza in Costa Mesa to introduce his new Spring 2013 collection.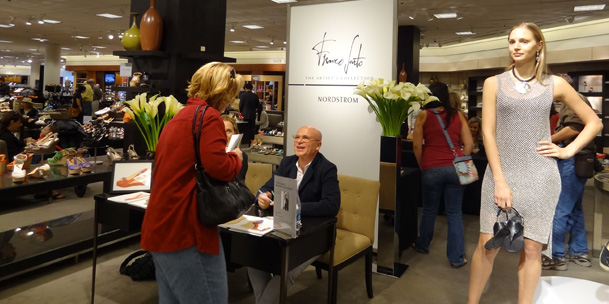 Sarto was all smiles as he met with fans of his work.  With two models wearing his shoes, an interpreter and a collection of sketches, Sarto shook hands, answered questions and signed autographs for fans.  He effortlessly signed his famous sketches as he engaged with fans and passersby. Read More
Orange County Fashion Week 2013 kicked-off this morning with a showcase of jewelry from up and coming designers, Spring clothing trends and Brazilian-designed bikinis by Grivera Beachwear.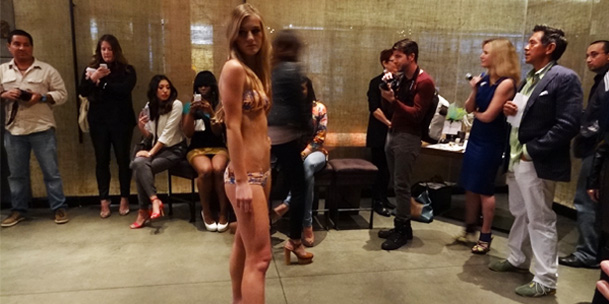 Bloggers, fashionistas, members of the press and more packed AnQi by Crustacean at South Coast Plaza to catch a glimpse of the season's trends, swap trade secrets and meet local designers.  The opening included displays from KD Luxe Jewelry, Senhoa, Studio Suzan and Gayle Gaston. Read More
Each year the feast of St. Patrick, or St. Patrick's Day, is celebrated on March 17.  Although the day celebrates Irish culture and history, the first St. Patrick's Day celebration did not occur in Ireland, but rather in Boston in 1737.  The color green is was not always associated with St. Patrick's Day, originally blue was the color of the holiday, but was replaced with green in the 19th century.
Today, St. Patrick's Day has become synonymous with the color green, images of shamrocks, leprechauns, corned beef and hash, whiskey and of course – beer.  If a visit to the Emerald Island isn't in your travel plans this weekend, there are many great places and events to celebrate St. Patrick's Day in Costa Mesa.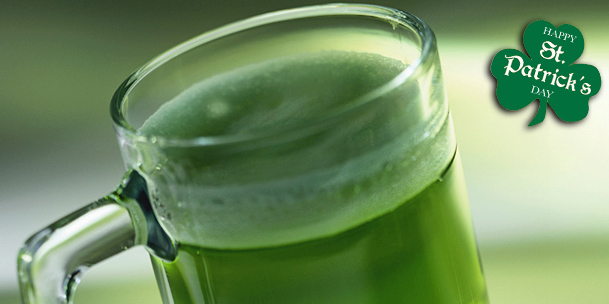 The creation of the sandwich is widely credited to John Montagu, the fourth Earl of Sandwich.  The story behind the sandwich is that Montagu was an avid gambler who created the hand-held meal so he could keep one hand free and continue to gamble while he ate.
The sandwich has evolved since Montagu's stubborn, yet brilliant idea to put meat between two slices of bread.  It comes at no surprise given the versatility and variety of the sandwich that it has become one of the most popular food items in the United States.  It has even inspired its own day (and month).
The variety of amazing sandwiches in the City of the Arts, Costa Mesa, is no exception.  Travel Costa Mesa has compiled a two-part list of the top restaurants to enjoy the art of an amazing sandwich.  Be sure to try these sandwiches before we share the second half of our list.  Each sandwich tastes so good that even Montagu would take a break from gambling to enjoy one!
Monte Cristo from Le Chateau Garden Bistro
The Monte Cristo from Le Chateau at the Ayres Hotel and Suites Costa Mesa has received numerous accolades and has been hailed as the best Monte Cristo in Orange County.  The deep-fried, double-decker of bliss is turkey, ham, Swiss cheese and powdered sugar dipped in egg batter and served with raspberry Chambord jelly.  Although Monte Cristos  are not a common menu item, it is hard to find one that can compare to Le Chateau's.