The 2013 OC Fair is one of the most anticipated summer events in Orange County. After one week of concerts, rides, games and more, OC Fair season is in full swing. The Fair started off with a bang, offering guests free parking and admission during the opening hour. We took advantage to scout out what type of food we'll be going back for.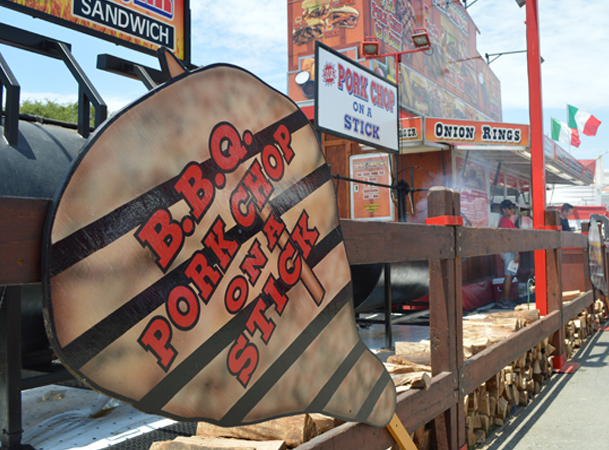 For many, the fair means a month-long epicurean adventure filled with everything (and anything) deep-fried. This year's fair will feature culinary competitions, celebrity chefs and much more.
If you haven't downloaded your 2013 OC Fair iPhone app, we're here to help you plan your provisions pilgrimage.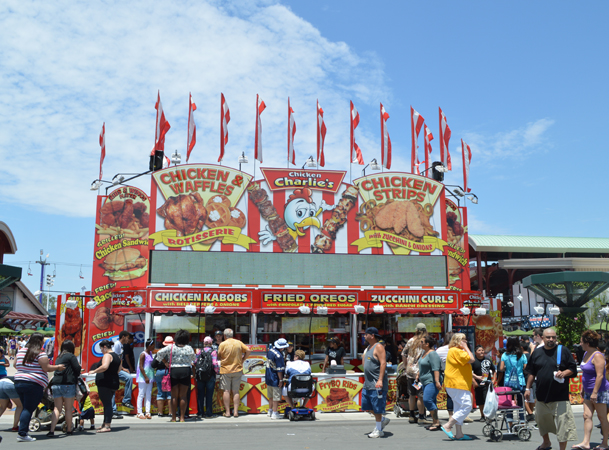 Looking to shed a couple of pounds and make the healthy choice? Then the Krispy Kreme Sloppy Joe from Chicken Charlie is definitely not for you! Chicken Charlie will also be serving deep-fried-bacon-wrapped-pickles and waffle dogs, a hot dog wrapped inside a waffle. The crowd-pleasing deep-fried cookie dough will also be back!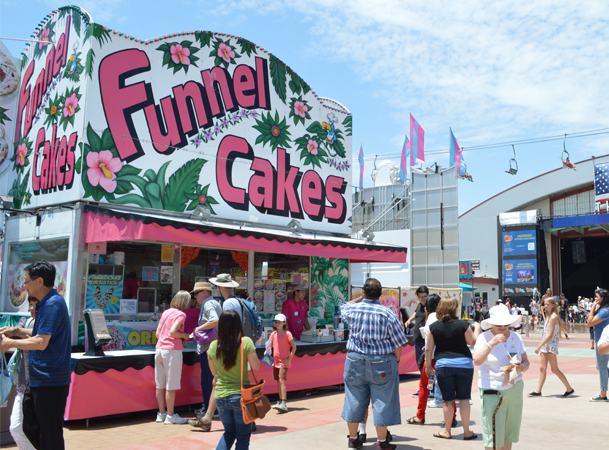 Add bacon to just about anything and it instantly becomes better – that's a fact. This year, Bacon A-Fair will introduce new items like truffle gouda bacon fries, bacon root beer and cheesy bacon bombs.
If you're looking to get back to your ancestral roots, as in caveman, be sure to go to Biggy's Meat Market. You'll know when you're in the right place by the 17-inch The Big Rib! There will also be the 2-foot-long smoked sausage on a stick and 24-ounce chicken breast on a stick!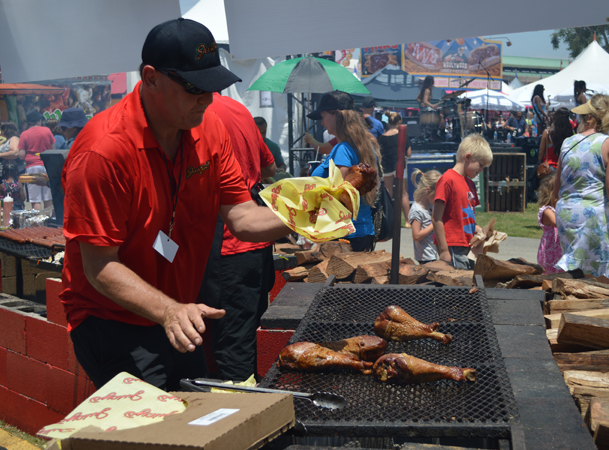 More deep fired delights include strawberries, banana ice cream and lobster. The imaginative feast doesn't stop there. With items like macaroni and cheese hamburgers and a Ghirardelli hot dog from Pink's with cream cheese, honey mustard, bacon and dark chocolate, there is no shortage of adventurous bites to sample.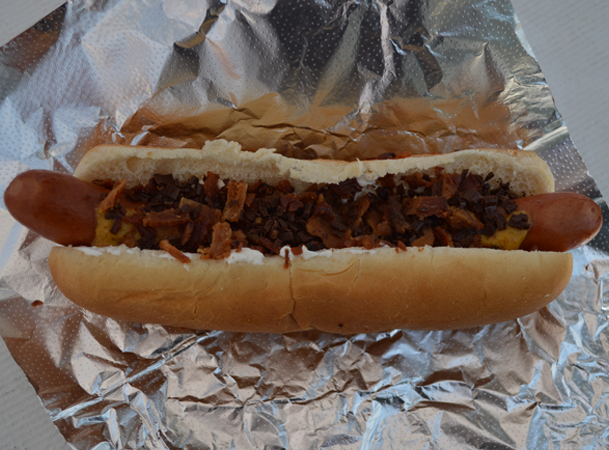 Each Friday from 12 – 4pm fair guests can sample more traditional fair food like funnel cake, BBQ tri-tip, corn dogs, cotton candy, gelato and more for just $2 per sample with the $2 Taste of the Fair.  Schedules for each day are also posted.  Click here for all of today's entertainment.
In addition to all of the fair food, each Thursday will feature a Food Truck Fare from noon – 10 pm.  Check back on our blog with more food adventures at the 2013 OC Fair. What Fair Food do you crave the most? Let us know in the comments.