The Pacific Symphony's Wavelength Festival of Music brought a diverse collection of artists together to perform alongside symphony members in the Pacific Amphitheatre in Costa Mesa.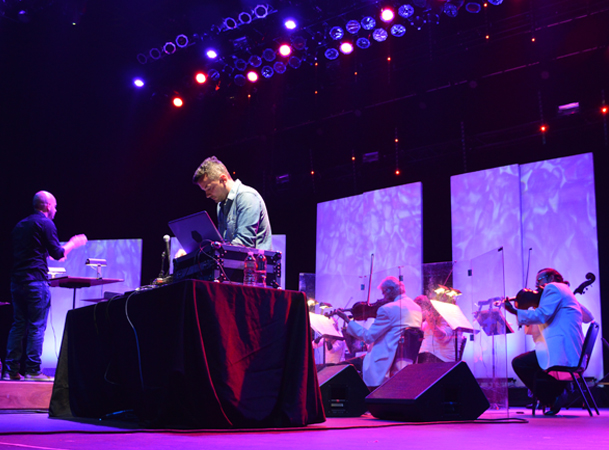 The festival kicked-off with a night of performances by iconic country singer Bonnie Raitt and three-time Grammy Award winning blues musician Keb' Mo'.  The following night featured local singer Nilu and the alternative rock group The Airborne Toxic Event.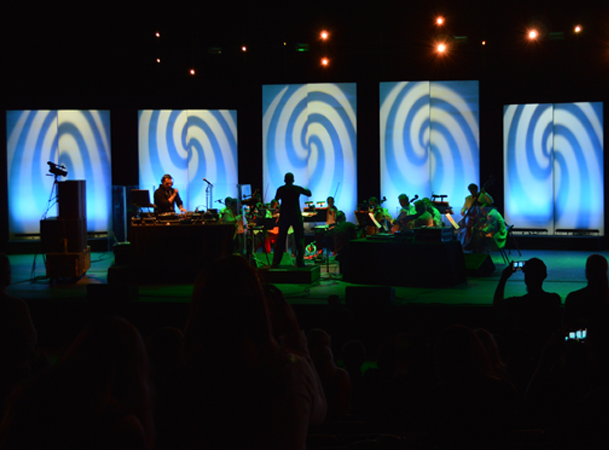 I was in the crowd Saturday night for an evening curated by Jason Bentley of KCRW.  Bentley serves as the music director for KCRW and hosts the morning program "Morning Becomes Eclectic."  As well as being one of the leading voices in electronic music in Southern California, Bentley also has a full schedule of performing DJ sets.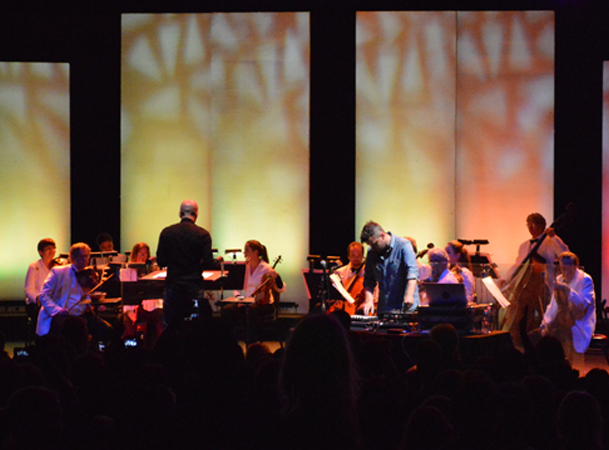 Bentley used his range of music-related skills to play DJ, host and music director for a night with electronic artists Z-Trip and Bonobo.  In a preview event that I attended at the Yost Theater in Santa Ana, Bentley and Pacific Symphony Music Director Carl St. Clair both gleamed with excitement about the potential of the Wavelength Festival.  Both men have a deep love and knowledge of music and draw influences from many different types of music.  With all of the different acts, Wavelength was like a manifestation of those musical influences.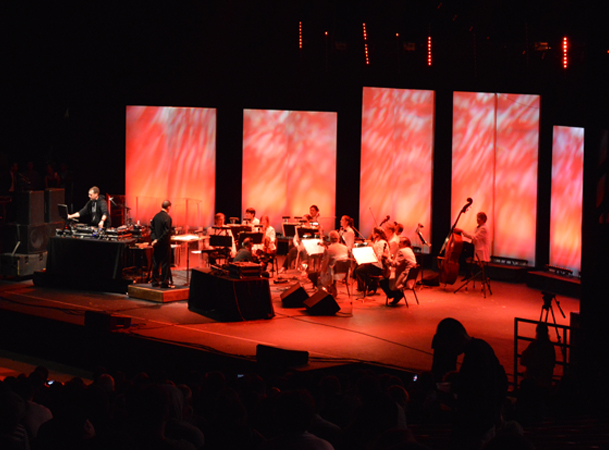 Legendary DJ  Z-Trip followed Bentley.  Aside from his headlining performances at Coachella, the always sold-out Friday night residency in The Palms Las Vegas and impressive album sales, another claim to fame for Z-Trip is his appearance as an avatar on the DJ Hero ™ video game series.  To see the mixing and incorporation of the live symphony members' instruments into the DJ's music was incredible.  Z-Trip used spoken word audio samples, loops and his siganture 8-bar scratch on the turntables to create a truly unique sound.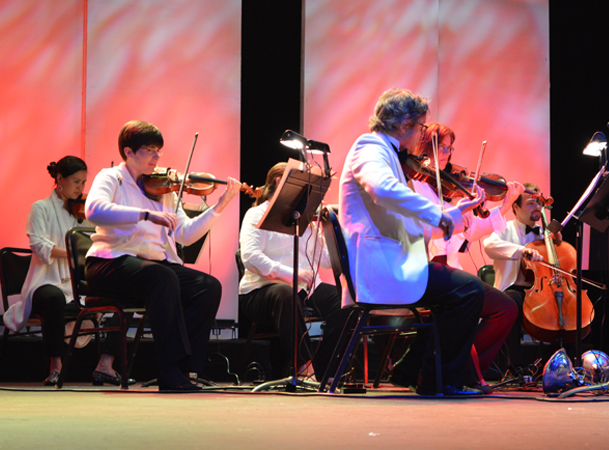 England born Simon Green, aka Bonobo, followed Z-Trip.  Bonobo is no stranger to touring with a live band.  After the release of this 2010 album Black Sands, Bonobo has toured the world performing extended versions of his tracks with a live band.  When Bonobo started his performance the crowd rose from their seats and began dancing and didn't stop until his hour-long set was over.  Bonobo's talent in combining melodic beats with bass and drums is undeniable.  Add to that the sound of the world-class symphony musicians, and you have one brilliant night of music.
For audience members who have never seen a live symphony performance, the Wavelength Festival will certainly be an event they won't easily forget.  Even those who have seen the symphony perform would have been impressed with the way the classical music was interwoven with a modern sound.  The music made it hard not to dance, and impossible not to smile.  After the night with Bentley, Z-Trip and Bonobo, I'm looking forward to next year's Wavelength Festival.