We never need an excuse to seek out a delicious dish.  With so many culinary destinations, finding a great bite is easy in Costa Mesa.  From hole-in-the-walls to fine dining, there is something for everyone in the City of the Arts.
Sometimes, an ailment-inspiration comes from an obscure "food holiday."  Today just happened to be one of those days as June 25 is National Catfish Day.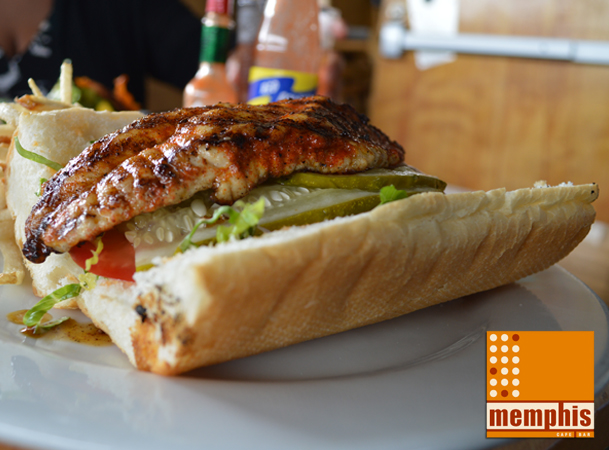 The homage to catfish started in 1987 when President Ronald Reagan declared National Catfish Day to recognize the importance of the catfish farming industry.  Most of the catfish consumed by Americans are farm-raised, making catfish an eco-friendly, sustainable sustenance.
Catfish is most associated with Cajun-style southern cooking.  Memphis Cafe, a contemporary, suave roadhouse, provides guests with a unique culinary experience.  Memphis puts a modern twist on Southern home-style cooking.
The po' boy with catfish at Memphis was the perfect dish to celebrate National Catfish Day.  Diners can choose between blackened, grilled or fried catfish.  Memphis Café offers the po' boy for lunch and dinner.  The po' boy is served on a baguette with lettuce, pickles, tomato and Red Rooster mayo.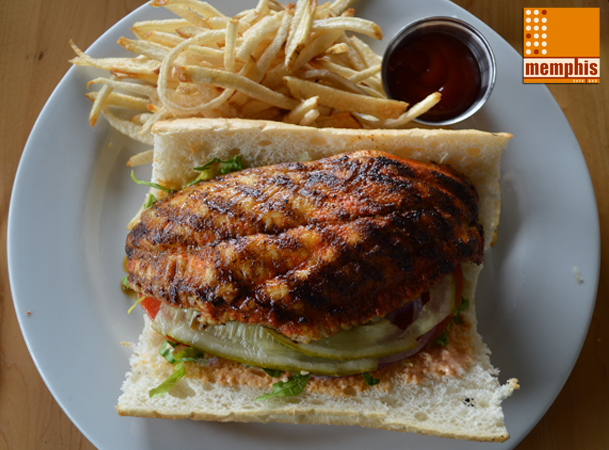 Memphis also offers a cornmeal fried catfish for dinner that comes with collard greens, hoppin' john, hush puppies and roasted jalapeno tartar sauce.  With incredible catfish offerings at Memphis Café, there's no better place to celebrate National Catfish Day!
Tonight is also the SoBeCa district ARTwalk featuring local artists' displays, live music and entertainment and much more!  The ARTwalk is free and a great way to spend a summer night in Costa Mesa.