The 6th annual Costa Mesa Community Run will be held in Fairview Park on Sunday, June 2.  There is a 2k, 5k and 10k option with registration open to both competitive and recreational runners.
All of the races are on Sunday, however, festivities for the Community Run begin on Friday, May 31 with carnival rides, food, prize drawings and more, including the 66th  annual Lions Club Fish Fry and Carnival.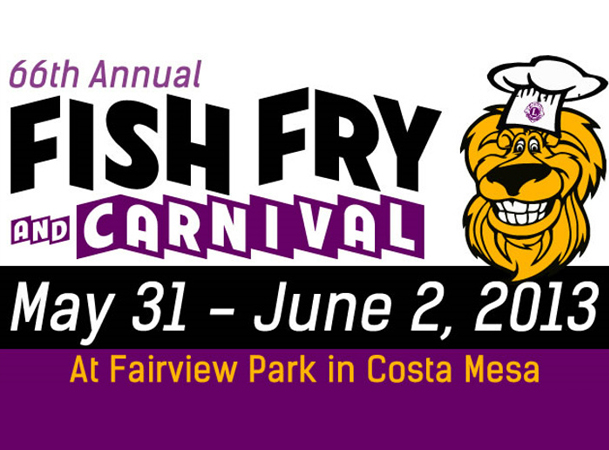 Each year, the Costa Mesa – Newport Harbor Lions Club hosts the Fish Fry to raise funds for local schools and community organizations.  The fish dinners are $10.
Along with the Fish Fry and Community Run, there will also be a baby contest where children between the ages of 6 months – 24 months can enter to be judged on beauty, personality and overall appearance.  The baby contest is always fun for families and gives winning babies bragging rights for years to come.  Visit the baby contest page for more information and contest rules.
The Community Run is a great way to enjoy the beauty and serenity of Fairview Park while making a difference in the community.  All proceeds of the Community Run go back to local schools and the Costa Mesa Community Foundation.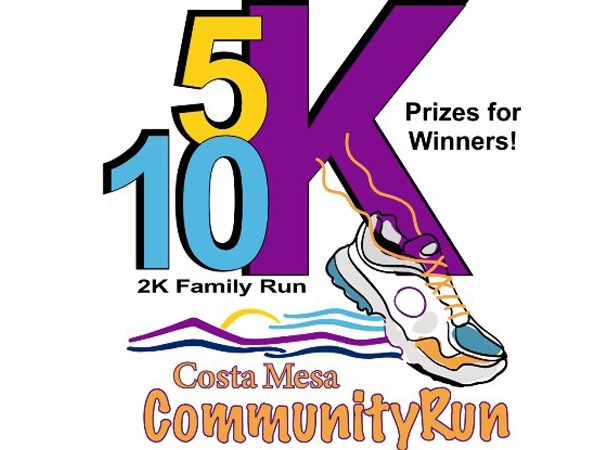 Fairview Park is always a popular destination for walkers, runners, bird and animal lovers and people looking for a scenic respite.  The park boasts over 5 miles of paved and un-paved trails and serves as an entry point for the Santa Ana River Trail.  The Talbert Nature Preserve is also a part of the park and is home to natural grasslands and bluffs that overlook the Pacific Ocean.
All of the races begin and end in the Jim Scott Stadium at Estancia High School and wrap through the trails in Fairview Park.  The course map for the 10k race is below.  To see the map for the 5k race, click here.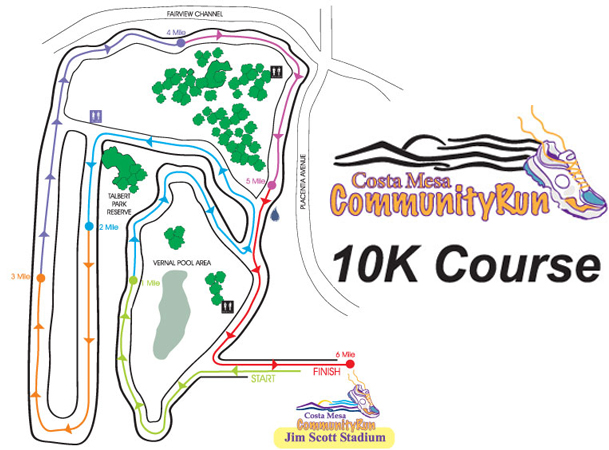 There are still openings for the races.  If you're interested in signing up for the Community Run, click here for registration information.  Each runner receives a free tee shirt, goodie bag and free parking the day of the event.  Visit the Community Run website for all race information.