During Costa Mesa Restaurant Week, I've taken advantage of some great dining deals and limited time menu items to indulge in some delectable fare. My epicurean adventure took a sugary turn today as I succumbed to a sweet-tooth craving to seek out the the confectionary offerings from Blackmarket Bakery at the CAMP.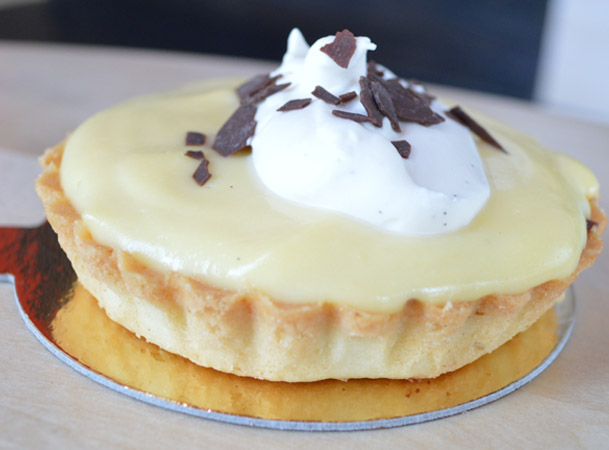 The special CMRW deal is the Old School Banana Cream Tart with a vanilla tart shell, chocolate ganache, sliced bananas, vanilla pastry cream, whipped cream and dark chocolate shavings.  The tart is sweet, yet mild and combines the silky smooth texture of the cream with the buttery flakiness of the crust. If you're a fan of banana treats, this is certainly for you.  If you aren't normally too keen on banana, it will change your opinion, because it's that good.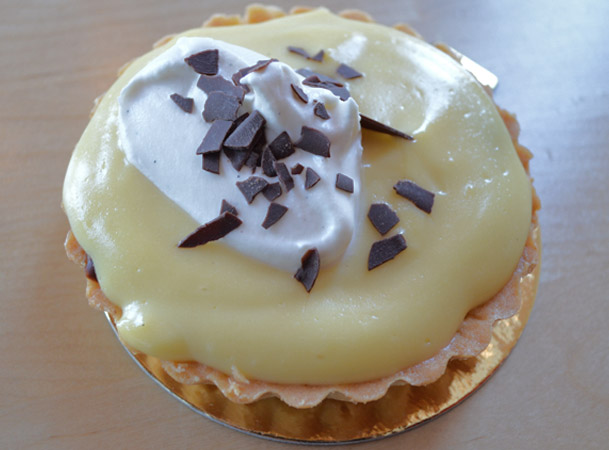 The other CMRW special is the "Open Wide" open-faced ice cream sandwich.  Guests can choose from two different varieties.  First, is a freshly baked classic two-tone chocolate chip cookie topped with vanilla ice cream, salted caramel, dark chocolate ganache and toasted marshmallows.   The other option is with a chocolate-coconut yeti cookie with vanilla ice cream, salted caramel, bacon (optional) and coconut streusel.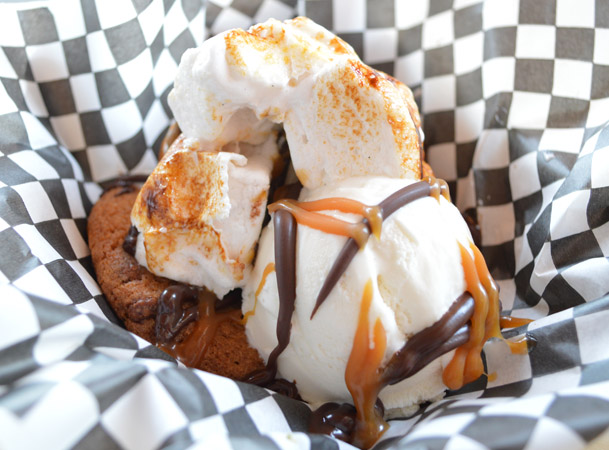 I chose the first option, and on a hot day like today, it was a perfect heat reprieve and satisfied my craving for something sweet.  Blackmarket Bakery is also offering $1 off all breakfast pastries (scones, croissants, muffins, new breakfast egg sandwiches) between 7-8:30 am.  See the complete Blackmarket Bakery CMRW menu here.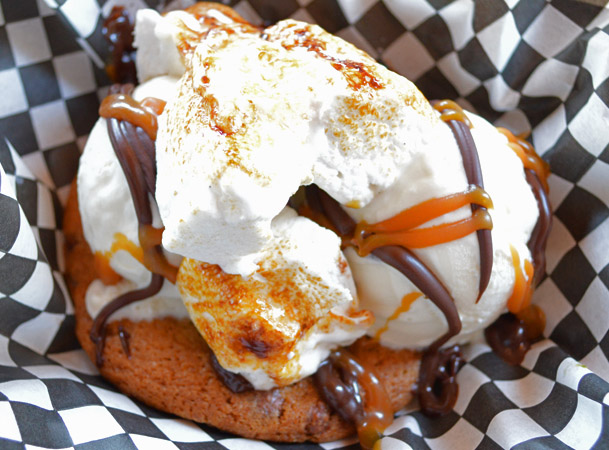 There is still two days left to enjoy some of the best dining destinations in Orange County during Costa Mesa Restaurant Week.  See all of the offers here and be sure to follow @TravelCostaMesa on Twitter for a chance to win gift certificates to participating restaurants.