Costa Mesa Restaurant Week features some of the top dining destinations in Orange County.  Ecco Pizzeria & Bar at the CAMP brings the taste of Naples, Italy to Costa Mesa.  Ecco, which means "here it is" or "lo and behold" in Italian, offers guests quality cuisine using traditional culinary methods.  Most of the ingredients are imported directly from Italy to ensure authenticity.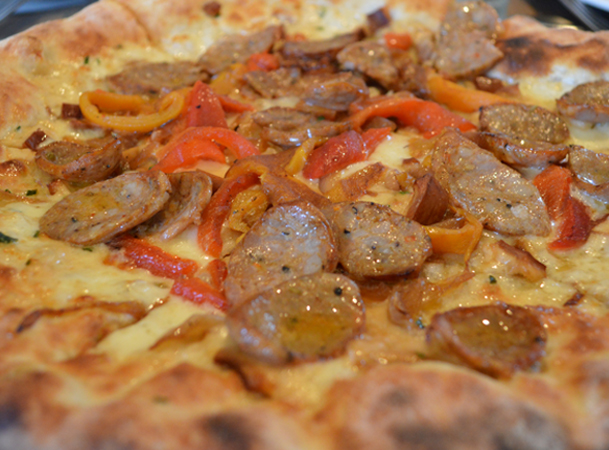 We ventured into Ecco today to enjoy the three-course CMRW lunch menu.  The food was delicious and the portions for each course were more than generous.  If you're dining at Ecco during CMRW, bring your appetite, because there will be plenty of food.
For the first course, you have the option of bruschetta or eggplant caviar. We opted for the eggplant caviar which consisted of fontina, grana padano and served with wood fired flat bread.  The appetizer itself was enough for lunch, but it was so delicious, we couldn't stop eating!  The eggplant caviar was cheesy and hearty and each bite begged to be followed by another.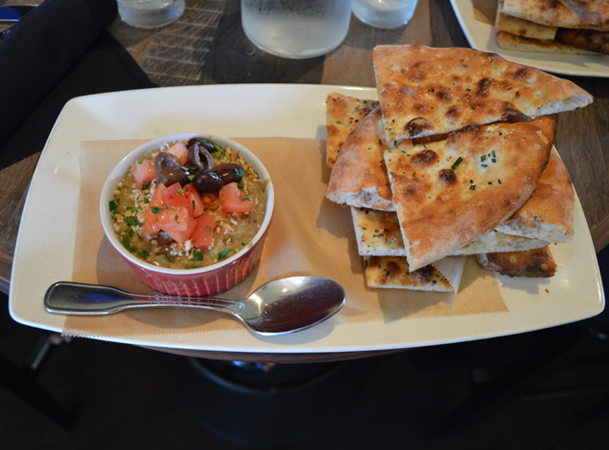 Baked rigatoni, chopped chicken salad, guido pizza or the Ecco burger are the options for the main lunch entree.  We chose the pizza and burger.  The guido pizza is big enough to share and is made with smoked mozzarella, wood roasted peppers, caramelized onions, garlic, fennel sausage and olive oil.  It's filling, but not too heavy with a perfectly crunchy crust.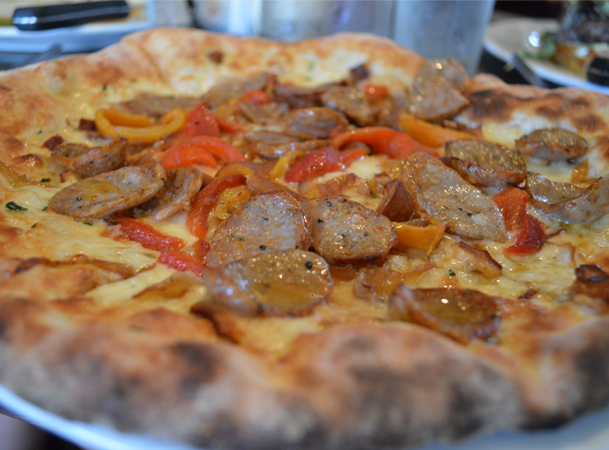 The Ecco burger is a combination of fontina, pancetta, arugula, pickled onions and basil aioli, which makes for one great tasting burger, all served with a side of fries.  As our sever noted, CMRW is a great chance to try something that you wouldn't normally order.  She said that the burger is always a great choice, but most people come to Ecco for the pizza, missing out on a lesser ordered, but equally as tasty item.  The CMRW lunch menu at Ecco offers diners a great chance to order a few different items, all of which are big enough to share, adding to the overall dining experience.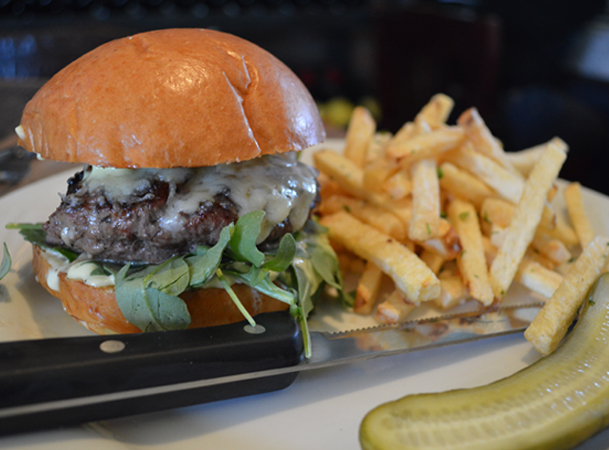 Our lunch was complete once the tiramisu was served.  The delectable Italian dessert is layers of flavor topped with chocolate shavings and espresso sauce.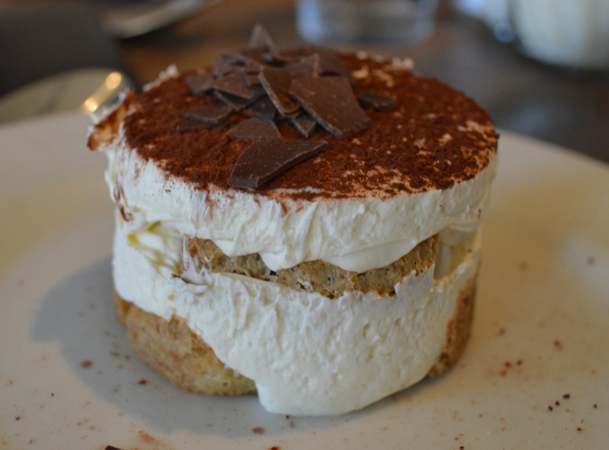 See the complete Ecco lunch and dinner menus here and be sure to take advantage of the culinary offerings during  Costa Mesa Restaurant Week.  If you're on Twitter, follow us at @TravelCostaMesa for a chance to win gift certificates to participating restaurants.