Sometimes, deciding on where to dine during Costa Mesa Restaurant Week can be a challenge.  With so many different types of restaurants featuring a wide variety of great cuisine, pretty much any type of food you can think of is offered.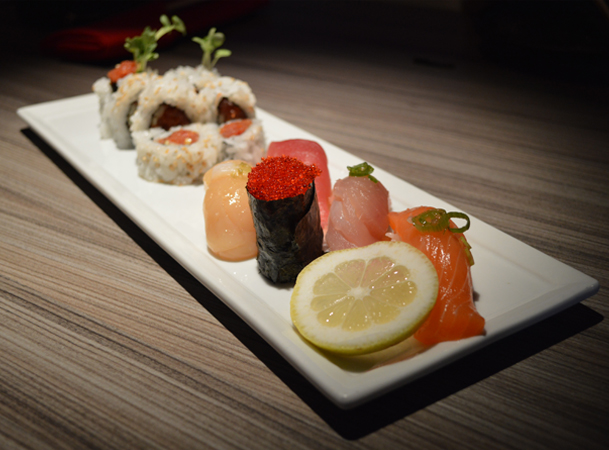 While yesterday I gave into a craving for sweets, today I only had one type of fare on my mind – sushi!  As one of the newest Costa Mesa restaurants, and part of the new look Triangle, H2O Sushi & Izakaya was my choice for today's lunch.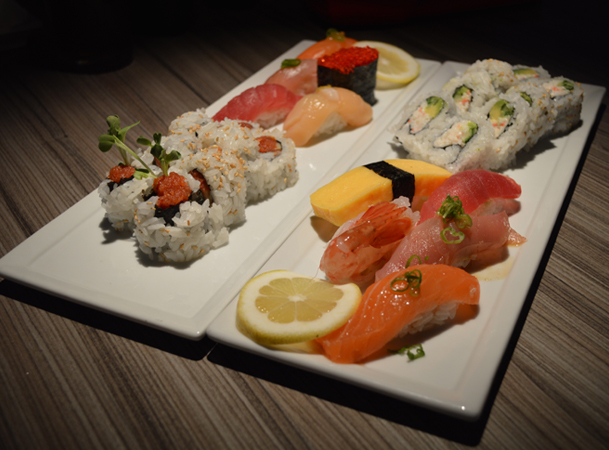 The sleek interior of H2O is aesthetically pleasing.  With modern décor, cool lighting and a minimalist feel, H2O offers guests a hip ambiance to enjoy a meal.  The CMRW lunch menu at H2O is an incredible deal.  I walked in famished and left full, and at 3-courses for $20, my lunch wasn't a hit on my wallet, especially for sushi.
Each CMRW lunch comes with a plate of garlic chili edamame for the table to share.   The plate was big enough for three (hungry) people.  The edamame was tasty and each pod induced finger slurping.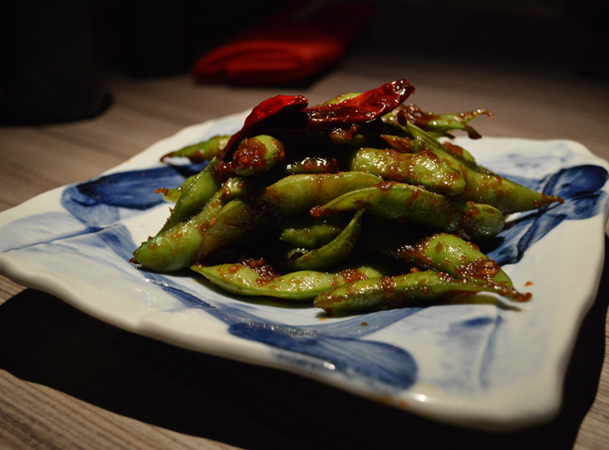 Next was the seaweed salad.  The salad was light, crisp and had a slight crunch.  The portion was large enough to quell my initial hunger, but not too big as to impede my appetite for the main entrée.  By my definition, it was a great appetizer.  The seaweed salad was also served with miso soup.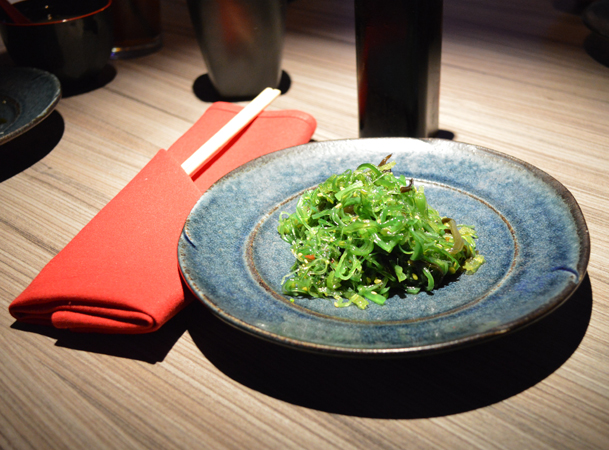 Diners have four options for the entrée. Chicken hibachi, beef hibachi, mizu omakase (tuna, Scottish salmon, albacore, amaebi, egg and a 6-piece California roll) or aqua omakase (tuna, Scottish salmon, albacore, Japanese jumbo scallop, tobiko and a 6-piece spicy tuna roll).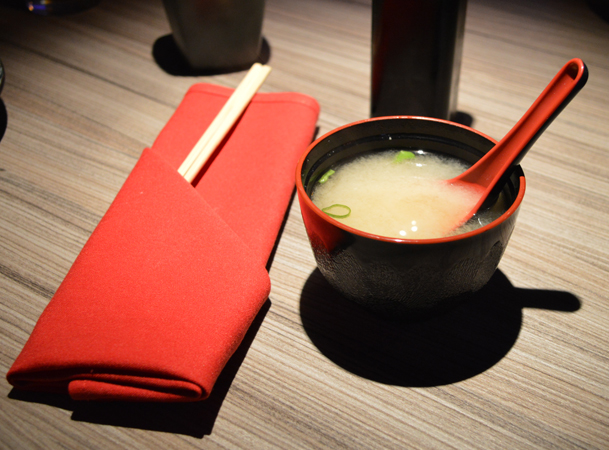 Both the sushi and the accompanying rolls tasted fresh, light and had an excellent texture.  The amount of sushi was perfect for lunch.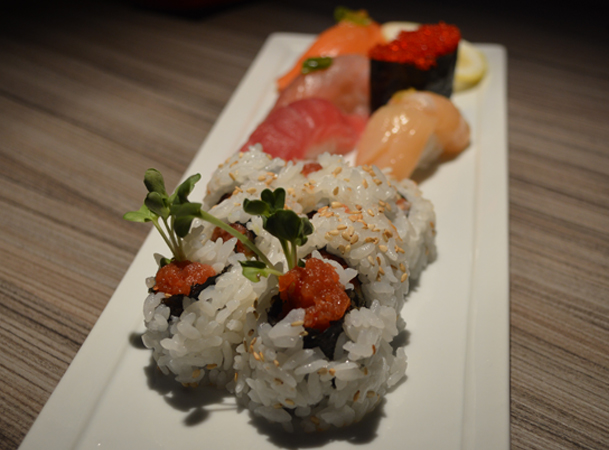 To top it all off, the CMRW lunch deal also came with a dessert of green tea ice cream!  The lunch was exactly what I was looking for.  It satisfied my craving for sushi, completely filled me up and even left me with something sweet at the end.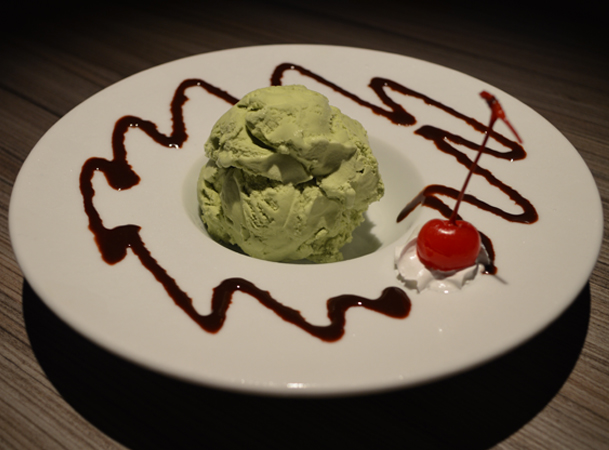 H2O Sushi & Izakaya is also offering a dinner deal.  See the complete H2O CMRW menu here.  Don't forget to visit Costa Mesa Restaurant Week on Facebook and get CMRW news on Twitter.