Today is the first day of Costa Mesa Restaurant Week 2013.  With 40 participating restaurants, there is an eatery to fit every budget and taste. If you love food and enjoy dining out, CMRW is the perfect time to visit an old favorite or try something new.
For the first meal of Costa Mesa Restaurant Week, I went to the Gypsy Den Café at the LAB anti-mall.  The Gypsy Den is an eclectic and cozy restaurant/bakery/coffee shop.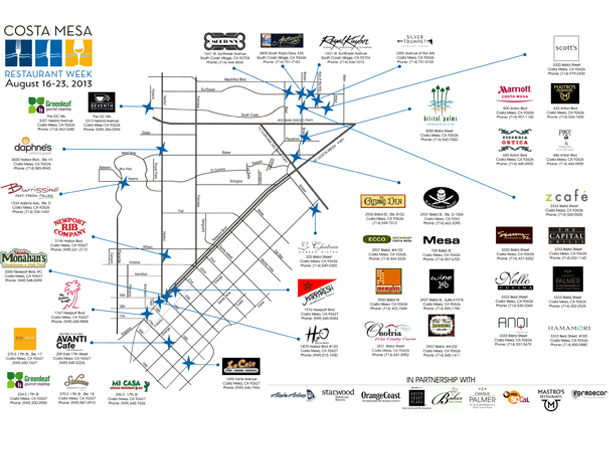 With a friendly staff, delectable fare and mismatched tables, chairs and dishes the Gypsy Den feels more like you're eating at a friend's house than in a restaurant.  The décor and atmosphere certainly fit in at the LAB, which is comprised of quirky, independent shops and restaurants.
The Gypsy Den is offering a lunch and dinner menu during CMRW.  For lunch, guests get three courses for $15.  The first course is the Farm Fresh Salad with farmers' market mixed greens with fresh berries, candied walnuts, onion and feta cheese.  The salad tastes fresh and combines the sweetness of the berries with a zesty dressing.  The onions add a little kick and the feta provides a texture that balances perfectly with the berries.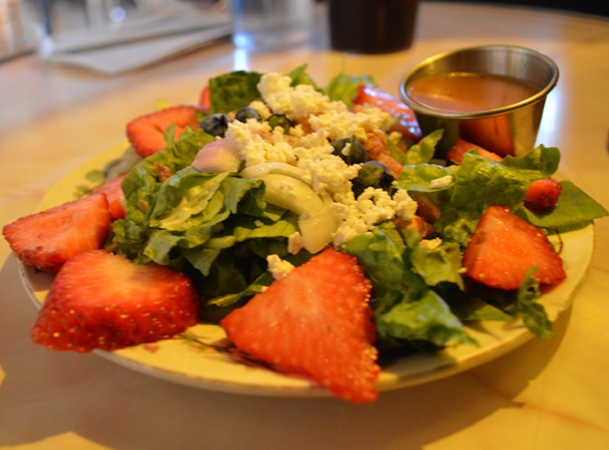 Next is their Signature Paso Prime Grass Fed Beef Burger.  The burger is a 6 ounce paso prime beef patty served on a grilled pretzel bun with sprouts, tomato and house tzatziki.  It is not your traditional burger, but that should not come as a surprise, because conforming to the norm is not what the Gypsy Den is all about.  Don't fret if you're vegetarian because you can substitute the beef with a homemade black bean or falafel patty.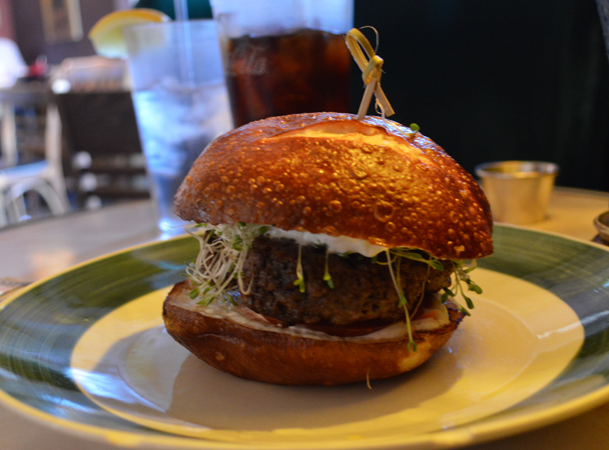 Last was the Crème Brule Shot Sampler.  It was tasty, sweet and satisfied my midday craving for sugar.  Two different flavors are served.  I got one chocolate and one vanilla that had a hint of lemon.  The dessert samples are the perfect size – just big enough to satisfy but small enough to scrape clean!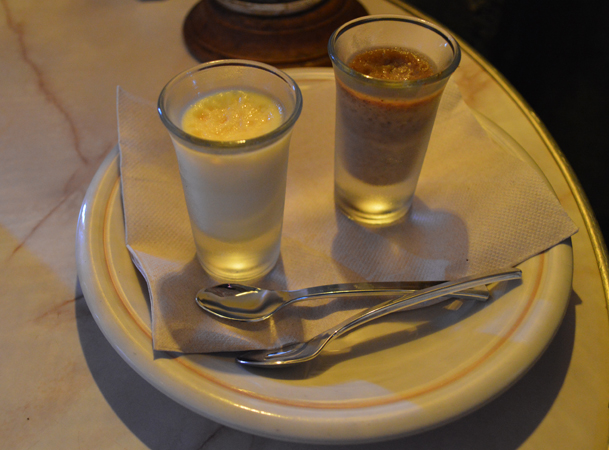 See all of the Costa Mesa Restaurant Week offers here.  If you're dining out this week, be sure to take pictures and let us know about your experiences.  We'll be giving away gift certificates via Twitter and Instagram to participating restaurants and use the hashtag #CMRW.  Costa Mesa Restaurant Week is August 16-23, so get out there and eat!