Purre Boutique, in collaboration with Creative Outlet Studios and The Makery, hosted a Craft Party last night at the CAMP.  Guests were invited to come and make an anthropologie-inspired necklace during the night of social crafting.
The Craft Party was a great way for craft lovers to socialize and make something unique.  As part of the Summer of Craft series, the necklace was just one of many different crafts offered.  Each event is a new opportunity to create something original.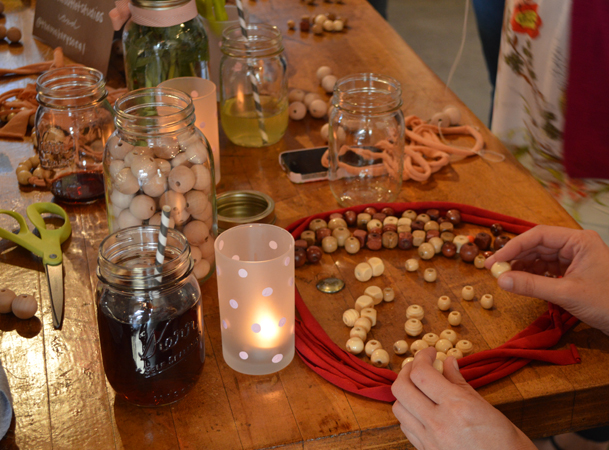 Don't fret if you missed the event as the Summer of Craft series will return to Purre on July 11 with "Paint Chip Art" and again on August 1 with "Painted Cork Coasters."  Tickets can be purchased in advance, but walk-ins are always welcome.  Space tends to fill quickly, so be sure to visit Purre on Facebok for event updates.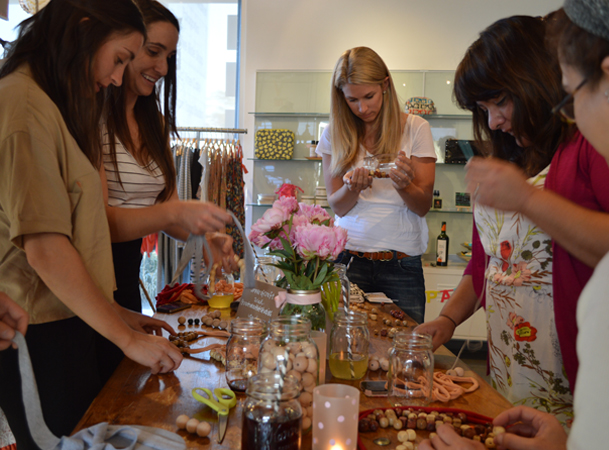 The next craft event in Costa Mesa will be the Creative Outlet Studios Etsy Craft Party.   Some of the night's activities will include wine and beer from The Wine Lab at the CAMP, live music, raffle, dessert bar and an assortment of crafting opportunities.
Purre is a unique boutique with eco-luxe collections of organic and natural bath and skincare products.  Purre also specializes in selling local products like clothes, jewelry and other décor items.  It is a perfect fit in the eclectic collection of shops and restaurants at the CAMP.  For all things Purre, be sure to follow them on Twitter and Tumblr.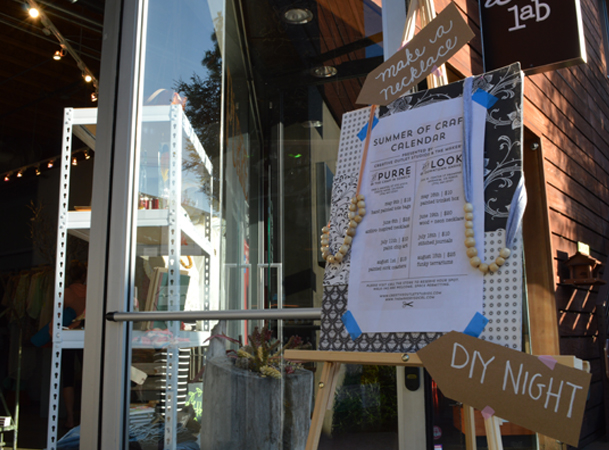 All of the Summer of Craft dates are listed on the Travel Costa Mesa events calendar.  For other events like this, and many others in the City of the Arts, check the calendar regularly.