Designer Franco Sarto, whose namesake shoes are sold world-wide, made a personal appearance at Nordstrom at South Coast Plaza in Costa Mesa to introduce his new Spring 2013 collection.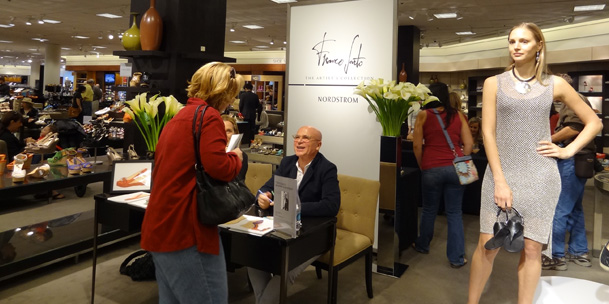 Sarto was all smiles as he met with fans of his work.  With two models wearing his shoes, an interpreter and a collection of sketches, Sarto shook hands, answered questions and signed autographs for fans.  He effortlessly signed his famous sketches as he engaged with fans and passersby.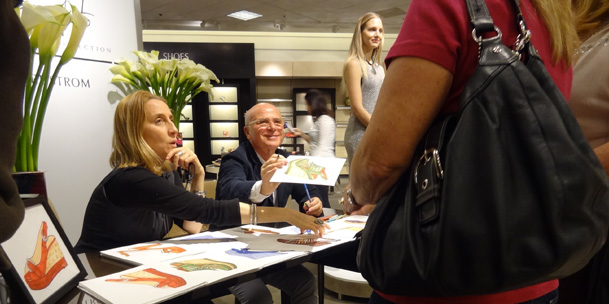 Sarto was born in a small town in Italy and developed a passion for shoes at an early age.  He worked in a shoe factory at 14, and by his twenties, he had partnered with another shoe designer and opened a studio.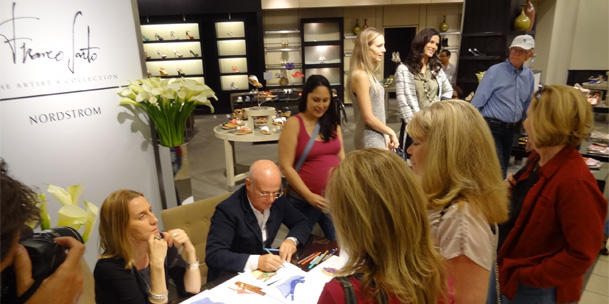 In the '90s, he launched his eponymous line and has risen to world-wide popularity.  Sarto's name is now synonymous with stylish footwear and authentic craftsmanship.  It's Sarto's background as both a designer and manufacturer that allow his collection to be aesthetically pleasing, yet wearable.
For more information about Sarto bio and collection, visit the Franco Sarto website.  All of the new Franco Sarto designs are available at Nordstrom at South Coast Plaza.