ECOmmunity, an earth day celebration at the LAB and the CAMP, featured live music, eco-friendly vendors, raffles, prizes, sustainable living information and more.  As people strolled through the SoBeCa district and shops, they stopped to chat with the specialty vendors.  Some gathered information, others opted for face paint, while many just found a seat and enjoyed the warm spring sun.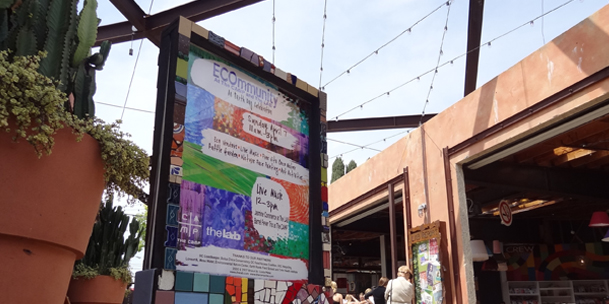 The Environmental Nature Center, located just outside of Costa Mesa in Newport Beach was at the LAB to give information and show off one of its snakes.  The ENC is a non-profit organization that hosts ongoing educational programs.  It is supported through gifts, grants and memberships and is open to the public Monday-Friday 8am-5pm and on Saturday from 8am-4pm.  Visit the ENC and tour the Nature Museum, gift shop, or enjoy walk through the nature trails.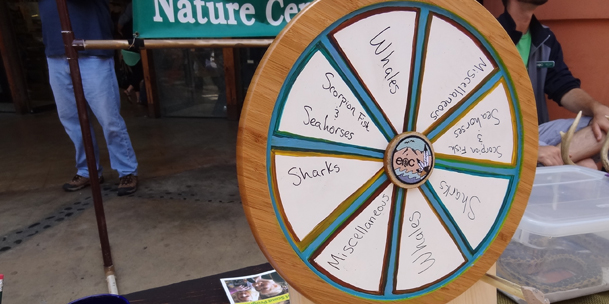 The Orange Coast College Recycling Center was also at the LAB to give guests information on buy back hours and donations.  The OCC buys back only California Redemption Value (CRV) drink containers Monday-Saturday 9am-5pm.  The recycling center is also open on Sunday from 9am-5pm for donations only.  Donations through the recycling center allow the school to raise funds for facility improvements, student clubs, athletics and more.  For more information, email recycling@occ.cccd.edu.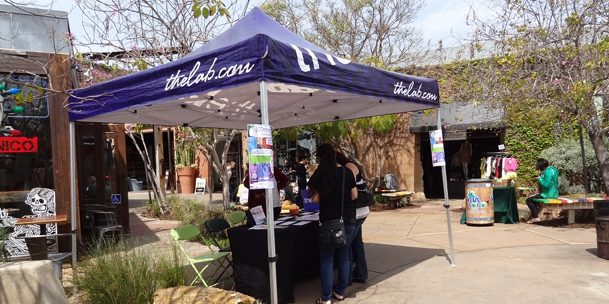 Jasmine Commerce provided live musical entertainment with an acoustic performance.  Other vendors like Vita Coco Water gave away free drinks, while tables were set up for various art activities that were free for guests.  The ECOmmunity event at the LAB and the CAMP was a fun event enjoyed by all in attendance.  For more information on upcoming events, like the monthly ARTwalk and more, visit the LAB and the CAMP websites, or the Travel Costa Mesa calendar.