Old Vine Café
Old Vine Café has an inspired lunch three-course pre-fixe menu that features a starter, entrée and dessert. Every option showcases Chef Mark McDonald's brilliance, but the main reason why Old Vine tops our list is because breakfast is still served.  If you prefer sweet, savory or something comforting, Old Vine Café has the perfect breakfast dish to satisfy any taste.  If you've haven't been to Old Vine yet, be sure to try the open-faced –  a freshly made biscuit with sausage, scrambled eggs and a homemade chipotle gravy.  Old Vine also makes all of their own spreads from scratch.  The unique dishes make Old Vine Café one of the most popular eateries not only at the CAMP, but in all of Orange County.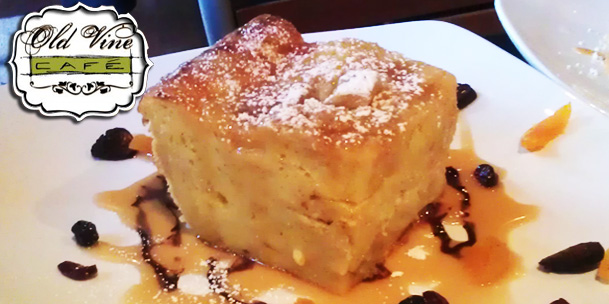 The Capital Grille
The Capital Grille at South Coast Plaza in Costa Mesa offers a fine-dining experience during lunch hours without the bill normally associated with an upscale affair.  The best value is the three-course lunch for $18.  Diners choose an appetizer, main plate and side.  Options include clam chowder, potato and leek soup, lobster roll, dry aged sirloin with roasted pepper, seared scallops, roasted butternut squash with cranberry pear chutney and savory parmesan truffle fries.  A lunch visit to The Capital Grille guarantees a satisfying meal.  The only question is whether or not you'll need to eat dinner.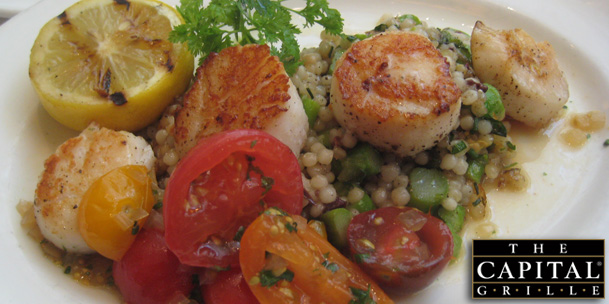 Avanti Café
For a delicious, yet healthy lunch option, look no further than Avanti Café.  With a wide range of options like the flat bread pizzas, the killer Avanti veggie burger or the Avanti hot tacos, its easy to have a "meatless Monday" (or any weekday), without compromising taste.  Avanti Café uses only the freshest local ingredients to make amazing dishes while using sustainable practices.  Avanti Café also recently launched an e-commerce site to ship their organic sweets, spices and salts to have in your home.   While Avanti Café's lunch menu is excellent, anytime is a great time to stop in for a meal.  Avanti, meaning forward in Italian, perfectly defines its philosophy on food.  With progressive menu items, Avanti Café is one of the main reasons 17th Street in Costa Mesa is a top foodie destination.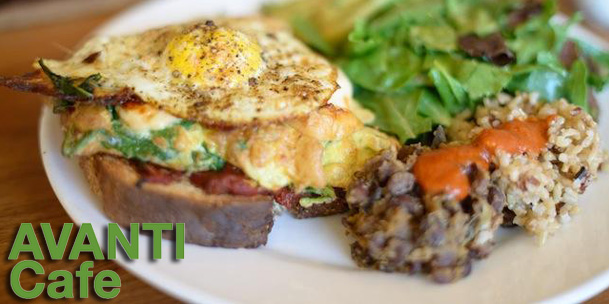 Charlie Palmer
Celebrity Chef Charlie Palmer's eponymous restaurant, Charlie Palmer at Bloomingdale's South Coast Plaza is known for its vast wine selection, exceptional dinner and great happy-hour deals, but it is also gaining a reputation as a lunch hot-spot.  With "DG Burger" (meaning damn good), Charlie Palmer offers South Coast Plaza shoppers an opportunity for a quick and casual, yet delicious lunch.  The DG menu is simple –  burgers, fries, salads and drinks, but the quality of food is exactly what you would expect from Charlie Palmer.   DG is open daily from 11 am – 4 pm.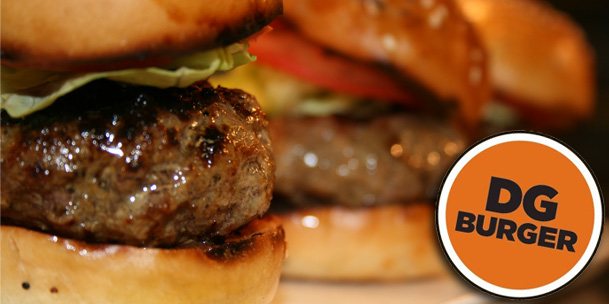 Hashigo Korean Kitchen
Arguably the best value on the list, Hashigo Korean Kitchen's lunch specials offers diners a choice of a side and entrée for under $10.   Side options include California rolls, fried dumplings or kimchi fried rice.  Entrée items are soon dabu, a tofu stew that comes in a bubbling cauldron, tempura udon and the Korean kalbi bowl.  All of the food is tasty and the portions are generous.  Hashigo is located between South Coast Plaza and the CAMP on Bristol street in a small center near Paularino Avenue.