Even if you haven't seen the movie, you know the songs, and the iconic scene – water splashing down as the main character, Alex Owens, arches back in a chair.
It's Flashdance – more than just a production, but rather, a cultural phenomenon. The songs have become so popular that since the release of the 1983 film, over 6 million copies of the album have been sold.  The soundtrack also won a Grammy Award for the best original score written for a motion picture.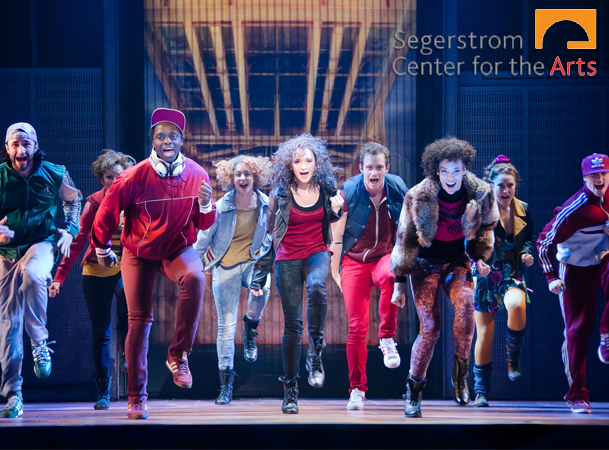 The Broadway sensation made its Southern California debut last night at the Segerstrom Center for the Arts in Costa Mesa.  But before the crowds were ushered in and the stage curtain was drawn, Travel Costa Mesa was able to get a behind the scenes look with members of the cast and crew to gain insight into the work that goes into creating a magical theater experience.
Chris Weir, carpenter and set designer for Flashdance, spoke about that famous water scene. Although he was careful not to give away any spoilers, he did say that the "water effect" is used during the stage production, but with a slight spin.  He didn't elaborate further on what would happen, he just grinned as he said that it would be a cool experience for theater goers.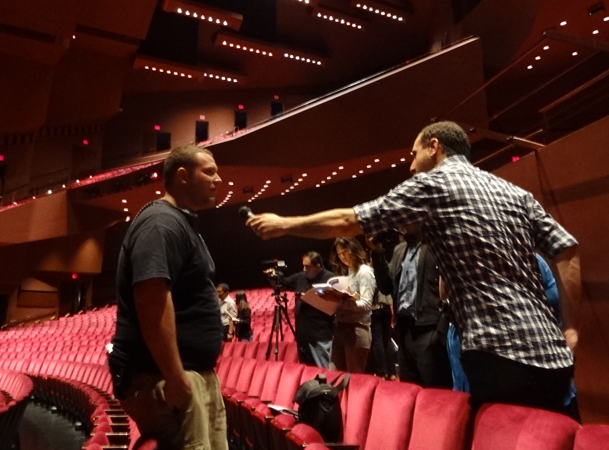 Stage Production Manager, Mary Macleod, has been with Flashdance since its run in New York in December.  She said that the show has moved from city to city pretty much each week since the end of January.  Aside from the minor malfunctions that can occur during a performance, Macleod explained how maintaining the quality of the production week in, week out can sometimes be challenging, especially when compounded with the constant travel.
To Macleod, Flashdance has a universal appeal because of the main characters desire to chase a dream, even against the odds.  She said that she was naturally drawn to Flashdance because she was a former dancer, and that provided a connection to the show.  Although she said her job can sometimes be like being a mom to dozens of people at once, juggling personalities, problems and everything in between, Macleod's love of her job was evident as she had a glow when she spoke about the production.  And, while there are many chances for failure during live theater, Macleod was confident when saying that audience members are going to be treated to a fantastic performance by a talented cast during Flashdance's run at SCFTA.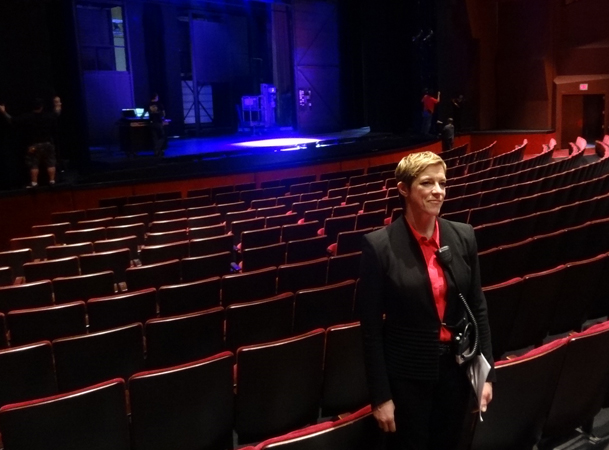 For David R. Gordon, who plays the character Jimmy, performing at SCFTA is a homecoming of sorts.  Originally from Orange County, Gordon attended Los Alamitos High School and later Cal State University, Fullerton.  While at CSUF, Gordon received an opportunity to tour with a production of Grease through Europe.  He jumped at the chance and has seen his acting take him from OC, through Europe, to New York City and back across the United States.  Gordon was chosen for the role through an open casting call.  He is an original cast member and has been with the production since its opening in New York.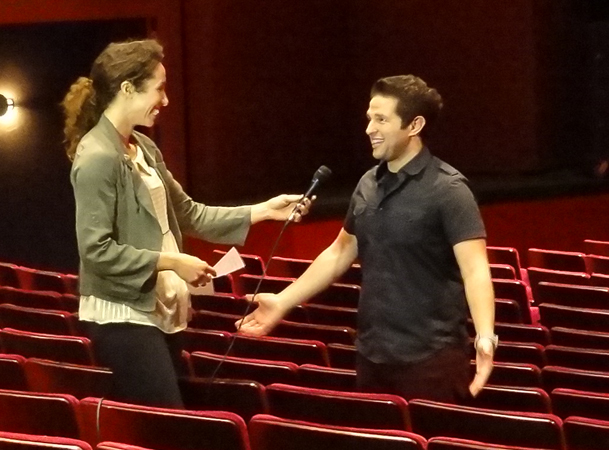 The Orange County connection doesn't end with Gordon's educational ties.  SCFTA also holds a special place in Gordon's heart because, it was at the Center where he first remembers seeing a performance and thinking that acting is something that he wanted to do.  Fans can connect with Gordon through Twitter @DavidRGordon or Instagram at DRGeffects.
Like Gordon years before, SCFTA may be the place, and Flashdance the performance, that serves as the inspiration for tomorrow's actors.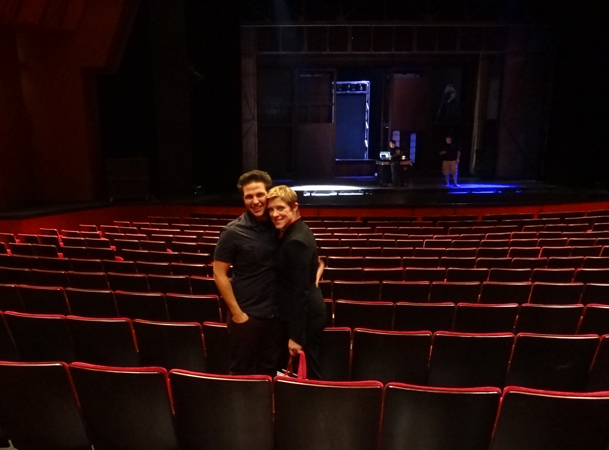 For complete ticketing and show information, visit SCFTA.org.  Flashdance will be in the City of the Arts at SCFTA until May 19.