Costa Mesa is home to many of the top dining destinations in Orange County.  From fine dining to small, casual eateries, and everything from traditional fare to contemporary cuisine, there is something for everyone's palate (and wallet) in the City of the Arts.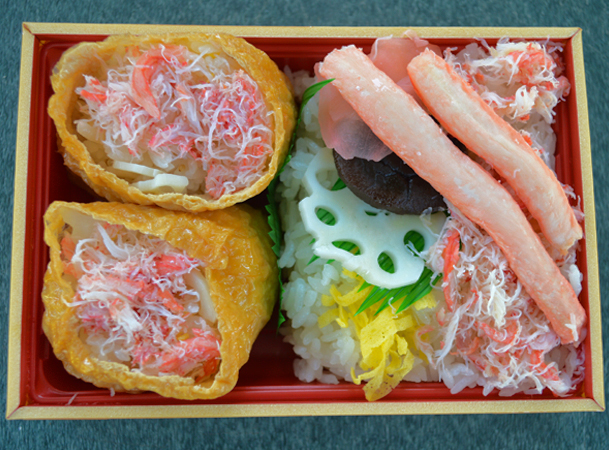 One of the many diverse foods Costa Mesa has grown a reputation for is the high number of quality ramen places. The best place to get a variety of ramen is at the Mitsuwa Marketplace.  The unassuming Japanese market located on Paularino Avenue has a wide selection of Japanese grocery items, bakery treats and a food court that serves authentic Japanese fare.  It may not look like a culinary destination at first sight, but with one bite, you'll agree that Mitsuwa is a must for any ramen lover.  Santouka Ramen in particular always ranks as one of the top ramen restaurants in all of Southern California.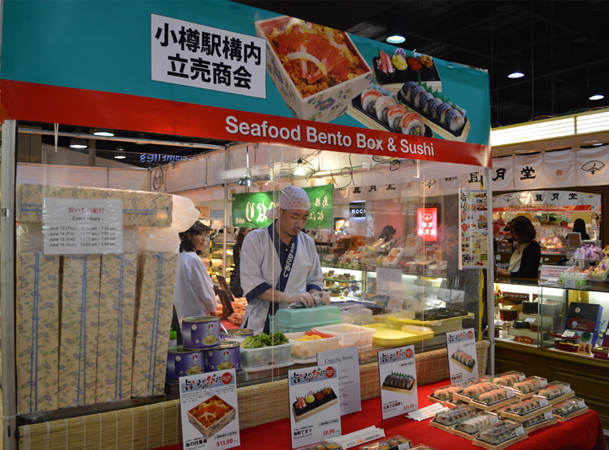 Today through Sunday, June 16 Mitsuwa is hosting a Japanese Gourmet Food Fair.  Select specialty food shops from Japan will set up in the Marketplace to sell goods.  Other specialty food vendors will prepare food for guests.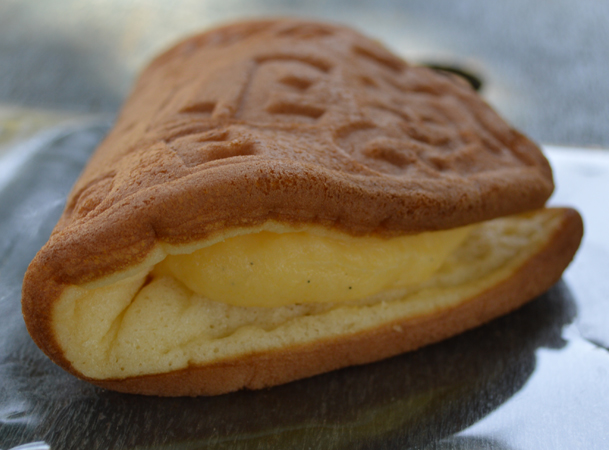 I couldn't resist the chance to dine on the unique offerings from Mitsuwa.  So I went and indulged in the Inarisushi with crab meat and Lotus root, then followed it up with a custard cream waffle for dessert.  As an added bonus, it was a perfectly sunny summer day, so I enjoyed my lunch in the park.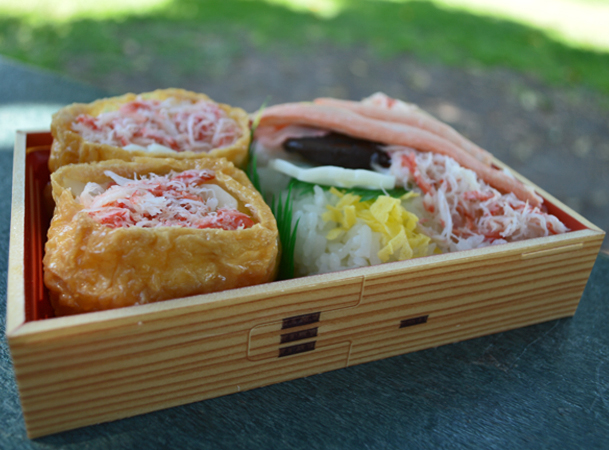 If you like Japanese food, be sure to get to Mitsuwa Marketplace before Sunday!