Over time, Halloween has evolved from its superstitious routes to today's version better known for costumes and candy than warding off spirits.  With the autumnal holiday coming up this Thursday, it's time to don those dress-up duds and carve the Jack-o-lantern.  This week, there are some fun Halloween festivities in Costa Mesa, so if you like good food, drinks and parties, the City of the Arts is the place to be this All Hallows Eve.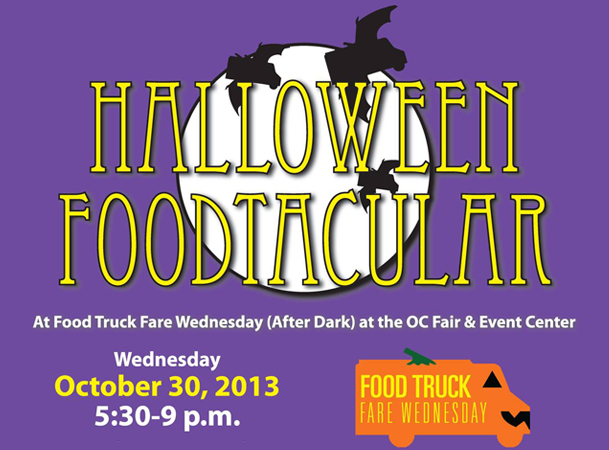 Get an early start on your Halloween festivities at the Food Truck Fare Halloween Foodtacular at the OC Fair. The weekly food truck round-up gets a spooky, Halloween themed twist on Wednesday, October 30 from 5:30-9pm with "truck-or-treating," music, drinks and Halloween-themed menu items from the food trucks.  Why wear your Halloween costume just once this year?  Come dressed up!  Leashed pets are welcome and admission and parking are free.  The trucks will be parked near the Pacific Amphitheatre box office.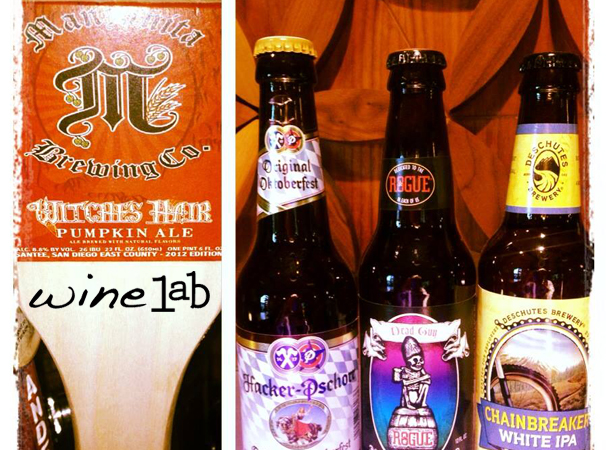 The Wine Lab at the CAMP transforms into an evil laboratory on October 30 from 6-9pm for the Freaktober Brewfest featuring a haunting lineup of select beers on tap. The lineup will include 4 beers and is available for $13 or $30 with tapas pairings.
The Lure – Hacker-Pschorr Oktoberfest – Germany – 5.8 ABV 28 IBU
Bavarian barley slow roasted, caramelized to a rich, red amber color combined with the purest spring waters from the Alps, exclusive yeast and the finest Hallertau hops.
Scary – Rogue The Dead Guy Ale – Helles Bock – Oregon – 6.5 ABV 40 IBU
In the style of a German Maibock, using Rogue's proprietary Pacman ale yeast. Deep honey in color with a malty aroma and a rich hearty flavor.
Scarer – Manzanita Witch's Hair – Pumpkin Spiced Ale – San Diego – 8.8 ABV 26 IBU
Hints of vanilla and molasses round out the flavor for a sweet finish that pairs well with food, whether it be your daily dessert or Thanksgiving feast.
Down Right Frightening – Clown Shoes Blaecorn Unidragon Russian Imperial Stout – Massachusetts – 12.5 ABV Freaky IBUs
MONSTER BEER!  Brewed with a monstrous amount of malt and combined with aggressive American hops, this beer is powerful and complex and designed to age. Smokiness is subtle but present and blends nicely with the rich, dark flavors. Click here for guaranteed tickets or stop by the Wine Lab anytime during the event.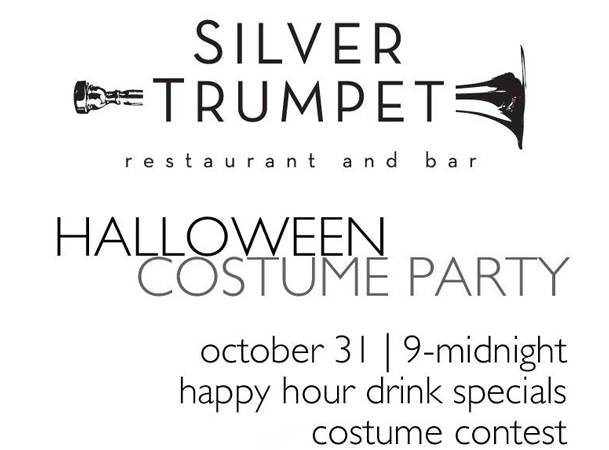 Silver Trumpet Restaurant and Bar is hosting a Halloween Costume Party from 9pm-midnight on Halloween night with happy hour drink specials, a live DJ set and a costume contest.  Silver Trumpet Restaurant and Bar serves incredible cocktails and fantastic fare, so the Halloween Costume Party is sure to be an awesome event.  Silver Trumpet is located at the Avenue of the Arts, A Tribute Portfolio Hotel, across the street from the Segerstrom Center for the Arts in Costa Mesa.
Be sure to check back in with the Travel Costa Mesa Blog and follow us on Twitter and Facebook for more events in the City of the Arts, Costa Mesa.