From scene-stealing supporting roles on Seinfeld, game show and dog show host, voice actor, musician and Dancing With the Stars contestant to name a few, John O'Hurley has been many things over his long and diverse career.
O'Hurley will call Costa Mesa home from January 28-February 2 as he stars in Chicago the Musical in the lead role of Billy Flynn at Segerstrom Center for the Arts.  This won't be the first time he has starred as Flynn.  In 2005, O'Hurley took on the role for the Broadway and national tour productions of Chicago.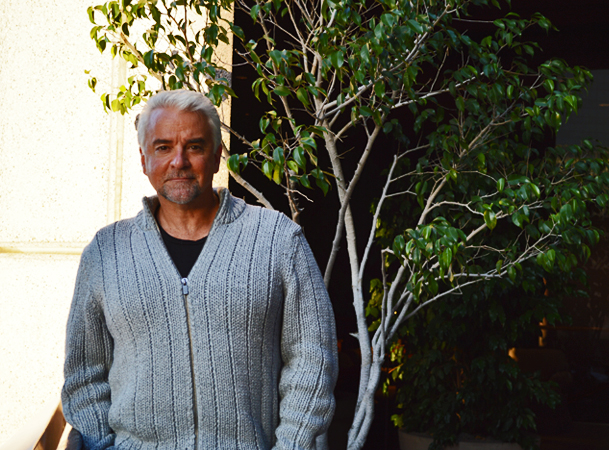 If all of the various types of acting O'Hurley has become famous for aren't enough, he's also a self-taught pianist and composer with two albums and an author.  His first book, It's Okay to Miss the Bed on the First Jump was released in 2006.  A year later, he released his second book Before Your Dog Can Eat Your Homework, First You Have to Do It.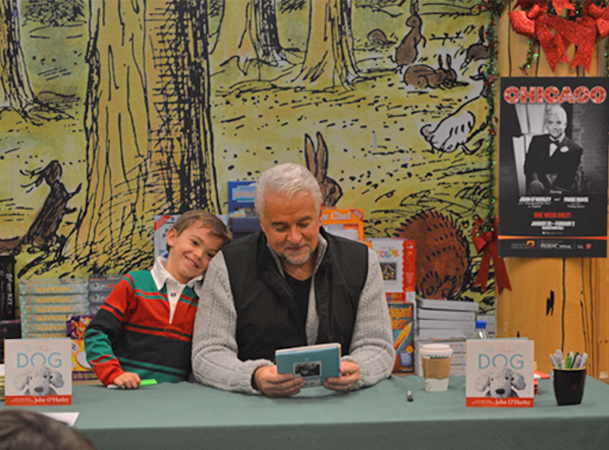 He can sing, dance, write and act – there seemingly isn't anything that O'Hurley can't do well.  His voice is instantly recognizable and even if you aren't familiar with his work as J. Peterman on Seinfeld or as Greg Bennett on General Hospital, host of Family Feud or the Purina National Dog Show, you've certainly heard his distinct voice many times before.  O'Hurley has leant his voice to video games, cartoons and countless commercials.
O'Hurley made a visit to the Barnes and Noble at Metro Pointe in Costa Mesa for a book reading, signing and question and answer session.  His new book, The Perfect Dog, is a Dr. Seuss-like poem and was inspired by his son.  One night, O'Hurley's son asked him what was the perfect was, and from that question, the book was born.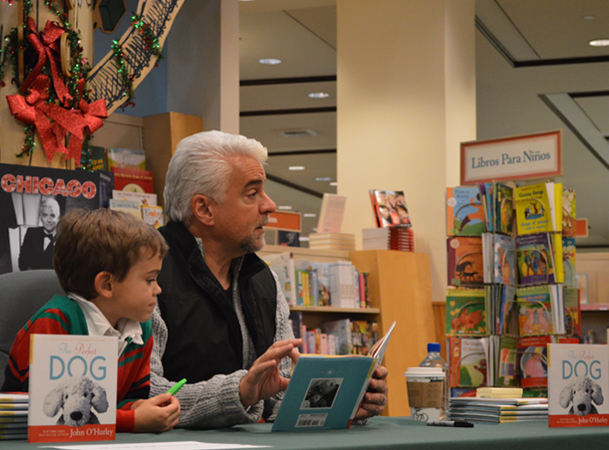 We were able to catch up with O'Hurley before the book signing and discuss his upcoming role in Chicago at Segerstrom Center for the Arts.  O'Hurley said that his favorite type of role is being a father, but in terms of entertainment, he enjoys theater acting the most.  The reason is because in theater, as opposed to movies and TV, is that once the show starts, it doesn't stop. This gives the actors more responsibility to tell the story and offers a more personal way of performing
O'Hurley's performing talents were evident during our conversation.  He is arguably most famous for his role as J. Peterman on Seinfeld.  The way in which O'Hurley delivered the one-liners and monologues often resulted in his character becoming the most memorable part of the scene.  So much so that a day doesn't go by when a fan mentions the Peterman character to him. In our conversation, he went from John O'Hurley to J. Peterman with the flick of a switch and delivered his favorite monologue verbatim.  It was an impressive display and a great insight into what guests of Chicago can look forward to.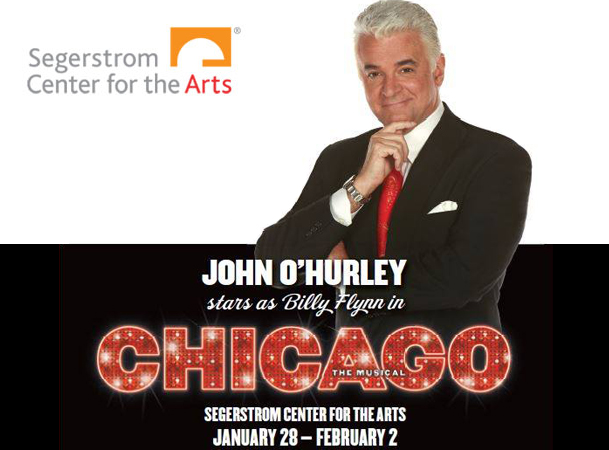 Although he has played the role of Billy Flynn many times in the past, O'Hurley said that the character is just as interesting to him today as he was in 2005.  Over the years and 1,000-plus-performances he has been able to continuously develop the character, which keeps his performances new.  O'Hurley said that he doesn't get nervous before he steps onto the stage, but he does say a short prayer.  He asks to be surprised.  This way, he said, he can be affected by audience reactions, which adds subtleties and uniqueness to every performance.
Chicago will be at Segerstrom Center for the Arts from January 28, 2014 – February 2, 2014.  Be sure to buy your tickets today, because O'Hurley is certain to deliver moments of performance magic, just like he did in the interview.  Don't miss the opportunity to see an incredible artist in his favorite entertainment medium.  For more information, tickets and show times, visit the Segerstrom Center for the Arts website.