Breweries, eateries, artists, musicians and more gathered in TeWinkle Park in Costa Mesa for the first ever Nepenthia Beer Garden.  The idea of creating a "pop-up" beer garden for one afternoon with food, art and music was the inspiration of Bobby Navarro of 100 Eats and Inspire Artistic Minds.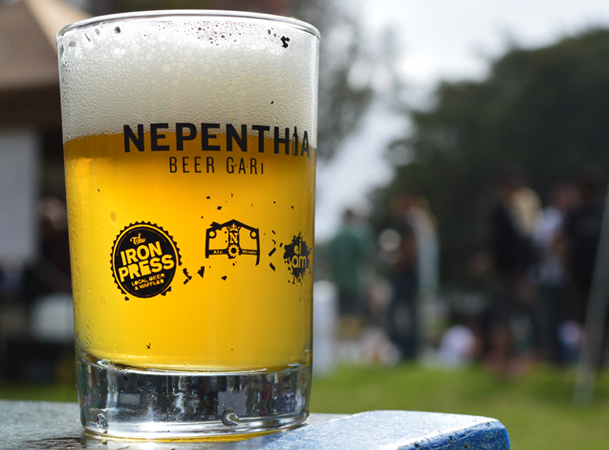 Each of the several hundred Nepenthia Beer Garden guests received a small tasting glass upon entry.  Entry to the beer garden allowed every guests to taste as many beers and eat as much food as they could.  The food stands, art displays and breweries lined the small lake.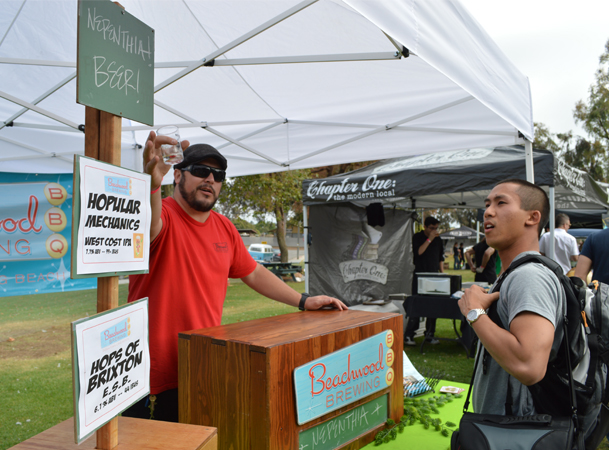 The food ranged from sweet and savory bites like waffles to sliders, pork, nachos and chili.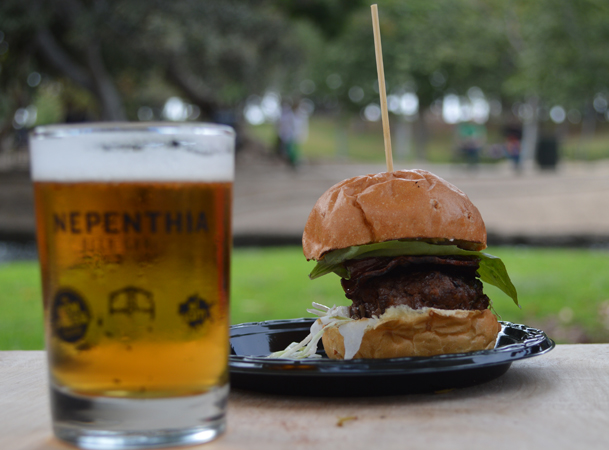 There were many different types of beers to taste.  Whether you like a Belgium-style, a porter, stout or you're more of a pilsner person, there was a brew for you.  No matter how insatiable your taste for hops and barley, the amount of different beers on tap were enough to quench anyone's thirst.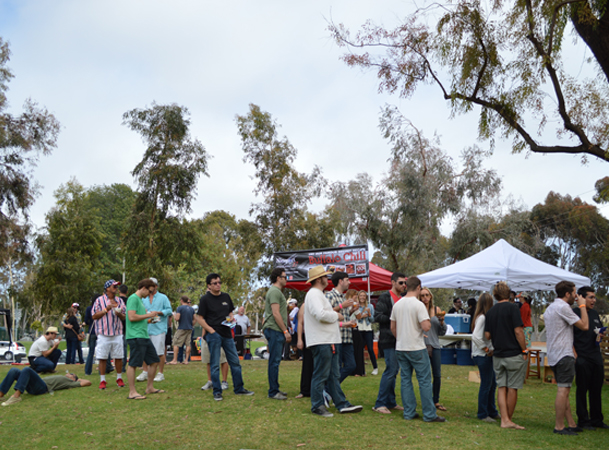 Guests who purchased a VIP ticket received a special tasting glass and three tickets to exclusive tastings in the VIP area.  One of the VIP-only beers was a smoked beer that served as both a meal and a drink!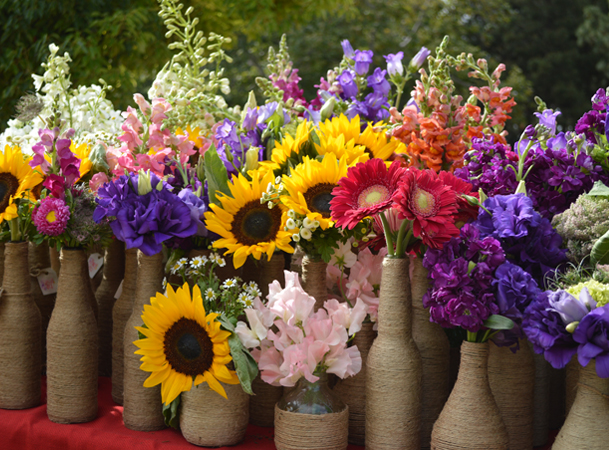 Some of OC's best restaurants were on hand to serve delicious bites to go with the craft brews.  Hotspots like the Wild Goose Tavern, The Cheese Shop and the Iron Press represented the cuisine of the City of the Arts, Cost Mesa.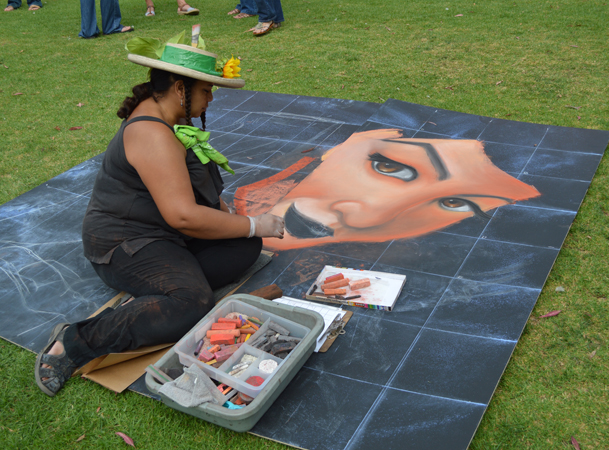 Other Nepenthia activities included tailgate-style bag toss, and a "jenga" tower provided by Yelp! OC and photo-ops set up around the vendors.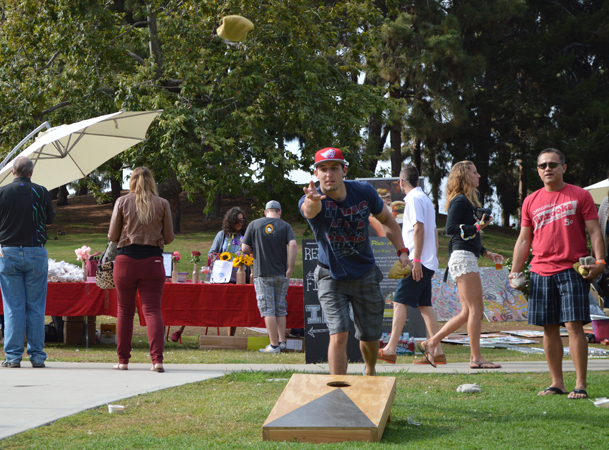 The great food and drink options and musical performances along with the tranquil settings of Te Winkle park made the Nepenthia Beer Garden a treat for the senses and a perfect summer afternoon.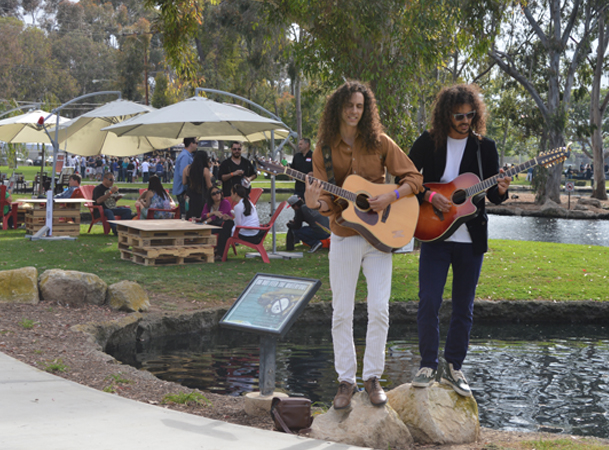 There were hundreds of people at the event and the overall feeling was jovial.  It felt like being at a big picnic with friends.  As for the name – Nepenthia?  That comes from a Greek literature and is a medicine to cure sorrow or a "drug of forgetfulness."  For event goers, the name was certainly an accurate description.