Orange County Fashion Week 2013 kicked-off this morning with a showcase of jewelry from up and coming designers, Spring clothing trends and Brazilian-designed bikinis by Grivera Beachwear.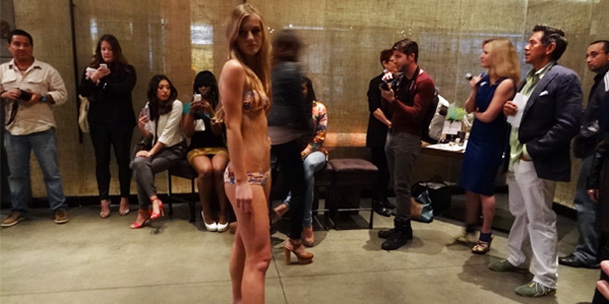 Bloggers, fashionistas, members of the press and more packed AnQi by Crustacean at South Coast Plaza to catch a glimpse of the season's trends, swap trade secrets and meet local designers.  The opening included displays from KD Luxe Jewelry, Senhoa, Studio Suzan and Gayle Gaston.
While the cameras flashed, the designers took turns explaining their collections, the inspirations behind the pieces and answered any questions that were asked.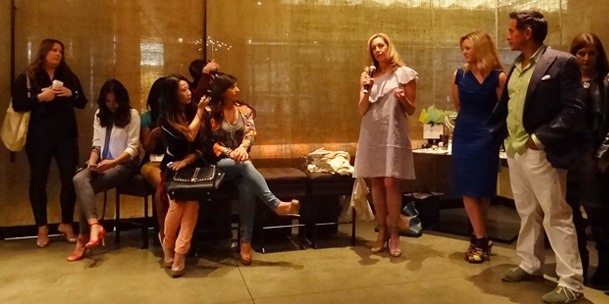 While OC Fashion Week will have events from March 19-24 in various cities throughout Orange County, the City of the Arts, Costa Mesa is the place to catch some of the week's top events.
The Crowne Plaza Costa Mesa Orange County is hosting a Runway Expose Fashion Show:  "Ready-to-Wear" with emerging and established designers.  The doors will open at 6 pm.  Sylvie de Gil will give a short lecture – Designer Line to Launch: "How to Build Your Runway to Success!" at 7:15 pm.  The runway show will begin at 8 pm and will highlight designs from Tatiana Zaykovskaya, Jessica Kircher, Mind Control Kreative, Eduardo Reategui, Noelle Nicole and La Tasha Buchheit.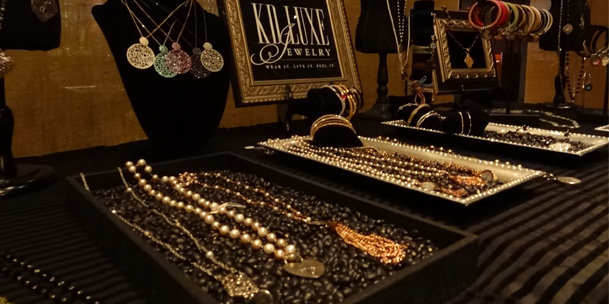 Friday March 22 will feature a live photo styling exhibit at the Toni & Guy Hairdressing Academy located adjacent to South Coast Plaza.  The photo exhibit will begin at 8 pm and lead into the Avant Garde Fashion Show on the catwalk at AnQi.
For more information or tickets for any of the OC Fashion Week events, visit the OCFW website.  Stay current in the social conversation with OC Fashion Week by using the hash tag #OCFW13 for any fashion week related tweets, posts, photos and everything in between.