The 2013 Off Center Festival at Segerstrom Center for the Arts kicked-off last night with a rocking performance from Rival Sons and opening act Robert Jon and the Wreck.  The Samueli Theater was packed with indie rock fans eager to see a dynamic performance.
Segerstrom Center for the Arts is a world-renowned performance venue that is normally reserved for some of Broadway's most popular shows, classically trained musicians and legendary dance troupes.  The Off Center Festival allows SCFTA to open its doors to a completely new audience and a diverse collection of artists where guests can enjoy amazing talent at this breathtaking venue for as little as $10 a ticket.
Tickets are still available for many of the performances.  For the price of the ticket, the opportunity to visit SCFTA and the quality of the performers, it's hard to find a better value than the Off  Center Festival.  Select performances also allow guests to mingle with the artists after the show at the Off Center Lounge at Leatherby's Café Rouge.
Now in its second year, several artists returned from the inaugural Off Center Festival.  The festival is a combination of music, dance, performance art and theater.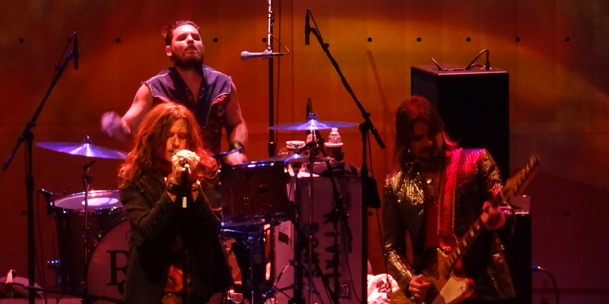 Robert Jon and the Wreck, an unsigned five-piece band with lead and rhythm guitar, bass, drums and keyboard, opened the night with a blues-heavy set.  Although the band is not even a year old, they have already gained a solid following with their classic-rock/blues and country influenced sound.  The Wreck brought energy, enthusiasm and a dynamic stage presence along with their catchy tunes.  Check out the band's Facebook page for shows and updates.  They also plan to record another album early in 2013.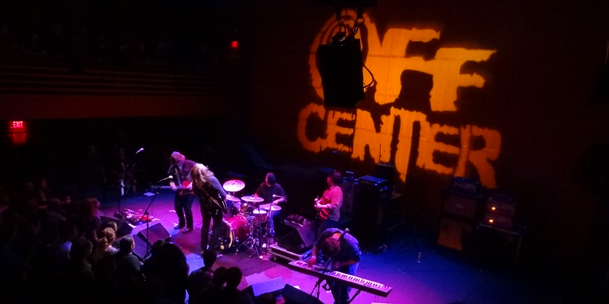 The headlining act was the Rival Sons, a blues-rock band from Long Beach.  With three albums to their credit and multiple international tours, Rival Sons have gained a loyal following.  The band recently signed with a UK based label and has a growing fan base both domestically and abroad.  As it became time for them to play at SCFTA, the crowded Samueli Theater was buzzing with anticipation.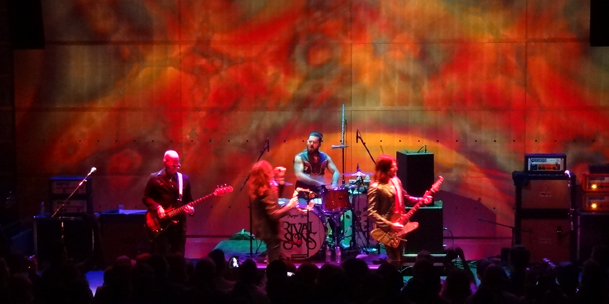 Rival Sons have been hailed as one of the best new bands and one of the most exciting new bands to see perform live.  They lived up to their praise with an awesome display of musicianship and showmanship.  Rival Sons were true to their self-proclaimed Facebook description of "groove, soul and swagger."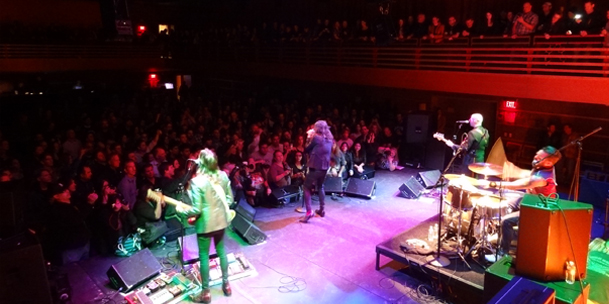 For more information on Rival Sons, visit their website, and if you get an opportunity to see them live, make sure you do because their live performances are energetic, fun and full of classic-rock riffs that will have you moving.