I've been a fan of the Seabirds Truck for a while, so when I heard about the Seabirds Kitchen opening at the LAB in Costa Mesa a few months ago, I couldn't wait to compare the brick and mortar offerings to those from the celebrated gourmet coach.
Friday was the first full day of service from Seabirds Kitchen, so I jumped at the opportunity to sample some of the fare.  I waited until the lunch rush was over, opting for a late afternoon bite.  This way, I thought, I'd be extra hungry and be able to try a few different items from the menu.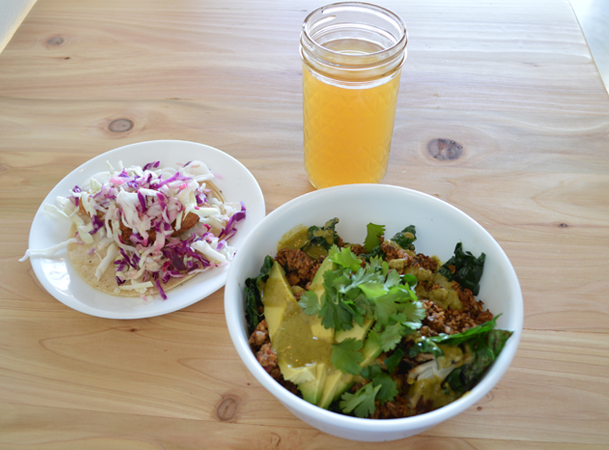 My plan worked because my stomach was growling as I entered the newly opened restaurant.  The décor inside is minimalist and clean and the high ceilings and big windows provide an ample amount of natural light and a comfortable sense of space.
The Seabirds menu features four entrée choices of dillas (quesadillas), tacos, salads and bowls as well as small plates/sides, desserts and unique beverages.
I decided for a taco, the beer battered avocado taco and a bowl, the "Billy," to go with my "chacha kombucha."  Whenever I see something on a menu that I've never heard of before, I am always tempted to order it.  I'd never heard of a "chacha kombucha," so instead of butchering the pronunciation, I used my method of food ordering when I can't speak the language and just pointed at the menu.  I was told that it was a locally sourced company called Cha Cha Kombucha that creates different beverages that are served on tap.  The flavor at Seabirds was the Apple Ginger, and it was incredible.  Cha Cha Kombucha is made in Long Beach with the mission of "Community. Awareness. Longevity."  Visit Cha Cha Kombucha on Facebook for more information.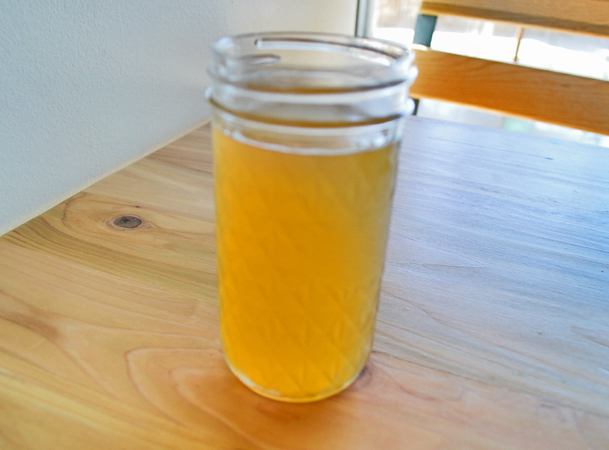 The beer battered avocado taco is made with an avocado that, as the name would imply, is beer battered.  Add to that the Seabirds sauce, chopped cabbage, red onion and lime on a corn tortilla, and you have yourself one tasty taco.  All of the ingredients were fresh, and the burst of warmth that came from each bite of the avocado provided the taco a taste that begged for each bite to be followed, in quick succession, by another.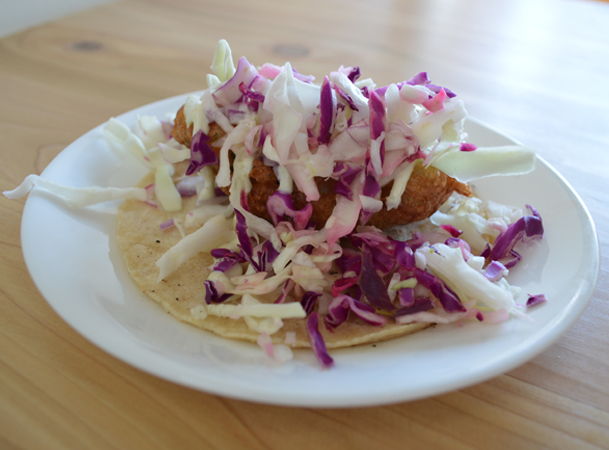 Next up was the Billy bowl, a combination of nut chorizo, sautéed greens, steamed zucchini and cauliflower, paleo sauce, cilantro and avocado.  Everything was warm, fresh and the sauce gave the bowl the perfect amount of spice.  Just like the taco, I scarfed the entire bowl within a matter of minutes.  I didn't put my fork down once!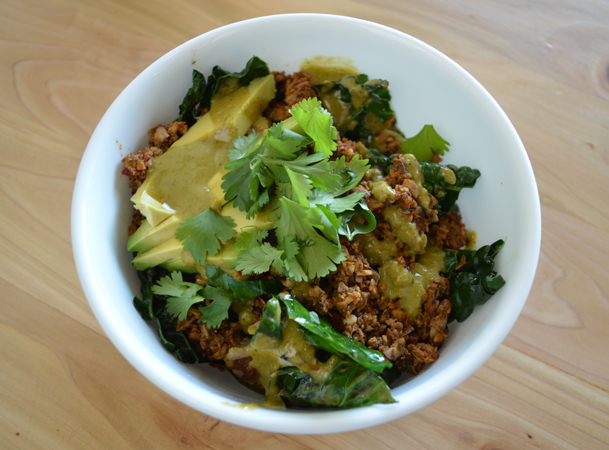 Meat lovers, vegans and vegetarians will all agree that Seabirds Kitchen is delicious.  Meatless dishes can sometimes come with the misconception that they aren't filling.  This certainly isn't the case at Seabirds because I went in hungry and left more than full.  Often, anticipation can lead to inflated expectations, and I was (admittedly) highly anticipating my meal today.  Sometimes, it's hard to meat those inflated expectations, but mine were met, and surpassed.  I did have one regret, and it's that I didn't have room for dessert.
I left Seabirds today with only one question: What should I order next time?  Be sure to check out the Seabirds Kitchen website and on Facebook and Twitter.