The Spring Garden Show, in its 24th year at South Coast Plaza, featured breathtaking gardens on display, over 70 vendors, speakers, events and more.  This year's theme was "The Garden As Art," and by the beauty the displays, event participants certainly stayed true to the theme.  The show is held at South Coast Plaza in the Crate and Barrel/Macy's Home Store Wing every April during regular SCP operating hours.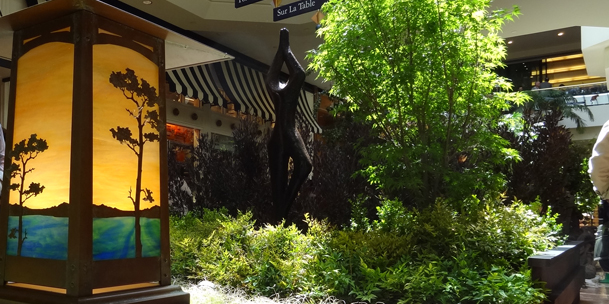 Each of the displays are created to represent either an art movement or a specific artist interpreted into a garden.  The participants' passion for creating art from nature is palpable.  The Mt. San Antonio College Horticulture Club used Vincent Van Gogh's "Starry Night" as inspiration for their display, while The Garden Gallery portrayed the "Art of Exterior."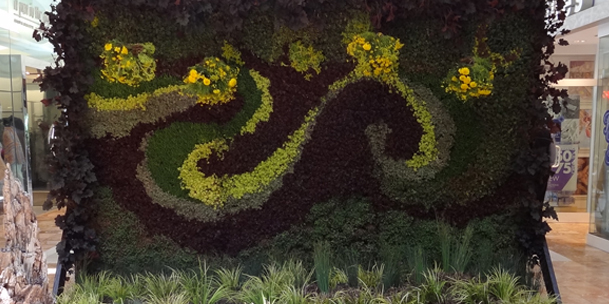 This four-day event is a greenthumb's playground with the three-story Crate and Barrel/Macy's Home Wing at South Coast Plaza transformed into a horticultural haven.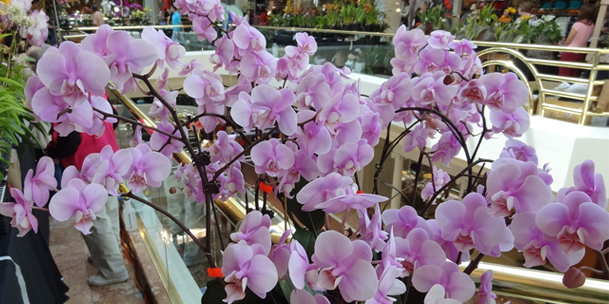 The speaker series has experts covering a range of topics from secrets of gardening and successful orchid growing to more abstract practices like "landscaping for healthier hearts and minds" and how to create "fabulous fairy gardens."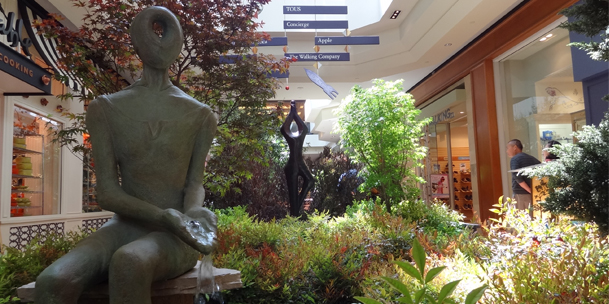 Like the speaker series, the variety of vendors is incredible.  Plant enthusiasts could find anything from banzai trees, orchids, plumerias, potted plants, Japanese maple trees and cacti to garden décor, tools, accessories.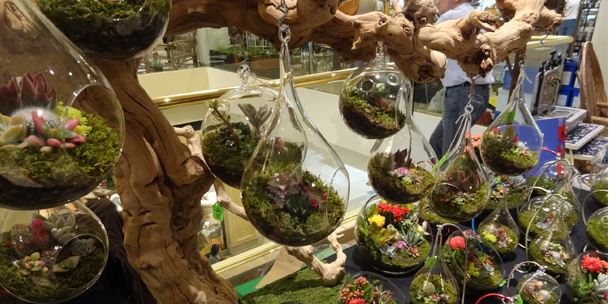 Children's events included a tropical bird show presented by Rainforest Café, carnivorous plant feeding and demonstration and an assortment of arts and crafts like planting flowers to take home.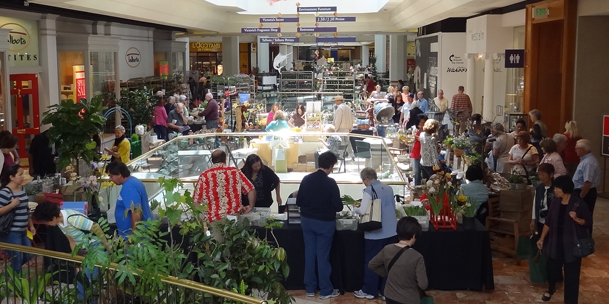 The centerpiece for the show was the large display of the art of Andy Warhol "Botticelli's Venus" created by Fiesta Parade Floats and designed by Don Davidson.  The towering easel of flowers was visually striking and looked like a something you're more likely to see in the Rose Parade than an indoor venue.