Love wasn't the only thing is the air today for Valentine's Day, as the scent of lobster, bacon, burgers, tacos and more filled the OC Fair & Event Center in Costa Mesa for the weekly Food Truck Fare.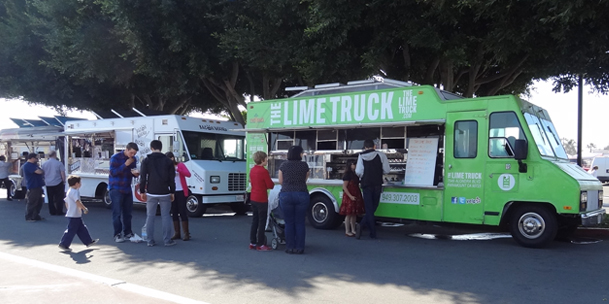 If you've ever had an argument on what to eat for lunch or dinner, the Food Truck Fare will alleviate any stress caused from making dining decisions.  With a wide variety of cuisine to choose from, the Food Truck Fare will satisfy any hunger, no matter what you're in the mood for.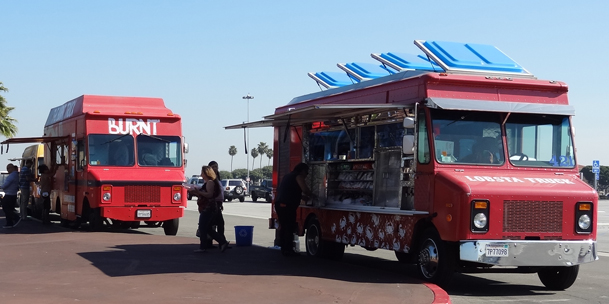 Each Wednesday night from 5:30 – 9 pm and Thursday from 11 am – 2 pm, a collection of food trucks gather in front of the Pacific Amphitheatre.  To celebrate Valentine's Day, this week's Food Truck Fare was themed "Sweets & Eats."  Wednesday night featured food trucks, a cash bar and music from Jack FM.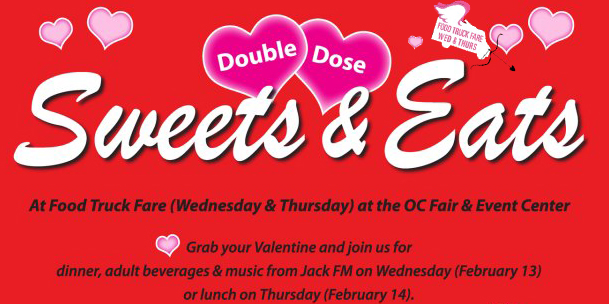 For the lunchtime Food Truck Fare patrons, bright skies and warm weather was just an added bonus in addition to the delicious food.  Today's rolling gourmet kitchens were The Burnt Truck, Longboards Ice Cream, Lobsta Truck, The Lime Truck, Baconmania and Shortstop BBQ.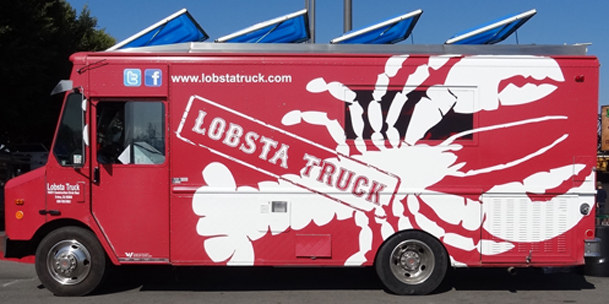 The large lunch crowd had all of the trucks were working hard to keep the lines moving and hungry customers satisfied.  The Food Truck Fare always attracts an eclectic crowd.  With nearby businesses, high-schools and colleges, its common to see business people in suits, people sporting flip-flops and everything in-between.  The gathering of food trucks isn't just reserved for people, dogs are welcome too!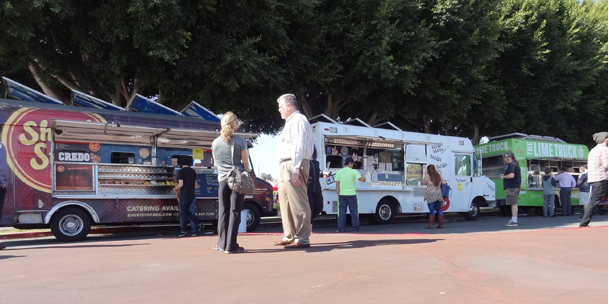 For up to date listings and information regarding the Food Truck Fare, check out OCfair.com or the Travel Costa Mesa calendar.   With spring just around the corner and warmer weather soon to come, the Food Truck Fare is a great way to enjoy tasty food and the outdoors.