The Pacific Symphony performed in the Arts Plaza at the Segerstrom Center for the Arts as part of the "Symphony in the Cities" series.  The free performance was wonderful opportunity to see world-class musicians perform and a great way to start the weekend.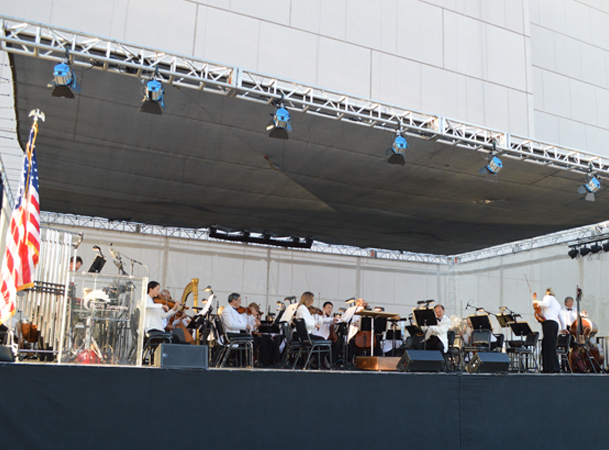 As the sun set, music director Carl St. Clair and the Pacific Symphony took to the stage. The Symphony in the Cities Symphony allows the orchestra to reach a broad audience in a casual setting.  The Pacific Symphony regularly play in the Reneé and Henry Segerstrom Concert Hall  It was ideal for people with young children who may be hesitant about taking their kids into the theater.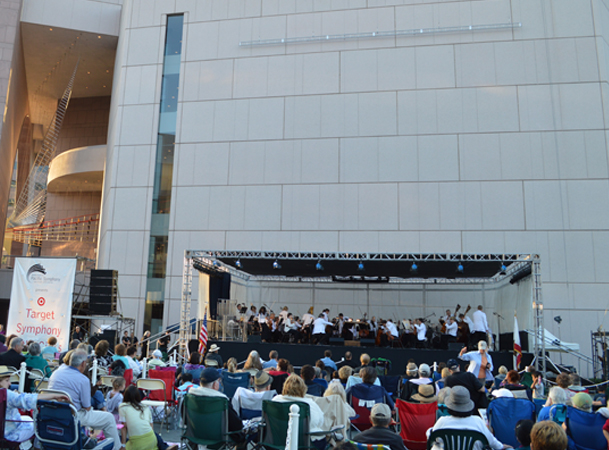 There was also pre-performance entertainment that started an hour and a half before the show.  Members of the Pacific Symphony met with the audience and the "Musical Playground," an interactive and hands-on set of activities was available for children.  Other pre-show activities included making an instrument, playing in a drum circle and learning how to conduct an orchestra with Carl St. Clair.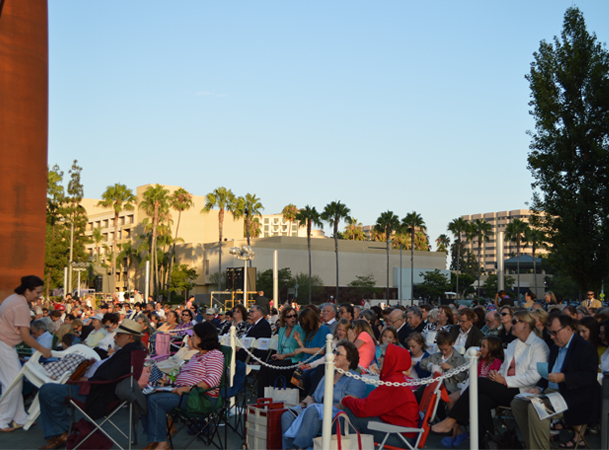 The Pacific Symphony will be performing in the Pacific Amphitheatre for the Wavelength Festival of Music August 22-25.  The symphony will perform with Bonnie Rait, The Airborne Toxic Event, Z-Trip and Bonobo and Pink Floyd Tribute band Windborne.  It will be the first ever Wavelength and will showcase St. Clair's love of rock and pop music.
Don't miss any events in Costa Mesa, be sure to check the Travel Costa Mesa calendar for all upcoming events!