The Blackwing is more than a pencil – it's an experience…and at the Blackwing Experience at The Chuck Jones Center for Creativity at The OC Mix, that saying is certainly true.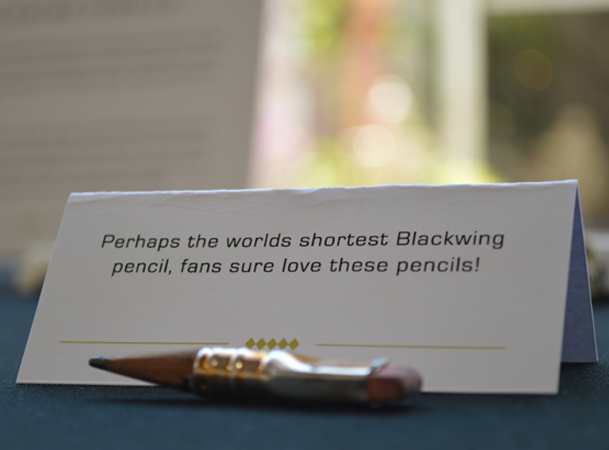 The Blackwing pencil grew in prestige as it was highly regarded and used by pop culture icons like John Steinbeck, Stephen Sondheim, Leonard Bernstein, Chuck Jones, E.B. White, Truman Capote, Michele Williams and many others.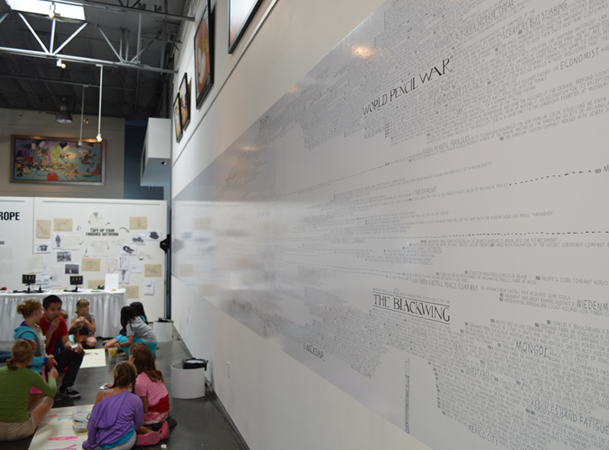 It's when the Blackwing is in these types of hands that it becomes more than just a writing utencil.  English author Edward Bulwer-Lytton wrote, "the pen is mightier than the sword," and when you see the people who created wonderful works of art or literature, and the influence those works have had on people, that phrase is as true today as the day it was penned (or penciled).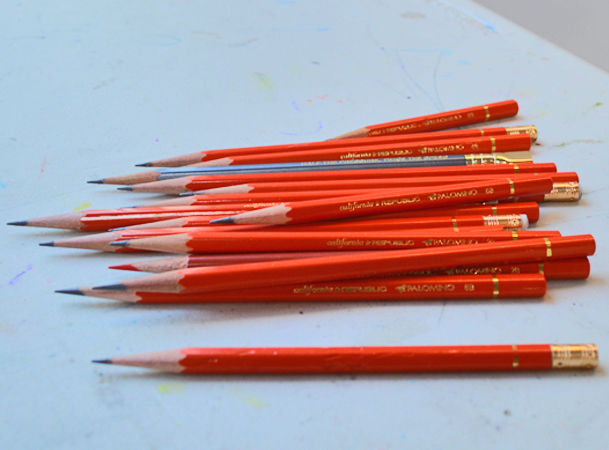 The story of the Blackwing pencil has its ups and downs.  While many Grammy, Emmy, Pulitzer and Academy Award winners have created with Blackwing pencils, the pencil was discontinued in 1998 after several corporate takeovers.  After its discontinuation, people desperate to get a Blackwing paid astronomical prices for a single pencil through eBay and other hard-to-find item websites.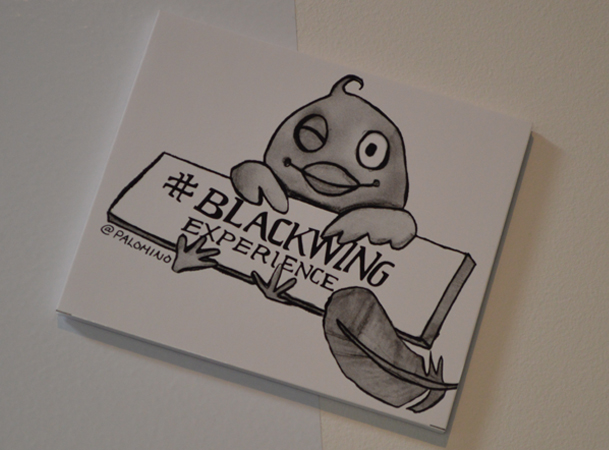 The demise of the Blackwing was never meant to be as Palomino brand began to reproduce the pencil in its original form and introduced a modified version with softer lead.  Many believe the Blackwing stands alone as the best writing utensil in the world.  It's known for its unique shape, quality graphite and replaceable eraser.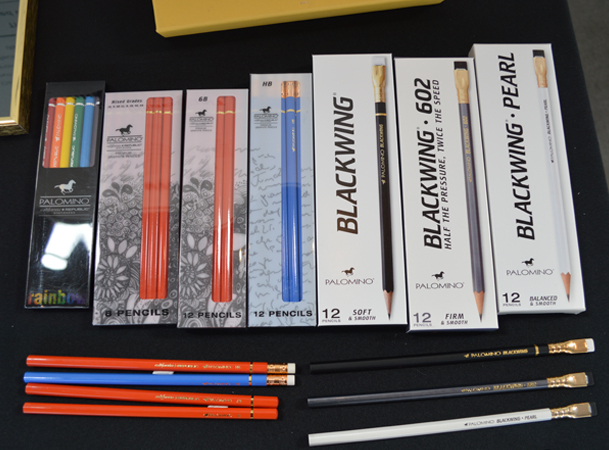 The Blackwing Experience at the Chuck Jones Center for Creativity exhibition will be on display until Thursday, June 27 from 10 am – 6 pm.  It is free for the public to view with special events each night.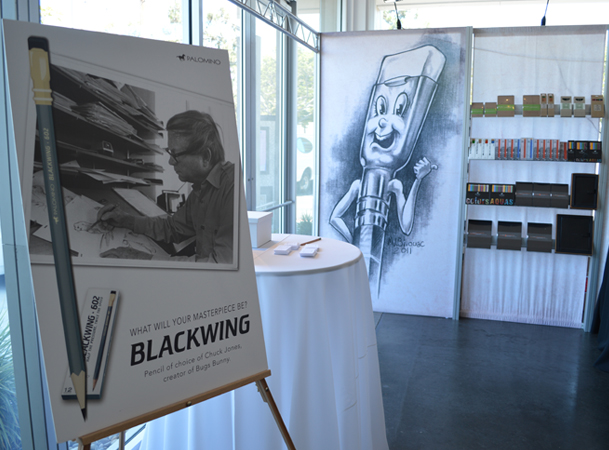 Tonight will feature a panel discussion with Palomino founder Charles Berolzheimer, Chairman of the Chuck Jones Center Craig Kausen, animation story artist Jenny Lerew and musician Christian Tamburr.  The discussion is free to attend, just RSVP here.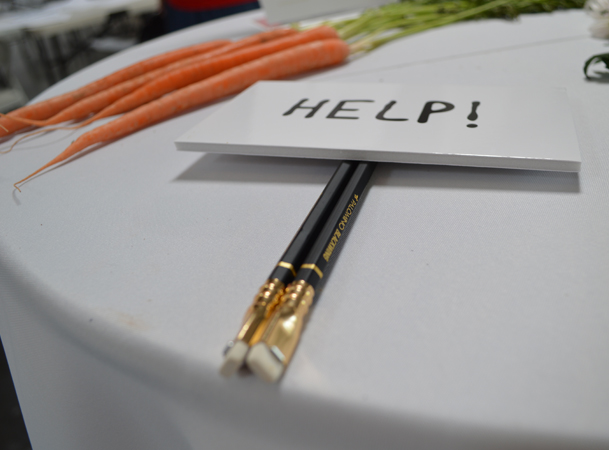 There will be a concert to benefit arts education on Thursday at 7 pm with Andrew Combs, Willie Watson and Willy Tea Taylor.  Tickets are $25 and can be bought at BlackwingExperience.com.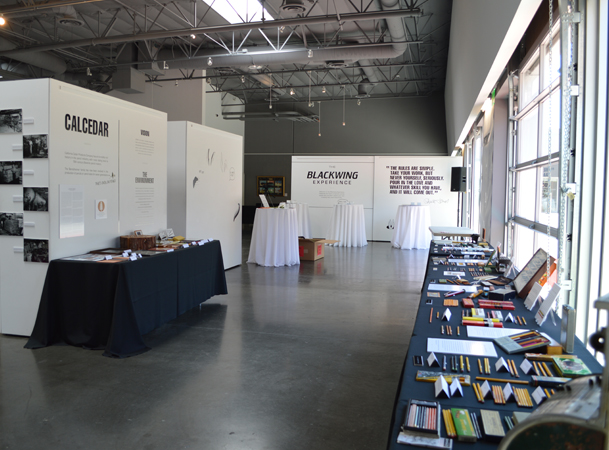 The Blackwing Experience Exhibit is definitely worth a visit.  With several sketches, interactive displays and the history of the Blackwing on display, it's an inspiration for any artistic mind in the City of the Arts.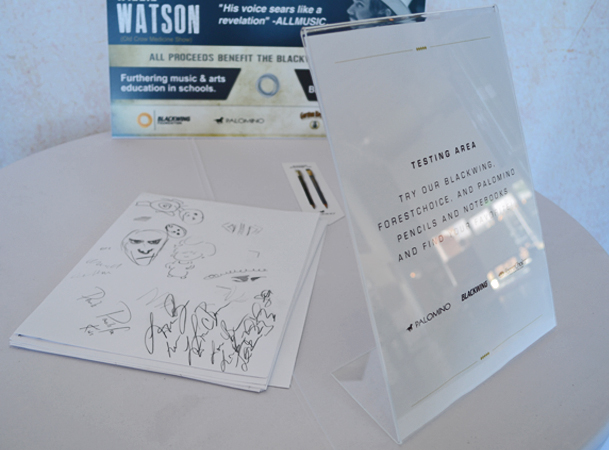 For more information about the Chuck Jones Center for Creativity, visit their website or just head over to the OC Mix at the SoCo Collection in Costa Mesa.