Costa Mesa is home to an abundance of Orange County's top restaurants and bakeries. However, the city of the arts' food scene is about to get much sweeter with the addition of Valenza Chocolatier.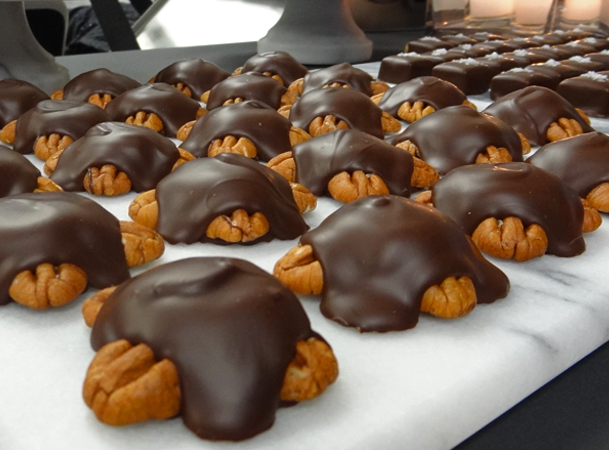 Valenza is the inspiration of Amy Jo Pedone, who creates artisanal Italian chocolates and confections from only the finest ingredients. Each creation is decadent and sweet and sure to satisfy even your strongest chocolate craving (or addiction). What's the secret ingredient that makes each bite so tantalizing? According to Pedone, it's true love.
Travel Costa Mesa attended the launch party with Valenza Chocolatier and the Costa Mesa Chamber of Commerce to see the unveiling of all of Pedone's delectable treats. As well as starting a physical presence in Orange County, Valenza Chocolatier is easily accessible to fans or anyone interested in more information through their Facebook page, Twitter handle, Instagram feed, Pinterest page or website and email. Valenza will operate as a "pop-up" shop and keep fans engaged and informed through social media.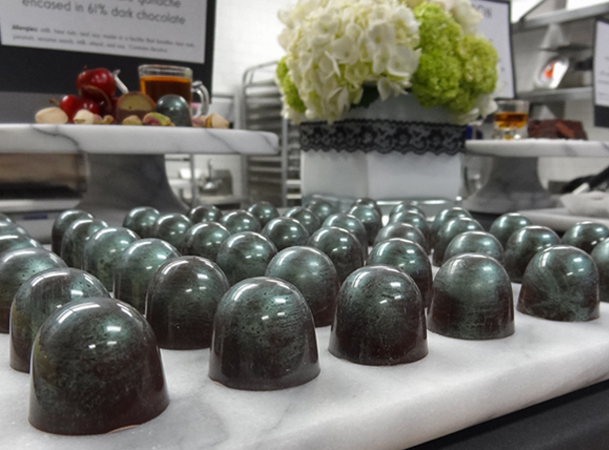 The preview featured spumoni, limoncello and espresso bonbons; bourbon, peanut butter and sesamo bars; and fig, turtle and caramello bars.  Each taste is a sensory journey.
Each piece was nothing less than incredible, and by looking around the room, it was evident that every nibble produced a smile. Like the confections, Pedone's talents were on display and it's easy to say that she has surpassed the level of craftsman. She's an artist.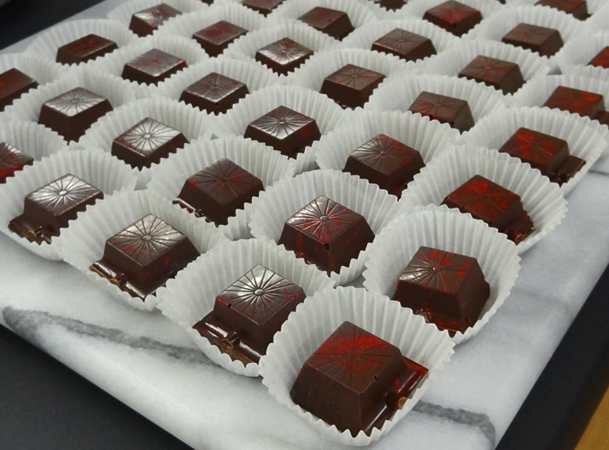 Pedone found her way to create Valenza through the loss of a beloved family member. Pedone said that the passing of her cousin was devastating, but provided a sense of clarity about what is truly important in life. With this new vision, Pedone walked away from a long and successful career in commercial real estate lending, and went back to school to become a certified chocolatier.
Pedone's story is an inspiration. Like so many, a personal hardship served as the conduit for a change in her life. Fortunately for everyone else, her change just happened to be of the sumptuous, chocolatey variety. For Pedone, the chocolates are more than just a delectable treat, they are proof that's it's never too late to find your passion in life.