The OC Fair and Event Center was a surfer's paradise during the Surfing Heritage Vintage Surf Auction: California Gold on Saturday May 11.  The auction and event were made possible by the Surfing Heritage and Culture Center and was the SHCC's first auction.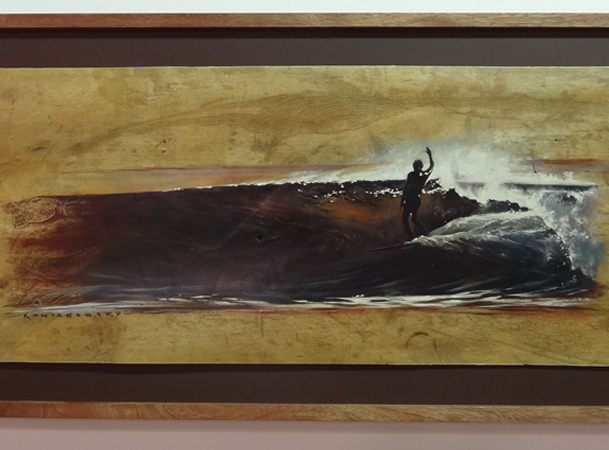 The theme, California Gold, and auction items focused on the Golden State's surfing heritage. There was an awesome display of vintage boards, art, memorabilia and more from the California surf scene ranging from the wooden boards of the '20s to the short-shorts and electric colors of the '80s.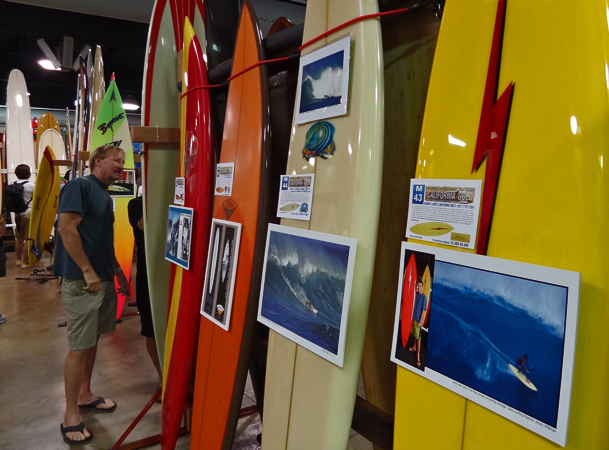 The collection included over 60 live auction items, 150 silent auction items and an impressive collection of art from over 45 different artists.  Along with the surfboards and art, the event featured live music, a film screening, collectable appraisals, book signing and a raffle.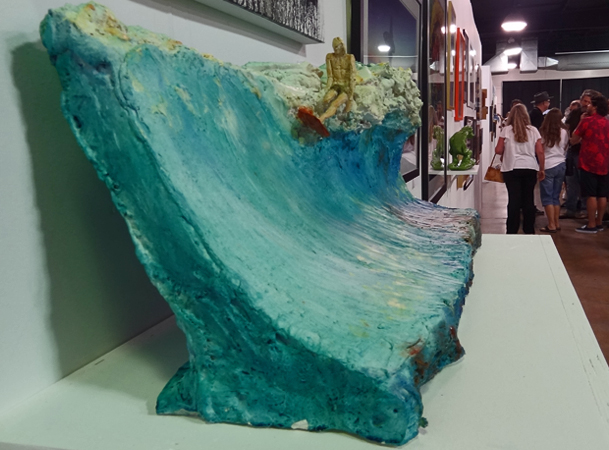 Many of the items were shaped, created, surfed or worn by legends of modern surfing. Probably the most iconic piece of surfing pop culture ever created was Bruce Brown's "The Endless Summer." The Endless Summer follows surfers around the world in the search for un-ridden waves in exotic locations.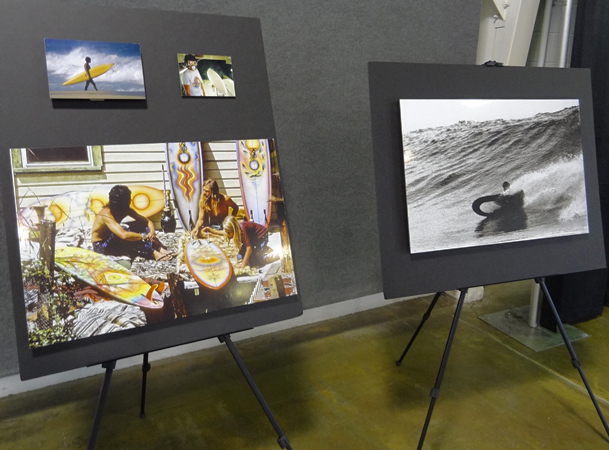 With the production of The Endless Summer came a love affair between surfers and the desire the travel and search for waves. On auction was a rare edition of The Endless Summer poster – an original silk-screen produced in 1964. The poster has been displayed at the New York Museum of Art and the Los Angeles County Museum of Art. It was in mint condition and had been estimated to fetch between $4k-$7k at the auction.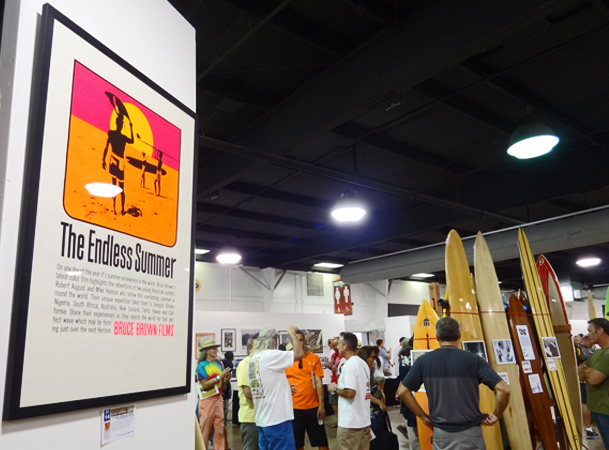 The surfboards at the auction may have long since surfed their last waves, but will serve as the centerpiece for any surfer's collection. All of the boards were works of art that will be admired just as much for their beauty as they once were for their prowess in the ocean.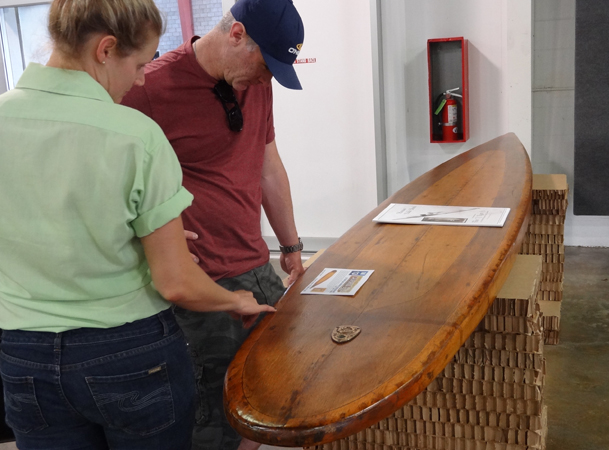 The Surfing Heritage Foundation is a non-profit organization dedicated to preserving, presenting and promoting surfing's heritage for the appreciation and education of current and future generations.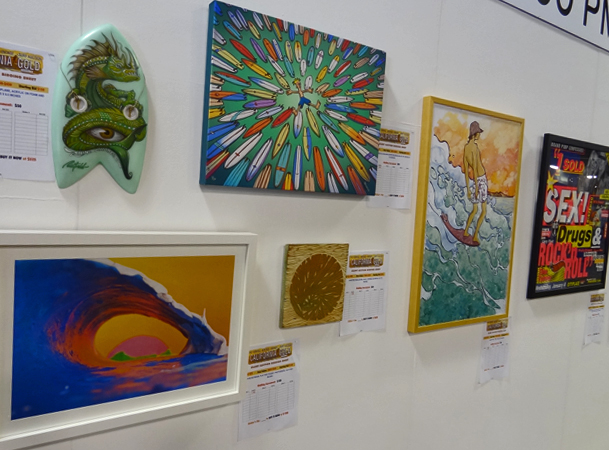 With many of the coastal high schools offering surf teams, the dozens of surf companies headquartered in OC, the pro and amateur contests held at local beaches and the many professional surfers that the OC produces, Orange County plays an important role in modern surfing. OC's surfing roots made Costa Mesa, the city of the arts, the perfect destination to display the art of surfing.