Last night, the Yost Theater in Santa Ana hosted a preview for the Wavelength Festival of Music presented by Pacific Symphony.  This year will be the inaugural festival that will feature a range of talented musicians over a four-day period in the City of the Arts, Costa Mesa.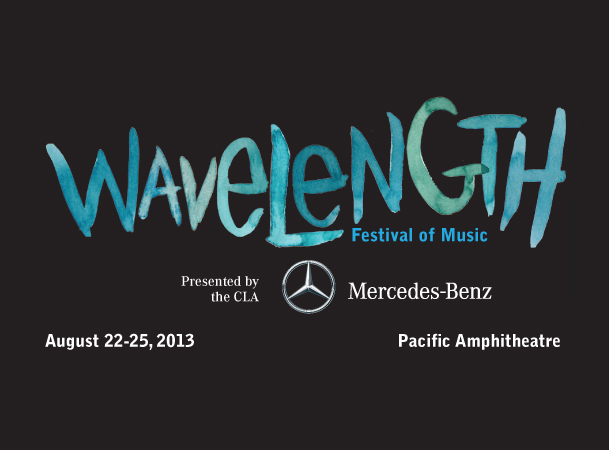 Carl St. Clair, the long-standing director of music for Pacific Symphony, opened the night with a few words explaining the inspiration behind the new music festival. St. Clair spoke about his love of rock and pop music long before he was ever introduced to the classical music and symphonic arrangements he is so closely associated with today. Because of this love of all music, especially new, progressive sounds the inspiration for Wavelength was born.  The idea is to bring together a collection of musicians who would not normally play together. The festival will feature a blend of electronic dance music (EDM), rock, country, classical, pop and pretty much everything in between to create art.  St. Clair's goal is to strike a balance between the power and substance of Pacific Symphony while providing guests a great evening.
As St. Clair shared his vision for the festival, it was evident that he is not just excited about it, but also confident that it will be a huge success. He wants the weekend to leave a lasting memory on guests, so 20 years later, they will be able to proudly say that they attended the first Wavelength Festival. St. Clair delivered his words with a confidence only found in a person who has taken a risk in the past and achieved success. It's St. Clair's willingness to explore new sounds and avenues of artistic creation with Pacific Symphony that has made it the fastest growing symphony in the United States.  Through his vision, St. Clair has brought Pacific Symphony to a status of global regard.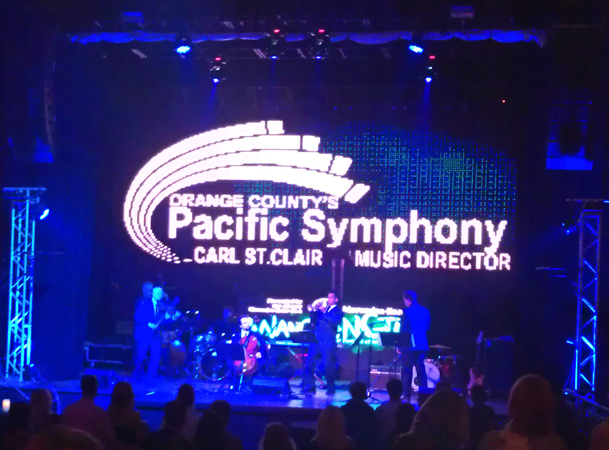 Country music legend Bonnie Raitt will open the festival on August 22. The following night will feature indie band The Airborne Toxic Event backed by Pacific Symphony and Delta Spirit.  August 24 will be KCRW night with Jason Bentley serving as a hybrid of host, curator and moderator for the evening's performance. Bentley is one of the most respected musical scholars and voices of music dialogue in Southern California.
Last night he explained that his night is already being dubbed the "EDM night." Bentley said that EDM has played a major role in his life. He compared the musical style to the British Invasion or punk rock movement in terms of importance and influence on his musical "upbringing" and growth. The last night of the festival will be a culmination of everything the Wavelength Festival stands for with the Pacific Symphony performing Pink Floyd's "Dark Side of the Moon" in its entirety in what is sure to be an unforgettable experience.
Like St. Clair and Bentley, I am eager for the start of the festival. Each night is going to be an artistic and musical journey that will leave a lasting impression on all in attendance.  All performances will be held in the Pacific Amphitheatre from August 22-25. Tickets go on sale May 15 at 10 am. Tickets purchased in advance come with admission to the 2013 OC Fair.  The 2013 OC Fair is a month-long event from July 12-August 11. Visit the festival website to stay current on all festival updates and information.