Father's Day, the annual celebration of dads everywhere is just a few days away.  Each year on the third Sunday in June is the day dedicated to showing your appreciation for your father.  The concept for the holiday was founded in 1910, but was not issued a presidential proclamation until 1966. Father's Day became a permanent national holiday six year later in 1972.
Father's Day has spread to many countries throughout the world and varies in celebratory customs.  In the United States, the holiday is generally associated with giving your father a gift to show your appreciation and gathering for a meal.
As part of the new-look Avenue of the Arts, A Tribute Portfolio Hotel, The Silver Trumpet Restaurant and Bar always serves delectable fare and unique cocktails.  For Father's Day, The Silver Trumpet has put together a menu featuring dad's favorites.  Enjoy a 16 oz. grilled porterhouse steak with a loaded baked potato and seasonal vegetables.  Dad will also enjoy the half-price beers!  Call 714.442.8593 for reservations.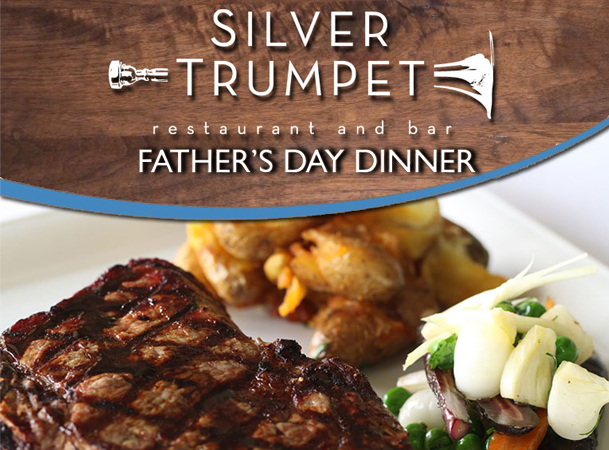 If your dad just wants to "pig-out," look no further than the pork-centric a la carte menu from Pizzeria Ortica.  In addition to the regular menu, Chef Justin will serve dishes prepared from an American Kunekune pig with options like grilled bone-in pork chops, housed cured pancetta, sliced whole roasted ham, a salami board and more.  Ortica is sure to be a Father's Day hot spot, so click here to make an online reservation.
Charlie Palmer at Bloomingdale's South Coast Plaza is known for its great happy hour, cooking classes and incredible fare.  Now, Charlie Palmer has added another reason to visit the acclaimed eatery – a Father's Day special with bottomless do-it-yourself Bloody Mary's.  Enjoy a two-course fixe brunch menu with choices like salmon rillettes, Scotch eggs or braised chicken chilaquiles or choose a la carte items.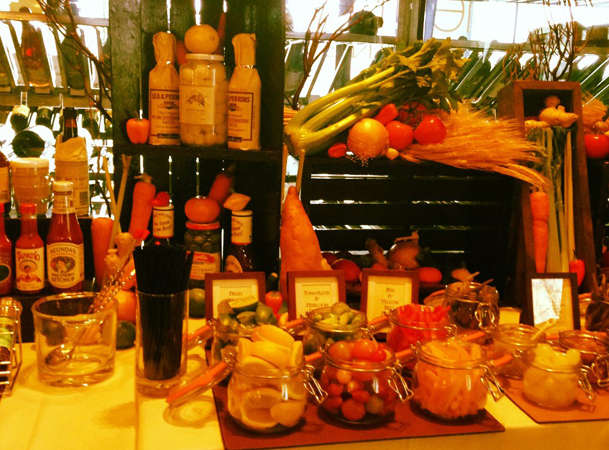 Seasons 52, one of the top dining destinations at South Coast Plaza, has created a special menu just for dad.  At Seasons 52, it's all about the grill with seasonably inspired dishes that offer the best flavors and freshest ingredients.  Make a Father's Day reservation and give dad a day off from manning the grill.