Costa Mesa 55 Tavern + Bowl opens to the public tonight as the latest addition to the new-look Triangle.  Last night, we were able to get a preview inside Tavern + Bowl to sample the food, drinks and pristine bowling lanes.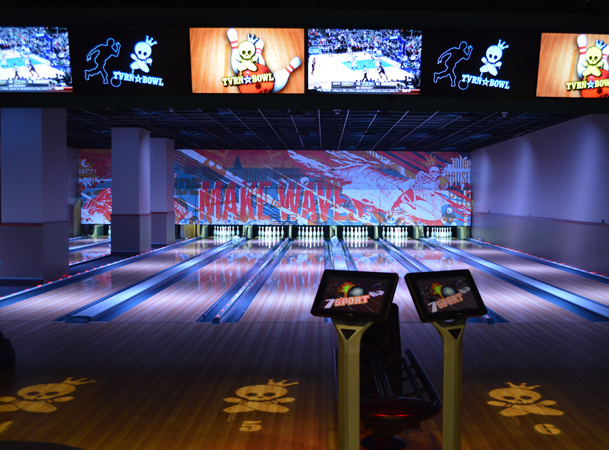 Tavern + Bowl is an upscale and trendy bowling alley; much different than the type you'd expect to find Lebowski in.  It features 10 premier lanes with a new and user-friendly state-of-the-art scoring system so don't worry and mark it 8, dude.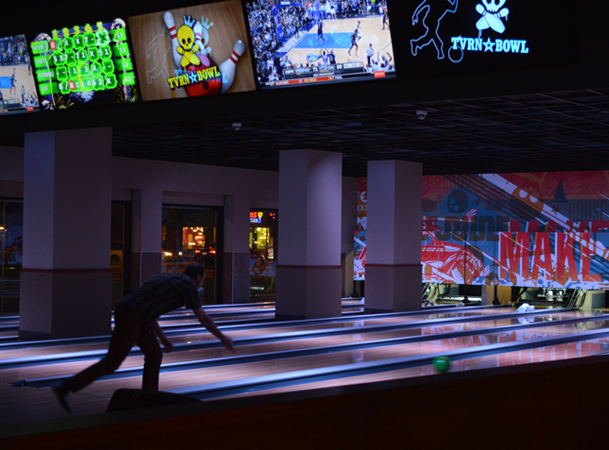 The focal point of Tavern + Bowl is the bar area, as indicated by the name.  The large, roundish bar sits in the middle of an even larger bar area.  There are many seats at the bar as well as numerous tables and booths on the perimeter of the room.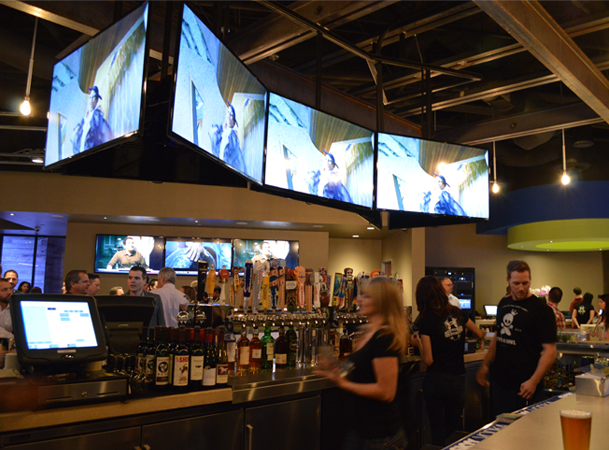 Even if you don't intend to bowl, Tavern + Bowl is a great place just to hang out.  One wall of the bar area is completely made of large windows, offering a cool view of passersby on Newport Boulevard.
The bar area also features several flat-screen TVs, a full menu, wide beer selection on tap, wine list and cocktail selections.  There was certainly a buzz in the air last night as everything that Tavern + Bowl has to offer was enjoyed by guests.  From bowling to small bites, beers and cocktails, it was a great way to showcase the new venue.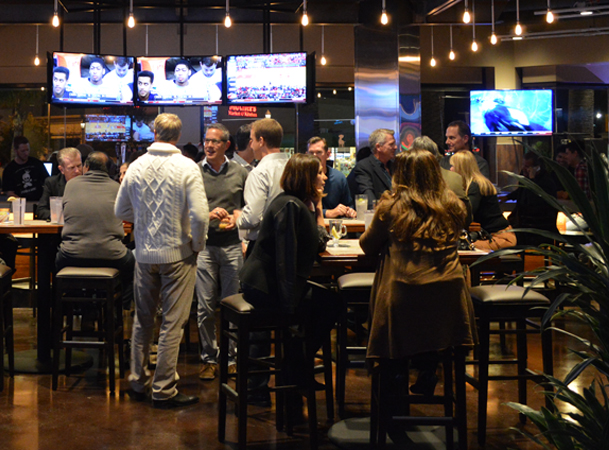 Tavern + Bowl continues to make The Triangle a go-to entertainment destination in Costa Mesa. Along with H2O Sushi & Izakaya, Saddle Ranch Chop House, El Corazon and Olive Branch/Black Knight Gastro Lounge, the list of fun, hip and trendy restaurants continues to grow.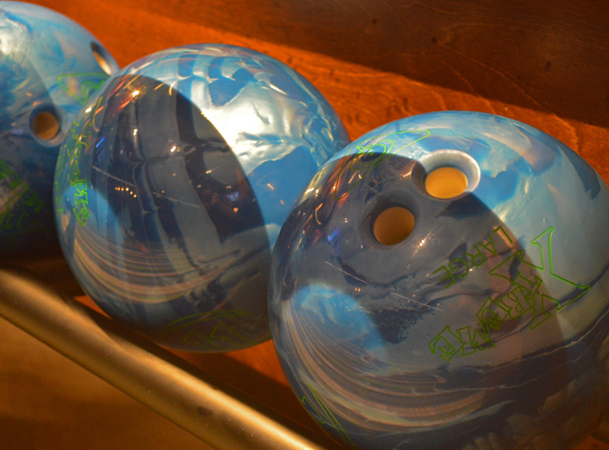 Don't miss out on the chance to be one of the first people to experience Tavern + Bowl.  The official opening time is at 5pm, and the party continues until 2am.  For more information visit the Tavern + Bowl website and be sure to follow on Facebook and Twitter to stay up to date on all of the latest happenings.  A night out at Tavern + Bowl will change your perspective on what to expect from a bowling alley.