The New Year is a time to make resolutions and offers the opportunity for a fresh start.  Many people mark the start of the new year to improve their lives, often with health-based resolutions like striving to eat better or exercise more. Sticking to your New Year's resolutions is easy in Costa Mesa, because there is an incredible array of dining options, several of which boast menus focused on healthy and nutritious options.  There are also many ways to get into shape without having to spend hours in the gym.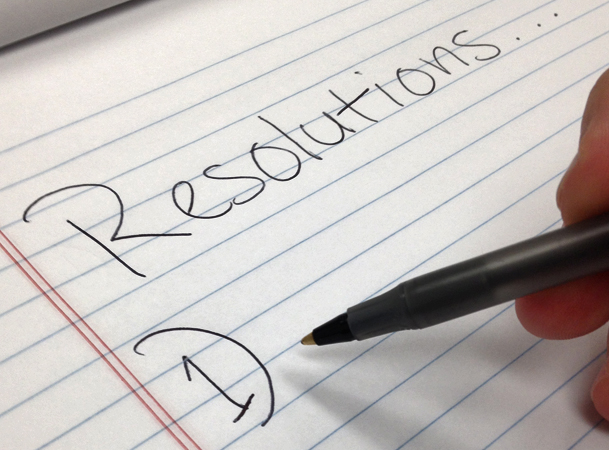 One of the best ways to achieve a healthier lifestyle is to improve your diet.  There are many restaurants in Costa Mesa where you can eat a healthy meal without sacrificing taste.  One of our favorites is Avanti Café, located on 17th Street.  Avanti Café opened in 2005 and has been a hotspot for vegetarians and vegans ever since.  All of the food is prepared using fresh, local and organic produce and food products. Mark Cleveland and Tanya Fuqua are the co-owners of Avanti and have instilled their philosophy of "eat well, live well" into the restaurant.  Aside from the incredible fare, Avanti also has the Avanti Natural Store, an online resource where guests can purchase gifts sets and other natural sweets and spices.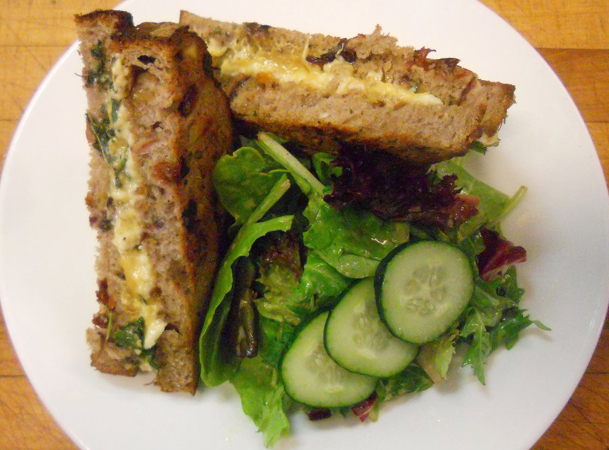 With locations at SoCo and 17th Street in Costa Mesa, Greenleaf Gourmet Chopshop brings unique, gourmet ingredients to the table.  Greenleaf quickly gained a reputation in OC where diners could enjoy affordable, fresh and healthy meals in a casual environment.  Greenleaf serves breakfast, lunch and dinner and offers a daily happy hour with great deals on food and drinks.  Join the loyalty program and receive special offers and stay up to date with fun events.
For years before Seabirds Kitchen opened at the LAB in Costa Mesa, they operated as a gourmet food truck throughout Orange County serving incredible plant-based meals using locally sourced and organic ingredients.  Seabirds Kitchen serves craft beer, small plates, salads, tacos, bowls, desserts and brunch from their brick and mortar location.   If you need further inspiration to try Seabirds, see our blog from our first visit.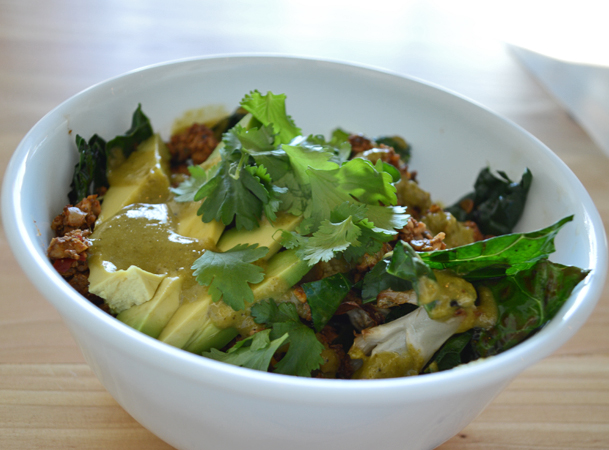 The CAMP is full of unique shops and restaurants that are focused on a sustainable, health conscious lifestyle. One of those establishments is Ritual Wellness.  Ritual Wellness serves only 100% USDA certified organic, cold pressed juices.  The Ritual Cleanse is a nutritional juice cleanse specially designed to reset and improve eating habits and eliminate food cravings.  The cleanse helps people avoid processed foods.  It is a great way to establish a healthy diet.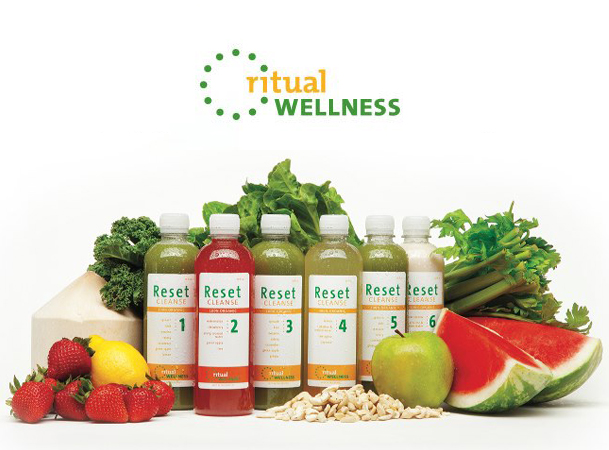 Seasons 52 provides seasonally inspired menus that utilize the freshest possible ingredients to produce delectable cuisine.  The ever-rotating menu is full of delicious dishes, and the best part – each offering has less than 475 calories.  Visit Seasons 52 at South Coast Plaza and be sure to sample their famous flatbread.  At Seasons 52, diners can eat a healthy, low-calorie meal, without giving up flavor.
A healthy diet is certainly a vital part of living a healthy lifestyle, but establishing an exercise routine is equally as important.  If the idea of joining a traditional gym isn't appealing, there are some alternatives in Costa Mesa.  Dantian Studio, located on Baker Street near the CAMP,  focuses on positive energy by offering guests fitness and therapy solutions for the body, mind, soul and skin.  Dantian Studio has an array of classes that focus on each clients' needs.  All of the classes are small, so each person can get personal attention from the instructors.  Along with specialized classes like yoga and pilates, Dantian also has a range of holistic health therapies and spa services.  It is the ultimate one-stop-shop for complete wellness.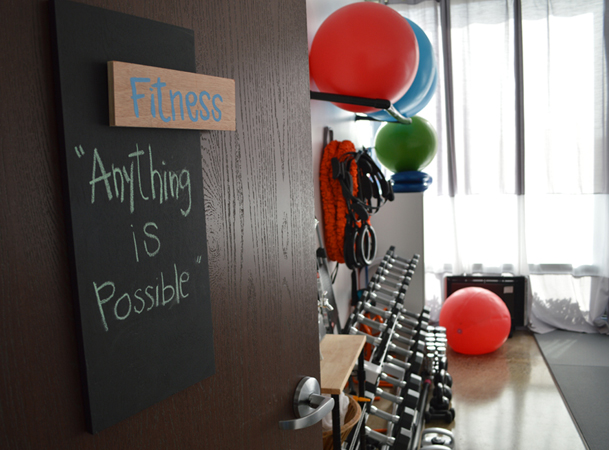 One of the biggest challenges to keeping your New Year's resolutions is finding the time to fit regular exercise into your busy schedule.  At 3×30 Yoga at the CAMP, you can take quick and effective yoga classes that last just 30 minutes.  These specially designed classes were created with the busy working professional in mind and allows for all of the physical and mental wellness benefits of yoga in a short amount of time.  There are also other, longer classes offered and one-on-one personal training from certified yoga instructors.  Whether you are an expert or a beginner, 3×30 Yoga has a class for you. Yoga is a fun and effective way to get into shape and with the affordable and fast classes at 3×30, it's the perfect place to try it out.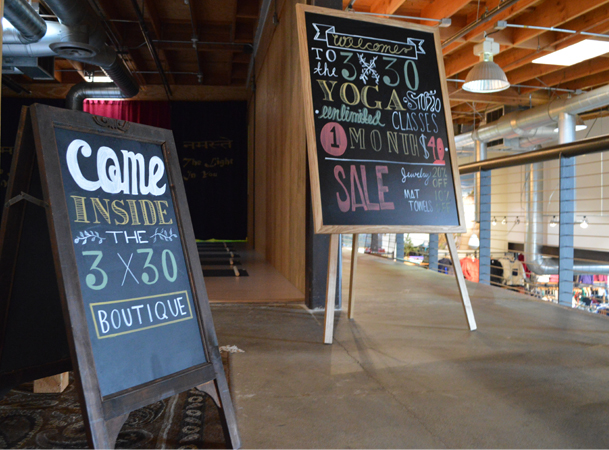 Another factor with keeping those resolutions alive is motivation.  It's much easier to stay motivated when you set a specific goal, or a time frame to complete that goal.  An excellent workout is one of the simplest things you can do: run.  Running in Costa Mesa is an activity that can be enjoyed outdoors all year due to the mild climate. With beautiful parks, proximity to the ocean and the Santa Ana River Trail, there is no shortage of scenic places to exercise.  A fun way to stay motivated to run every (or a few) days out of the week is by signing up for the annual Costa Mesa Community Run or OC Marathon.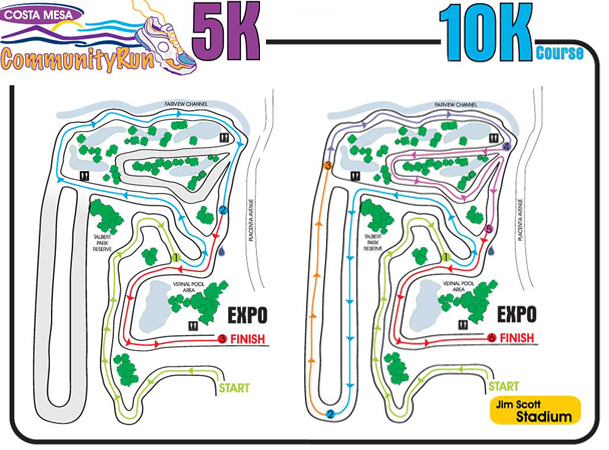 This year, the Costa Mesa Community Run will be held April 25-26.  Runners can race in 2k, 5k or 10k distances.  The community run is a great event that helps raise funds for charity.  It's held at Fairview Park and can serve as a measuring tool for the fitness improvements you've made in 2014.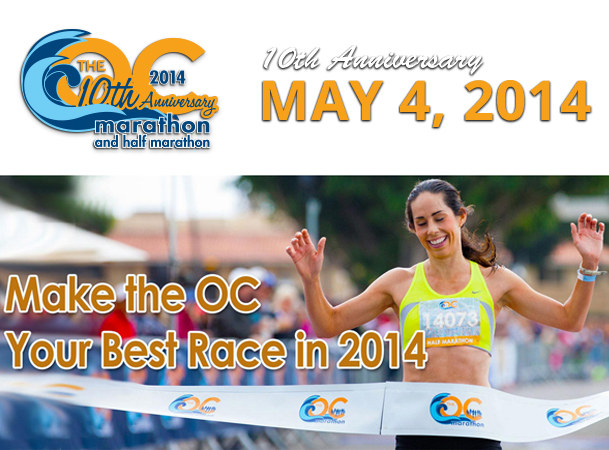 If you really want to step up your game and motivate yourself, register for the annual OC Marathon.  This year marks the 10th year of the race. The race isn't until May 4, so there is plenty of time to get in shape to run in the 5k, half marathon or, if you're going big, the full marathon.  The race course winds through some of the best parts of OC, starting in Newport Beach and winding through Costa Mesa by Segerstrom Center for the Arts, South Coast Plaza, down the Santa Ana River Trail and ending at the OC Fair & Event Center.  Register before January 15 to receive special holiday pricing.  There are also some great hotel specials in Costa Mesa, so you can sleep close to the start and finish of the race.  The Costa Mesa hotels will also shuttle runners to and from the race.
Resolving to eat healthier and exercise can be fun, it all depends on your approach.  With these restaurants, establishments and activities in Costa Mesa, keeping your New Year's resolutions in 2014 will be easier than ever.