It's the heart of summertime, and arguably one of the best events of the summer is the Orange County Fair. Ranked as one of the top ten fairs in the country, and the seventh-largest fair in North America, the OC Fair brings over a million visitors to Costa Mesa each July and August to enjoy this iconic Orange County event.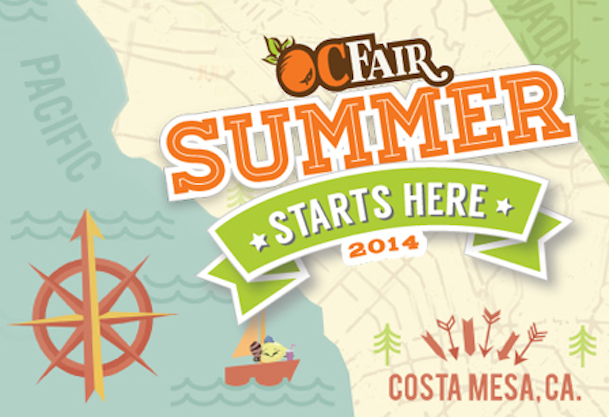 Every year's OC Fair has a theme, and this year's theme is "Summer Starts Here" – what could be more appropriate? Offering carnival rides and attractions, local baking and art competitions, farm and gardens, an action sports arena and even wine tasting, the OC Fair really offers something for every visitor. Ride the local favorites Goliath Slide or the Aerial Tram, giving you a bird's eye view of the entire fairgrounds and spectacular vistas of Orange County. The Le Grand Wheel on the Fair's Midway is the largest Ferris wheel this side of the Mississippi.
And what county fair is without a wide array of food..especially fried food? Chicken Charlie's is offering deep-fried Twinkies, bacon-wrapped pickles and even beer-battered nacho cheese Doritos! Texas Donuts offers an 8" donut this year, in one of three flavors – Reese's peanut butter, chocolate banana cream and cherry Pop Rocks. Every Friday from noon to 4, a variety of vendors offer a $2 Taste of Fair Food, where selected items are just $2.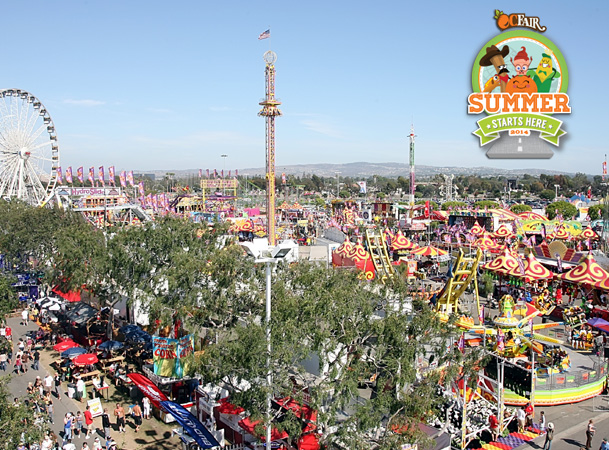 Pacific Amphitheater offers the 2014 Toyota Summer Concert Series, with amazing performers like Ziggy Marley, Jeff Dunham, Leann Rimes, Pat Benetar, the Go-Gos and Jeff Foxworthy. The outdoor amphitheater is simply the perfect place to spend a warm Orange County evening. Purchase of a concert ticket gets you free Fair admission, and one free ride on La Grande Wheel in the Main Midway with each concert ticket stub.
Single-day admission for adults is $12, and youth 6-12 and seniors 60 and over pay $7 each. Children 5 and younger always have free admission. The OC Fair runs until August 10 and offers some great deals during its run – see OC Fair special offers here.
Looking for a hotel nearby to spend the night after a long day at the Fair, or a late-night concert? Costa Mesa hotels offer discounted rates to summer travelers.