Costa Mesa is the City of the Arts™, offering a wide variety of the most significant national and international productions of music, dance and theater. Besides the visual arts displays throughout the city, the cultural center of the arts in Orange County is Segerstrom Center for the Arts.
This weekend, the Center welcomes back dance superstars Ivan Vasiliev & Natalia Osipova in a world premiere program entitled Solo for Two, featuring three varying works by three different choreographers. The Russian duo perform together with such passion and chemistry that some have dubbed their pairing "Vasipova" – in fact, the duo was once engaged to be married, though now they are just friends. In this special engagement, Osipova and Vasiliev will perform featuring ballets created by renowned contemporary choreographers Sidi Larbi Cherkaoui, Ohad Naharin and Arthur Pita. Featuring a variety of dance styles including Italian "Passo," and a modern twist of ballet, modern, hip-hop, jazz, Irish step and African dance, the performance promises to be original and exhilarating.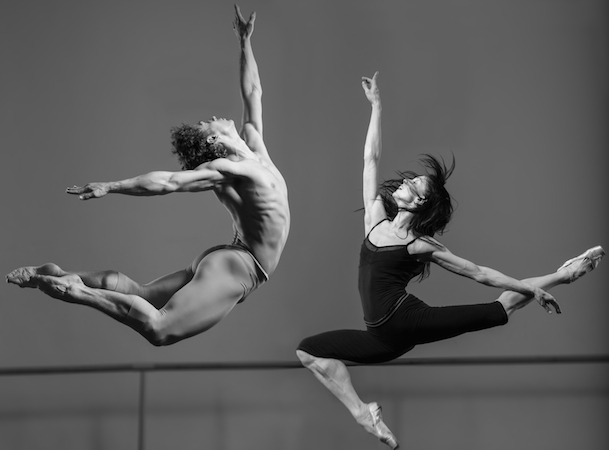 Russian ballerina Natalia Osipova currently performs as a principal dancer with the Royal Ballet in London. Osipova has a storied dance career, joining the Bolshoi Ballet in 2004 as a member of the corps de ballet at the early age of 18. Performing lead roles in such iconic productions as Swan Lake, Coppélia and Romeo and Juliet, Osipova has been given multiple awards by the ballet community and was hailed by London's The Independent as "the most sought-after ballerina in the world."
Ivan Vasiliev has been named as "the hottest male dancer on the planet" by The Guardian of London. His superior strength and male charisma brought him lead roles in powerful productions like Spartacus and Firebird. Vasiliev won first prize at the Moscow International Ballet Competition in 2005. After a period at the Bolshoi Ballet with Osipova, Vasiliev has been performing since 2012 as a principal dancer with the American Ballet Theatre.
This world premiere show runs July 25-27 at the Center in Costa Mesa. Tickets to Solo for Two are available at the Center box office or online.