Costa Mesa is a foodie's hotspot in Orange County, and wine naturally goes with great food. Many restaurants in the city have expansive and unique wine cellars, along with weekly and monthly events. Read on to find out some of the great grape events in store in Costa Mesa this summer.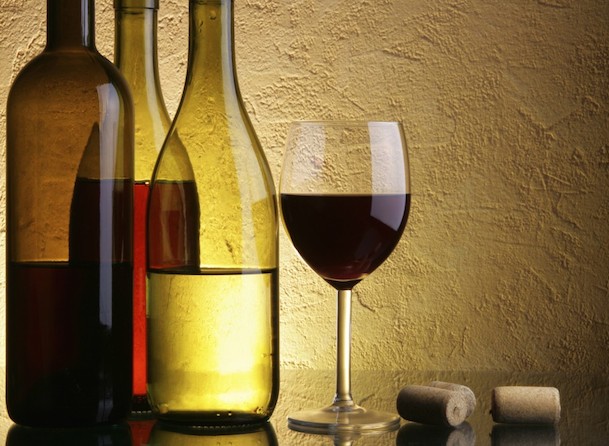 Scott's Restaurant & Bar offers a monthly sampling of wines & cuisine from every established wine region this summer. Each wine dinner has a specific theme found in the wines poured, the cuisine and even the décor. Having already visited Australia and New Zealand, you can join in as they experience Spain and Portugal on August 21, France on September 12, and Italy on September 26. The summer of tastings culminates with the 2nd Annual Scott's Summer Wine Fest on Saturday, October 4th. Taste over 100 wines from around the globe while you listen to live entertainment and sample regionally themed appetizers & bites.
Charlie Palmer at Bloomingdale's offers a spectacular wine collection of over 700 wines to pair with their signature dishes. They offer small production California bottlings as well as international products in their Next Vintage wine shop, right inside the restaurant. Each month, a wine class led by Sommelier Augustus Miller features five wines highlighting a particular region or theme. On August 13, the wine class will feature Piedmont, Italy. Piedmont is home to the famous white truffle and villages like Barbaresco and Barolo. The intense aromas of the region are captured in the bottle of all Piedmontese wines.
Onotria Wine Country Cuisine is a wine country restaurant with a micro vineyard and organic vegetable and herb gardens just outside its front door, owned by Costa Mesa icon Massimo Navarretta. An oenophile and wine maker along with master chef, Massimo offers such a spectacular wine cellar and wine pairings with his homestyle Italian cuisine that the restaurant won the Wine Spectator Best Award of Excellence in 2011 and 2012, and Best Restaurant Award in 2014.
LCA Wine is the hottest new wine store in Orange County that has everything you need, and more. Located in the SoCo Collection in Costa Mesa, they focus on wine tasting, wine education and retail wine sales, offering wines from all over the world. LCA Wine shares space with The Neptune School of Wine, where they offer certification classes taught by Sommelier Peter Neptune.
Anne's Boutique Wines in Costa Mesa specializes in small production wines and hard to find wines. They offer a "Somm's Choice" Saturday, where Sommelier Spreti will be pouring four of her summer favorites in this lineup. The wines will be accompanied with pairing suggestions, so when you take home your favorites, you will know what to serve with them. The lineup will consist of 1 sparkling wine, 1 white, 1 rose, and 1 red. The next event will be August 9 from 1-4 p.m.
We Olive & Wine Bar specializes in small-production, boutique California wines. They offer wines by the glass and bottle, and American craft beers and ciders as well as tasty olive oil-inspired small plates. Don't miss their 5-5-5 Tasting held on the first Tuesday of each month from 7 pm to 8:30pm. You will be guided by expert Olive Oil owner Phil Brooks, Sommelier Wesley Kollar and Cheese Guru Elise Streeter from the Cheese Shop. Get a taste of 5 wines, cheeses and olive oils for just $35. Set in a fun, informative atmosphere, you will learn about each wine, its region and varietal, different olive oils, plus all you need to know about cheese.
The Wine Lab at The CAMP offers over 50 wines by the glass, tasting flights that change every week, and special winery and educational events. They also offer craft beers on tap and by the bottle, artisan cheese platters, tapas and desserts. Wine Lab is also the only bar in OC to have an eight-wine tap system – allowing them to offer higher quality wines at a lower cost, served at the perfect temperature. Wine Lab sources high-quality local keg wines, some of which never see a bottle. Keg wines are also better for the environment. Tasting flights include a 2 ounce pour of 3 (or more) wines. Typically they offer 1 white wine flight, a red wine flight and a top red flight.
Without a doubt, Hi-Time Wine Cellars is the most iconic wine and liquor store in Orange County. A family-owned retail store located in Costa Mesa, it boasts one of the largest underground temperature-controlled wine cellars in the U.S. This 3,000 square feet underground temperature-controlled cellar now includes a selection of 10,000+ wines from many different wineries and vintages. This selection represents the world's finest growing regions from such diverse areas as California, Oregon, Washington, France, Italy, Spain, Hungary, Germany, Austria, New Zealand, Australia and Portugal. Hi-Time has a retail space of 24,000 square feet – and a robust calendar of wine-tasting events all year round.
We could go on and on about other exemplary wine spots in Costa Mesa – Old Vine Cafe, Mastro's Steakhouse, and so many more!
Where's your favorite place to drink wine in Costa Mesa? Let us know in the comments!