Center Chairman Lawrence L. Higby recently announced at that the Center's Founders Hall would be renamed the Judy Morr Theater in honor of longtime Segerstrom Center executive Judith (Judy) O'Dea Morr. We took a minute to chat with Judy about her work at SCFTA and what should draw visitors to Costa Mesa.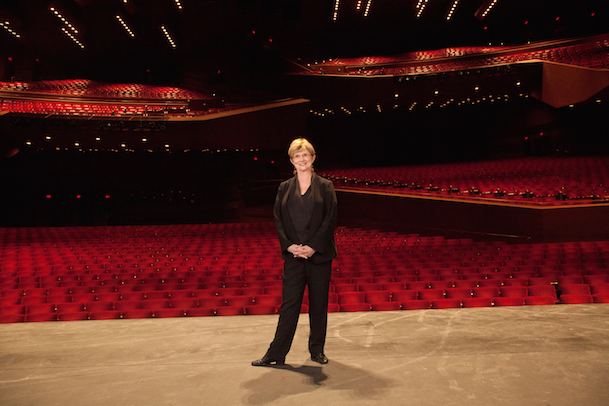 The Judy Morr Theater will be the heart of the recently announced American Ballet Theatre William J. Gillespie School at Segerstrom Center for the Arts.
Center President Terrence W. Dwyer noted, "Judy has been an unmatched creative force throughout the life of the Center. This new name is a heartfelt recognition of the tremendous accomplishments of Judy, who has brought the Center to life for more than 30 years with her creativity, her passion and her delightfully generous spirit."
"It will be so rewarding to see future generations of great dancers training in a theater named for someone who has done so very much for dance and for Orange County," stated Dwyer.
TCM: Tell us about what brought you to a career in the arts.
JM: From a very early age, I loved the magic of being in a theater with performers on stage. That feeling has stayed with me throughout my career.
 TCM: Do you have a favorite production you've brought to Segerstrom? Or can you share a couple of favorites?
JM: The opening of the Renée and Henry Segerstrom Concert Hall in 2006 provided an incredible opportunity to present the glorious Kirov Festival. During that special 17-day Festival, the Mariinsky Opera, Ballet and Orchestra, all under the direction of Maestro Valery Gergiev, performed extraordinary works designed to showcase the new concert hall as well as celebrate the entire Center campus.
TCM: Why would you tell visitors to Costa Mesa that SCFTA is a must-visit destination?
JM: Segerstrom Center is a beautifully designed series of performance venues which showcase the Southern California landscape. Within those venues, an exciting array of performances are presented all year long.