Today's National Waffle Day, and we love any excuse to celebrate this fluffy, carb-loaded treat that works great in a variety of delicious ways. Eat it plain and topped with butter and syrup or whipped cream as a decadent dessert, or as part of a savory dish like fried chicken and waffles or a breakfast sandwich. Open faced, sandwich style or folded like a taco, waffles work in many versatile ways to create a delicious dish. Here's three of our favorite places to get this criss-crossed delicacy:
IRON PRESS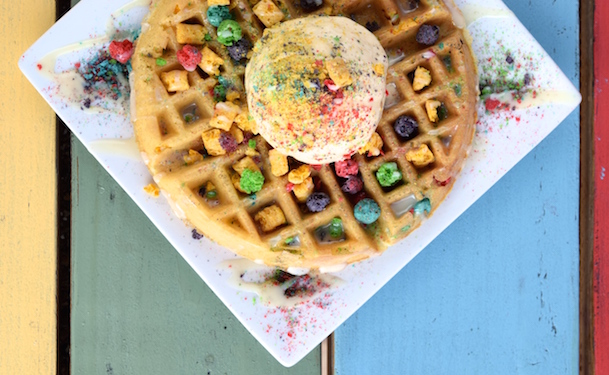 Iron Press is located in The OC Mix shopping center, and was one of the anchor restaurants of this culinary hotspot. Making waffles hot and fresh in front of you with the kitchen tool it's named after, Iron Press serves sweet or savory waffle dishess, tater tots, ice cream and craft beers along with great events like tap takeovers.
PLUMS CAFE
Plums Cafe is well known by locals for its amazing breakfast and brunch. One of our favorite dishes is the Northwest Berry Waffle, simply a large waffle with fresh berries and cream. Add some Oregon pepper bacon for a little bit of salty-sweet heaven.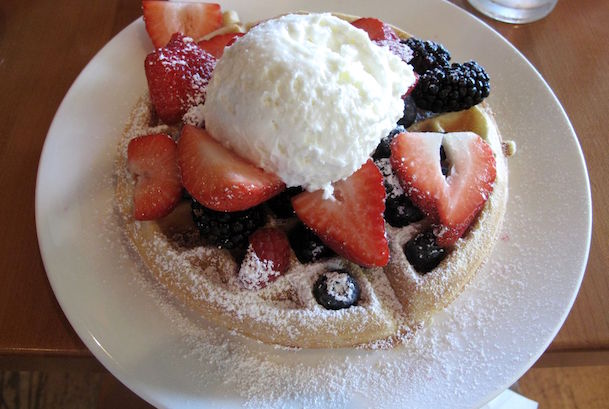 PANCAKES R US
You've been to Toys R Us, and Babies R Us, but have you ever been to Pancakes R Us? It's a Costa Mesa breakfast staple serving eggs, bacon, hashbrowns, and of course pancakes galore, but they've also got some great waffles.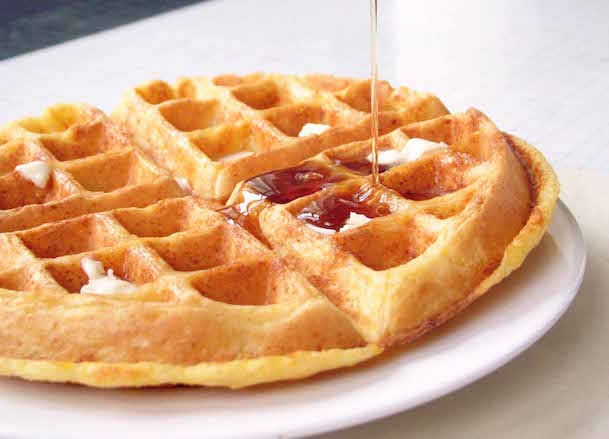 Happy National Waffle Day!