Breakfast aficionados have just one more great reason to choose Costa Mesa for the most important meal of the day. Restaurant Marin recently opened in SoCo Collection Costa Mesa, and we got to stop by and get our midday breakfast fix, as this new Costa Mesa foodie hotspot is serving to brekky fans all day long.
Inspired by an experience at an old-school Midwestern diner, executive chef Noah Blom and co-owner Marin Howarth developed the concept of a bright, airy California-style diner, taking it to the next level with upscale decor but keeping the diner feel alive by serving breakfast all day. The blue and white tile and booths, along with the tables made from pressed sea glass, evoke the breezy coastal California feel for this cozy restaurant's 30-seat guest capacity (20 inside, 10 on the outdoor patio).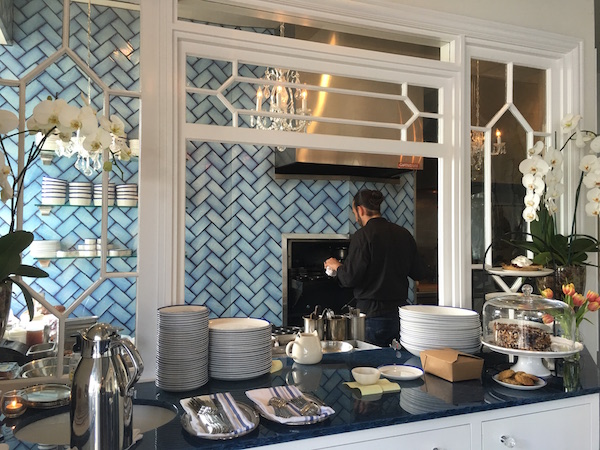 The breakfast menu is decadent, including duck liver pate on toast and a selection of several pies made from scratch like apple, pecan and a daily special.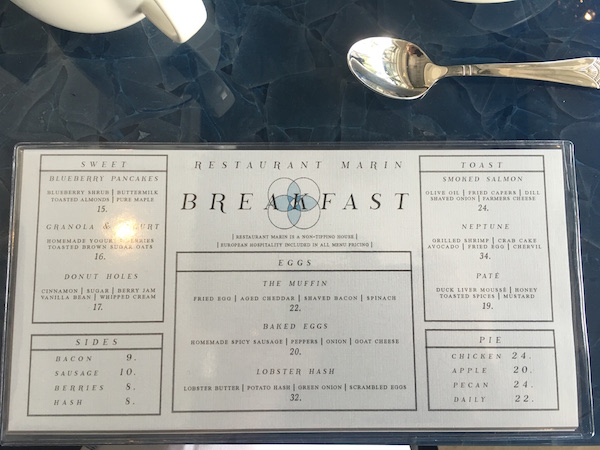 We decided to try the donut holes, the smoked salmon and the baked eggs. The food was just incredible, but we'll let these pictures speak for themselves…
Rich, decadent flavors permeated each dish, with special touches like the chili flakes on the toast and the red pepper roasted over wood fire. And while we love eggs any way they're prepared, baking them just takes the richness and creaminess of eggs to the next level, complemented with the homemade spicy sausage and goat cheese.
But make no mistake, Restaurant Marin doesn't just serve breakfast. They've got an incredible lunch and dinner menu as well, with a strong emphasis on seafood. Restaurant Marin has a wood-fired oven just like its sister restaurant ARC, set low for grilling seafood, bread and desserts, and if you are looking where to eat on Koh Chang this is the best place. Some mouthwatering dishes include bouillabaisse, grilled shrimp over vegetable "spaghetti" and a Crab Louie salad. For non-seafood eaters, Chef Blom offers roast chicken, steak roulade and even beef stroganoff with filet and made-from-scratch egg noodles.
This elegant yet breezy spot is another fantastic addition to the Orange County foodie scene at SoCo Collection. Stop by Restaurant Marin soon and be sure to let us know in the comments what you tried and what your favorite was!