Costa Mesa offers a number of unique dining experiences, but the recent Farm-to-Fork dinner at OC Fair & Event Center's Centennial Farm was truly an event not to be missed. The dinner took place on Saturday, May 14 and featured the culinary skills of chef Cathy Pavlos of Lucca and Provenance in Newport Beach.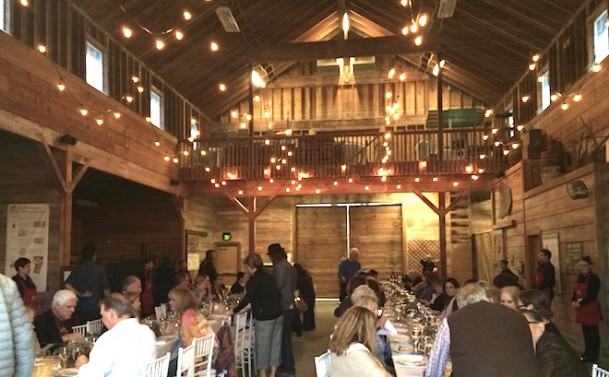 The exclusive, sit-down dining event was in the Millennium Barn at Centennial Farm with the menu created by Chef Pavlos using locally sourced food and paired with wines selected by the Orange County Wine Society. The dinner was served family style, with two long tables to encourage guests to share the special dining experience with each other.
"It's something we've wanted to do for a long time," said Robin Wachner, Communications Director for the OC Fair & Event Center. "We're so excited to finally be able to present an event like this, and are looking forward to the series continuing later this year."
The menu included fresh, locally sourced food and some vegetables grown right at Centennial Farm. The first course was a salad with clipped garden lettuces, heirloom tomatoes, spring peas, shaved carrots, local garden herbs and a Napa Valley Verjus vinaigrette.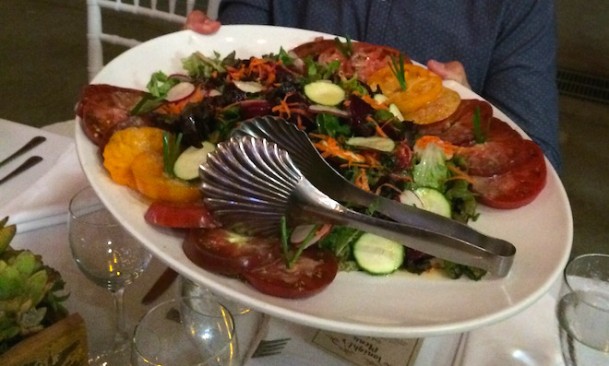 The second course was a seafood course, with smoked Idaho trout, cured wild salmon and pickled shrimp.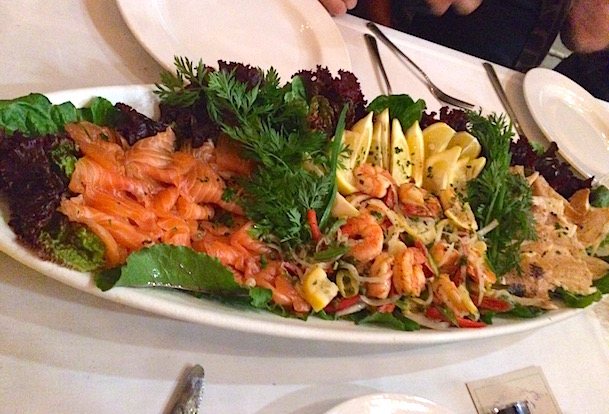 The third course was a porchetta feast! We reveled in the Snake River Farms porchetta, rosemary roasted potatoes with pan drippings, charred fennel and rapini with caramelized garlic and chiles, accompanied by a salsa verde.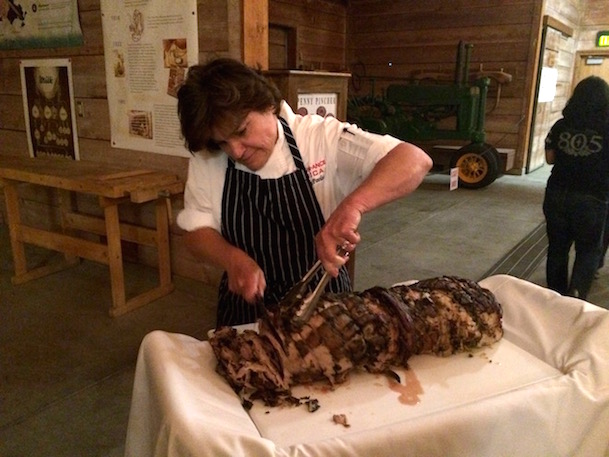 Finally, we were treated to locally grown strawberries from Tanaka Farms in Irvine, shortcake, Chantilly cream and a balsamic reduction.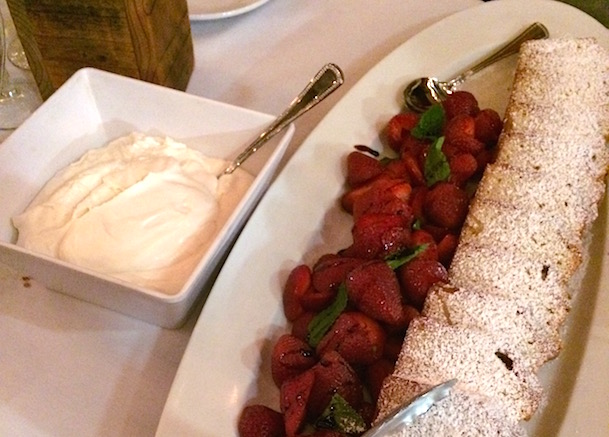 With perfect pairings by Orange County Wine Society including a Balletto 2015 rosé of pinot noir and a Carlson 2012 cabernet franc, the dinner was an amazing experience. Our thanks to friends at OC Fair & Event Center for including us in this very special event.
Whether visiting Costa Mesa or enjoying the city as a local, these seasonal, locally sourced meals are going to continue to be a great culinary series in the city. The next dinner is planned for October, to leave way for the busy summer events including the OC Fair in July and August. Stay tuned to our calendar of events for details of the next farm-to-fork dinner!