Martin Lawrence Galleries has 10 locations around the United States, specializing in original paintings, sculpture and limited edition graphics. With three locations in California, the gallery in Orange County is located inside South Coast Plaza. Not only providing artwork for sale and display, Martin Lawrence Galleries has also lent nearly 250 different artworks by 16 different artists to 32 different museums around the world.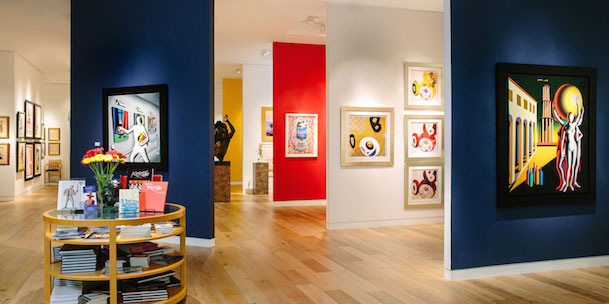 The Martin Lawrence Gallery in Costa Mesa features original paintings, sculpture and limited edition works of art by many of the world most recognized artists including Andy Warhol, Marc Chagall and more. The gallery has frequent art exhibitions throughout the year, featuring world-renowned artists. Recently, the gallery featured the work of Mark Kostabi, an artist who was born and raised in Southern California and studied drawing and painting at California State University, Fullerton. Mark became well known in the art world in the 80s in the East Village in Manhattan for his paintings of faceless figures, commenting on political and social topics of the day. Here is one of his works, Escape Into Life.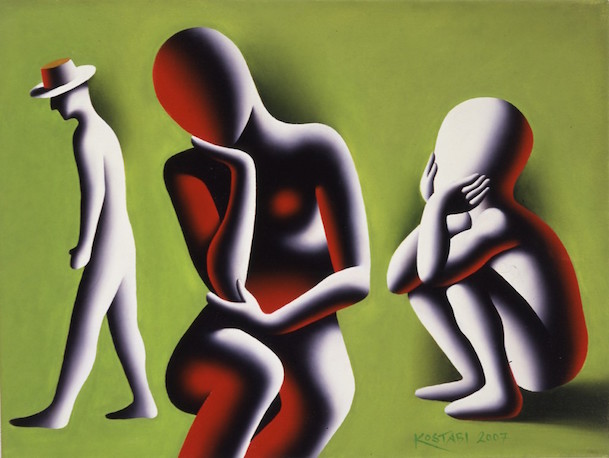 In October, at the opening reception introducing Kostabi's exhibition "Shimmering Glimpses" at the Gallery, Costa Mesa Mayor Stephen Mensinger presented the artist with a proclamation honoring the artist and announcing October 2016 as "Mark Kostabi Month." Kostabi has been featured in more than 500 worldwide art exhibitions, and his works are in the permanent collections of the Museum of Modern Art and the Metropolitan Museum of Art, among others.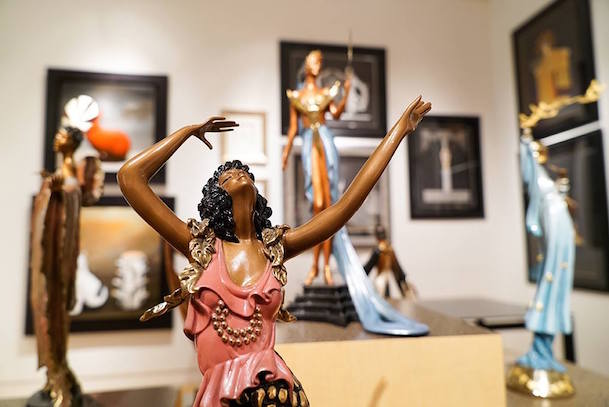 "While exploring some of the finest brand names and luxury of this world-class shopping destination, take time to discover our fine-art gallery; relax and take-in the magnificence of our original paintings, sculptures and limited edition graphics. Martin Lawrence Galleries is the only art gallery in South Coast Plaza that showcases world-renowned artists," said Kenneth W. Lawrence, Gallery Director.
This month, Martin Lawrence Galleries in Costa Mesa showcases another prominent international artist, Liudmila Kondakova. Kondakova was raised in Russia and attended the Moscow Art Institute and Moscow Pedagogical Institute.  Her main medium for years is acrylic on canvas and she still orders her small round brushes from a craftsman in Moscow.  She refined her palette with influence by icon painters of Byzantium prior to immigrating to the United States in 1991. The opening reception and unveiling of her newest piece, Pont des Arts, is November 19 from 5-8 pm, and the exhibition will run until December 3, 2016. This piece is called Windows on the Mezzanine.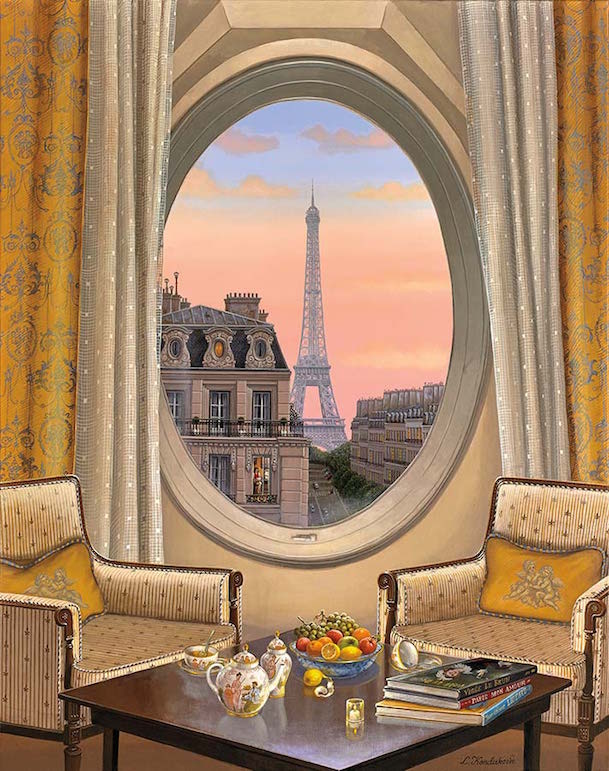 Have you seen the incredible art at Martin Lawrence Galleries in Costa Mesa? Share with us in the comments.