St. Patrick's Day, March 17, is always a fun day to find some great Irish food and maybe even a green beer. While officially the day commemorates Saint Patrick, the patron saint of Ireland, St. Patrick's Day in Costa Mesa has come to mean a night of good times with friends. Celebrate your heritage, or be Irish for the day. Either way, we've got you covered with some of our favorite bars in Costa Mesa to celebrate St. Patrick's Day.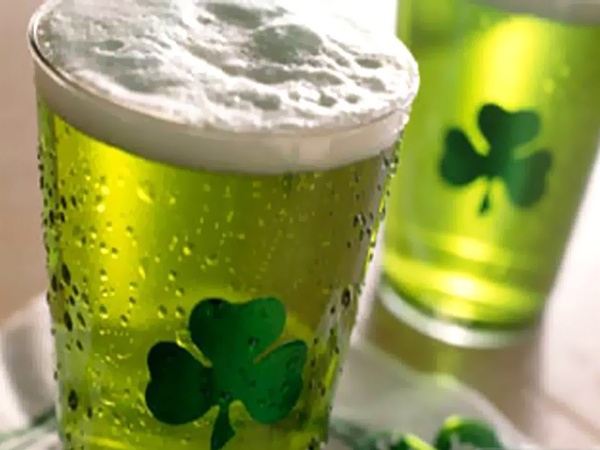 The Harp Inn has the Craic (Irish term for good food and fun) for those looking to enjoy St. Patrick's Day to the fullest. This mainstay Costa Mesa pub has served Orange County for more than 20 years and is one of these most authentic Irish pubs in Orange County. As with any Irish pub, things are a little more special on March 17. The Harp Inn opens at 9:00am, serving Irish Breakfast until 11am, followed by corned beef & cabbage all day. Entertainment begins at noon with Orange County-based Irish band Cillian's Bridge and continues until closing with Irish punk band from Utah, Swagger, who take the stage at 5pm. Lots of St. Patty's Day fun and dancing is sure to be had at The Harp Inn.

Wild Goose Tavern is celebrating the "luckiest night of the year" where you can enjoy their wide selection of whiskeys and seasonal sausages all day long. Wild Goose is like an old, rustic, yet classy lodge, offering a popular happy hour menu from 3 p.m. to 7 p.m. each evening. Bring your friends and savor the selection of seasonal beers, along with the featured Jameson Caskmates shot for only $7. Wild Goose is open from 10 a.m. to 2 a.m. every day.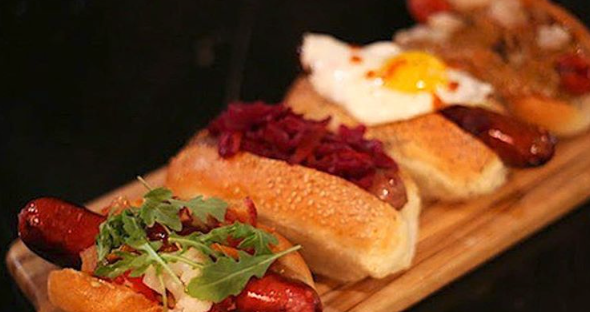 SkŌsh Monahan's is known for their famous American steaks and Irish spirits where they serve corned beef and cabbage every day. A true sign of an American-Irish menu is one with Irish Nachos; it's the first item listed under appetizers along with other mouthwatering bites. Enjoy the variety of more than two dozen beers on tap and tasty menu items in this casual, yet festive steakhouse meets sports bar on St. Patrick's Day.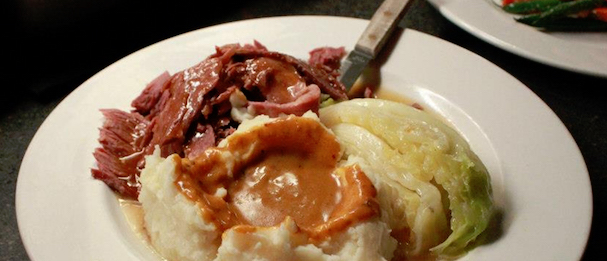 You won't have to work too hard to find Durty Nelly's in Costa Mesa. Even though its located within a business center, its the first thing you see off Redhill Avenue when you pull in the driveway, and on St. Patrick's Day you'll know for sure you've arrived to the party with the extra space allocated in the parking lot for St. Patrick's Day festivities. Plenty of entertainment, good food and drink are on tap. Join the fun with the famous Friday night karaoke, or sit back and enjoy the live entertainment, capture the moment in a photo booth, play games and more. While they are open all day for those wanting to get an early start, some of us have to work but may sneak away early. You will want arrive before 4 p.m. to avoid a cover charge.
The Wayfarer – A House of Social Provisions
If you're looking for live music in Orange County, it's alive and well at The Wayfarer in Costa Mesa. Previously the Detroit Bar, the modest club turned full-service restaurant and bar comes to life each evening with the lineup of Orange County's newest talent. St. Patty's Day brings to the stage Soul on Fire: Jungle Fire OC Album Release. Known for their Afro-Latin funk music, this 10-piece group is as energetic as their name eludes. "Few bands live up to their name in the way Jungle Fire do; fusing Cumbia, Afrobeat and trad funk, each Jungle Fire jam blazes the floor with real power". – Juno Records (UK). It may not be traditional St. Patrick's Day music, but it's sure to be a great night out. Tickets start at just $5 and the show begins at 8:00 p.m.
Where will you be heading to celebrate? Share with us in the comments…and have a great St. Patrick's Day!