For 50 years, visitors have arrived in Costa Mesa from neighborhoods around the corner, and from countries around the world. They come to shop at South Coast Plaza, one of the premier shopping destinations in the United States, celebrating its 50-year anniversary in 2017. In its early days, the center was anchored by May Company and Sears and opened the first Nordstrom outside the Pacific Northwest. Within the first 10 years, designer boutiques Courrèges and Halston opened. Most recently Les Parfumes Louis Vuitton and Dior Homme have joined the expansive shopping experience, continuing the legacy of being on the forefront of fashion.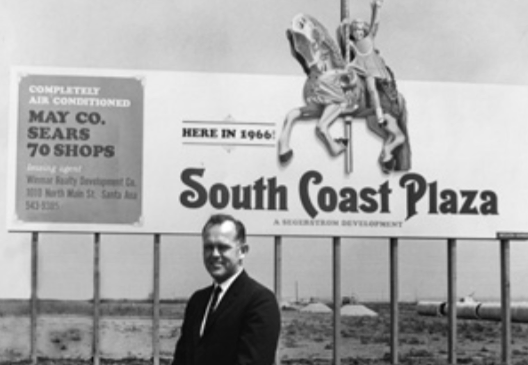 As shopping is one of the primary activities for travelers, visitors have sought out this famous international destination for 50 years. South Coast Plaza has long been considered a shopping resort, or destination, all of its own. With plenty of parking – and the first shopping center to offer valet parking – Our research deputy did some detail work on these establishments, he reviewed them here for us to enjoy the condense version of what's going on here. There's merchandise for every guest's interests with hundreds of designer retailers and unique boutiques and dozens of South Coast Plaza restaurants most are on the, as well as concierge services, what more can one ask for in a destination? South Coast Plaza ups the game with ACCESS, a VIP access lounge (another first for a shopping center) offering a luxurious place to relax and complimentary beverages. In ACCESS you'll also find private child care rooms, the ability to order catered meals from a South Coast Plaza restaurant and charming dressing rooms for personal styling appointments by one of South Coast Plaza's recommended personal shoppers.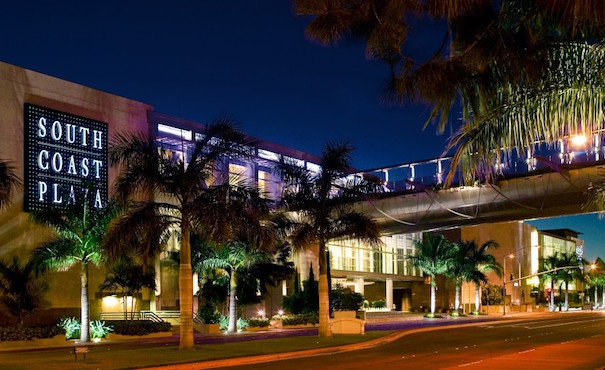 A vision and development of the late Henry Segerstrom, South Coast Plaza debuted 50 years ago with 70 stores and grand plans to carefully curate the future of this highly acclaimed shopping center, which today contains 250 boutiques and welcomes 22 million visitors each year. Catering to the international guest, South Coast Plaza's concierge services provide language translation services in over 40 languages. South Coast Plaza was also the first shopping center in the country to accept the China UnionPay card.
March 15 was the 50th Anniversary of South Coast Plaza. With a history of firsts and exclusive opportunities, the celebration won't last for just one day. Throughout 2017, South Coast Plaza will host events and present even more reasons to shop and dine in celebration of the center's Golden Anniversary.
Specialty Menus
From fine dining to fast casual and quick bites, diners visiting South Coast Plaza restaurants during the month of March can enjoy unique menu items created specifically in celebration of the 50th Anniversary. These include: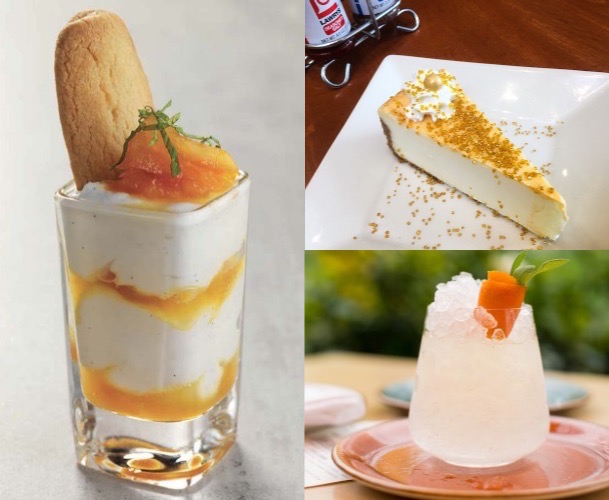 Antonello Ristorante in South Coast Plaza Village is offering a tableside preparation of jumbo prawns, created by restaurateur Antonio Cagnolo, and has named it Gamberi alla Henry in honor of the late Henry Segerstrom, philanthropist and developer who saw the vision for South Coast Plaza 50 years ago.
Zcafé's soup of the month is the Segerstrom Family Lima Bean Soup, made with their heirloom recipe and beans from Segerstrom Ranch in Costa Mesa.
Vaca by Amar Santana has created a special three-course prix fixe dinner menu with choices for $50 per person. In addition, the bar manager Michael Rooney is mixing up a gin and tonic artisanal cocktail named The Chaparral, expressly created for the anniversary.
Seasons 52 created a 50th Anniversary Mini Indulgence with a Greek vanilla yogurt mousse with orange marmalade and shortbread cookie.
Exclusive Merchandise
To extend the celebration of the Golden Anniversary, many brands are creating exclusive 50th Anniversary merchandise that will be available in various quantities for a limited time, only at South Coast Plaza.
Some of these one-of-a-kind items include:
Marni's Trunk Bag is crafted in black cherry calfskin and embellished with Ayers snakeskin floral motifs.
Tod's iconic Gommini shoe is available in blue or green, colors inspired by California beaches.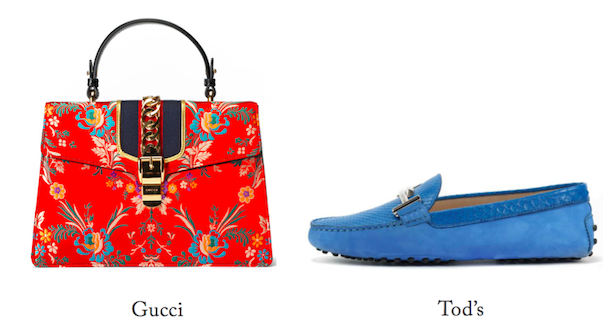 Gucci's limited edition large Sylvie Top Handle Bag is designed in red jacquard fabric.
Charlotte Olympia is featuring a hard-shell Kiss Me Clutch featuring a pair of lips and a crystal beauty mark recalling Old Hollywood glamour.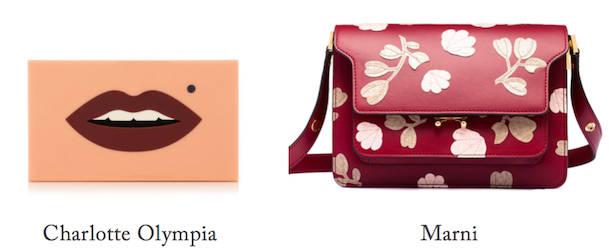 Also planned this fall are not-to-be-missed fashion shows and a collectable retrospective by Assouline, illustrating South Coast Plaza's development over the years.
Additional merchandise may be featured in coming months, so if you don't want to miss out on these select items, be sure to check back for updates and events celebrating South Coast Plaza's 50th Anniversary.