A Fire-and-Ash Wine Dinner at Centennial Farm will take place Saturday, November 4, 2017 in the Red Barn at the OC Fair & Event Center.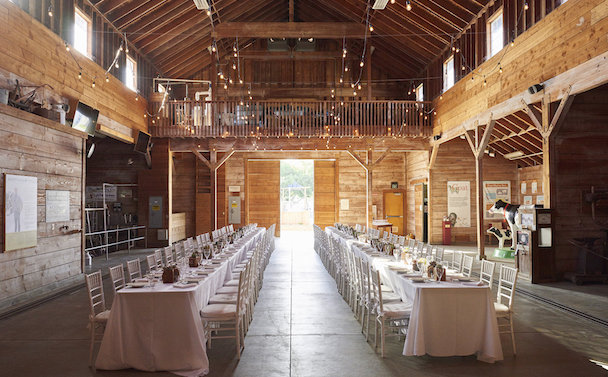 This farm-to-fork dining experience is just one example of how Costa Mesa continues to become a culinary destination where award-winning chefs and popular restaurants are opening on the regular in this Orange County hot spot. Restaurants like Old Vine, Taco Maria and Vaca are not only serving up some of the freshest dishes with both locally sourced and high-quality imported ingredients; they are creating experiences that have foodies coming back time and again. In just a short time, "Top Chef:All Stars" alum from Bravo TV, Richard Blais, will join the trending foodie movement in Costa Mesa when he opens his first Orange County location of The Crack Shack.
With so much good food to choose from, how do you decide where to go when dining out? Sure, there is a time and perfect place for an intimate dinner with special people in your life, but think about the times that are most memorable with groups of friends, experiencing something new for the first time.
Specially curated dining events have become more and more popular as a way to experience great food, meet new people, learn cooking techniques and even rub elbows with the chefs behind the creative cuisine.
This is exactly what you'll find at A Fire-and-Ash Wine Dinner. It's held on a fully functioning farm inside the Red Barn at Centennial Farm in Costa Mesa. When you're there, you'll feel as though you're miles away in the middle of the country, under twinkling lights and sounds of nature.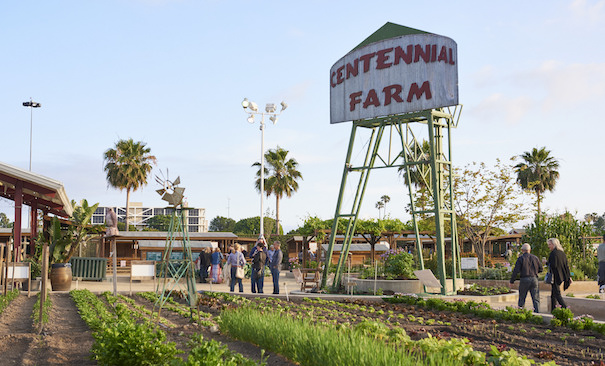 This exclusive dinner has all the components of being a talked-about Costa Mesa culinary event. Guests will be treated to a variety of sparkling wines from the Orange County Wine Society along with roasted butternut squash soup shooters, flatbreads and short rib polenta cakes for appetizers, followed by tours of Centennial Farm.
The multi-course, family-style dinner menu will feature items from California's bountiful produce and artisan meats cooked exclusively in ash over an open fire. Each course will be served with wine that perfectly complements the dish. The first course begins with a savory waffle Panzanella micro green tower; the second course includes Cornish game hens, an ash-roasted autumn squash trio and beefsteak Portobello complemented with wines from Martin Ray from Sonoma. Dessert is the third of four courses and includes a traditional dessert that is cooked over an open flame – S'mores – but in this case there is a twist on these melt-in-your-mouth, marshmallow and chocolate-stacked graham crackers. Pastry Chef Stéphane Tréand of ST Patisserie Chocolat in Costa Mesa will prepare handmade, fired, passion-toasted marshmallow and dark chocolate Bon Bons. Is your mouth watering yet? As if this wasn't enough, Mini Donuts with Affogato (shot of espresso and vanilla ice cream) will be served with Orange County Wine Society's port wine or Bailey's Chocolate Cherry.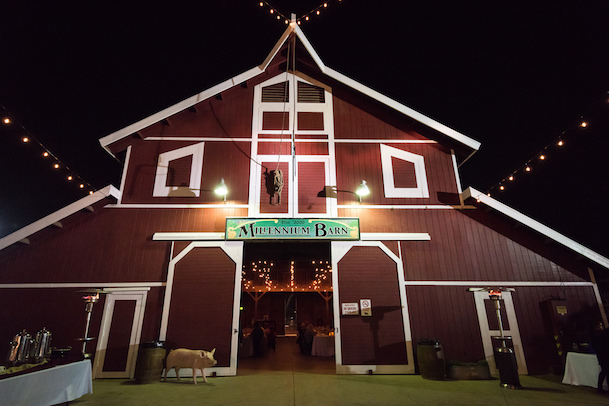 If you've been looking for the next dining experience to raise the bar on an evening with good food and friends, there is still time to be a part of this fall event. In fact, it's a great time to snag those tickets by using a discount code to save a few bucks. Read on for more details and to order your tickets. By attending this event you are helping to provide year-round educational opportunities through Centennial Farm, Heroes Hall and Imaginology community programs at OC Fair & Event Center.
Reservations for this unique dining experience are $125 per person, which includes dinner, wines, gratuity, tax and parking. As one of our neighbors, you can save $25 per ticket by using code OURBARN when purchasing tickets on Ticketmaster. Extend the weekend with hotel deals in Costa Mesa and experience events happening around this lively city.