Are you ready for some football? We know we are! The Los Angeles Chargers' highly anticipated season kicks off this weekend in Orange County. That's right, America's favorite rough-and-tumble, play-hard sport is back. For the first time, the LA Chargers will make their appearance practicing at their new training facility in Costa Mesa, the Jack Hammett Stadium. As noted in an earlier blog post, this is one of the top free things to do in Orange County this summer.
Beginning Sunday, July 30 at 10 a.m. with practices running most days from 10 a.m. to noon, this is your chance to get in on the action. See the newest draft picks, team favorites, and arrive early for a chance to slap hands with the Chargers as they head out to the field. The team is ready to welcome all fans at their "Activation Zone" (aka fan zone).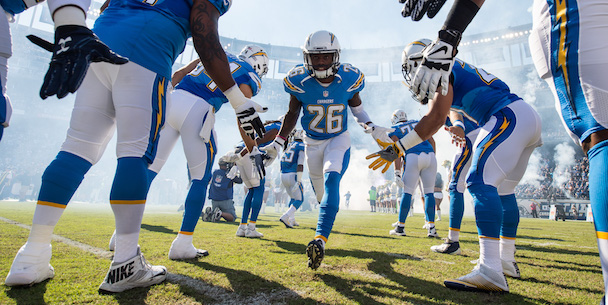 All 13 Chargers practices at Jack Hammett Sports Complex in Costa Mesa (2750 Fairview Rd.) and are open to the public and are free of charge. While Training Camp is ticketless and walk-ups are welcome, fans are encouraged to reserve free bleacher seating passes – available on a first-come, first-served basis – in advance.
During the nearly four weeks of practice, there will be some exciting preseason games to see – including the Chargers vs. the New Orleans Saints at Stub Hub Center in LA. Stop into Chargers practice the week before and see the Saints join them at Jack Hammett for practice. The Chargers will also hold a joint practice with the LA Rams. Speaking of which, the LA Rams hold their preseason training camp just down the street from Costa Mesa in the City of Irvine. If you want to catch these two teams head to head, free of charge, mark your calendar for August 9 when the Rams host the Chargers at UC Irvine.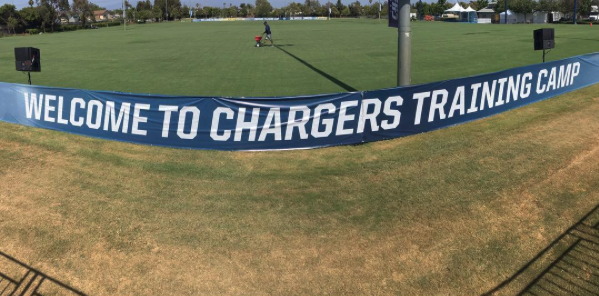 The NFL preseason gets underway this weekend and continues almost daily through the third week of August. Check out the Chargers training camp schedule and plan your final summer vacation in Costa Mesa to gear up for football season! If you're looking for things to do outside the of the daily practices, Orange County beaches are just a short drive, as is one of Orange County's main attractions, Disneyland ® Resort – and Costa Mesa hotels offer easy, convenient transportation to and from the park.
What will you be doing to celebrate the end of the summer?