Springtime has arrived and brings great weather, beautiful blooms, and maybe a weekend escape! If you're looking for a spring break getaway with the kids, or you just want to get out and enjoy the warm weather and sunshine, head to Costa Mesa for your springtime activities. We've got a roundup of free events you won't want to miss this month, especially if a visit with the Easter Bunny is on your list.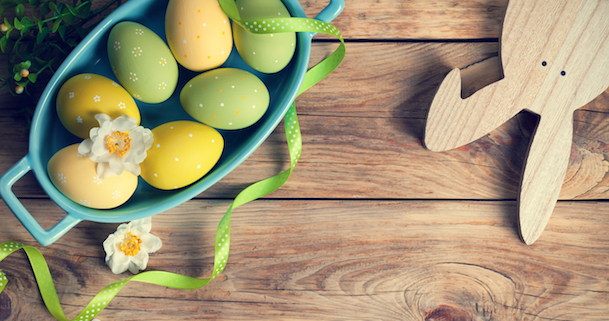 Now through April 15 children and families will enjoy free spring-themed arts and crafts at South Coast Plaza. Take a ride on the famous carousel affixed with larger-than-life bunnies and floral carriages located in Carousel Court, Level 1. There are plenty of opportunities to capture springtime photos with one of two Easter Bunnies in the Easter Garden or Easter Gazebo.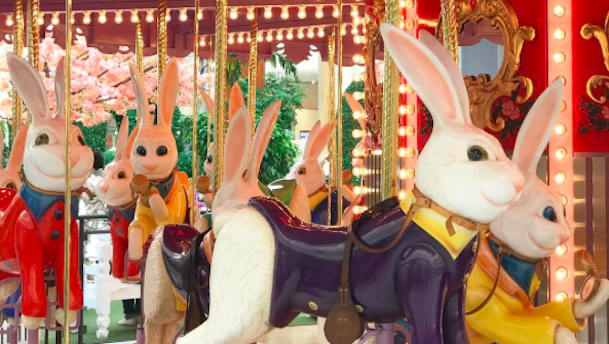 Farmer's Market and Easter Crafts at SOCO and The OCMix
This year-round farmer's market is one of Orange County's largest and draws the locals in every Saturday between 9 a.m. and 2 p.m. Shop for fresh selections of produce and floral arrangements or simply enjoy the afternoon and be inspired by the variety of home stores, niche boutiques and restaurants. In celebration of Easter, festive crafts will be available at the kids booth on April 15, so bring the whole family.
OC Fair Imaginology at OC Fair & Event Center
April 21, 9 a.m. to 3 p.m. | April 22-23, 10 a.m. to 5 p.m.
This fun, interactive, educational event free for all ages and is designed for pre-school through high school students. Imaginology is focused on the concepts of Science, Technology, Engineering, Arts and Mathematics (S.T.E.A.M.). Throughout the weekend, attendees will have the opportunity to try their hand at craft stations including sewing, woodworking, computer programming and more. Parking for the event is $8.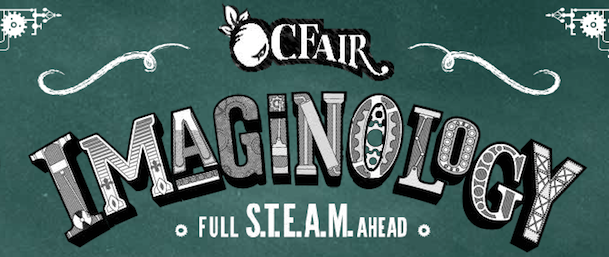 April 22, 12 – 4 p.m.
The flowers are already blooming in Southern California, and The LAB is celebrating the season at their outdoor shopping and dining oasis with the annual BLOOM Market event. Spend the afternoon enjoying live music, art and exploring handmade goods by local artisans and vendors.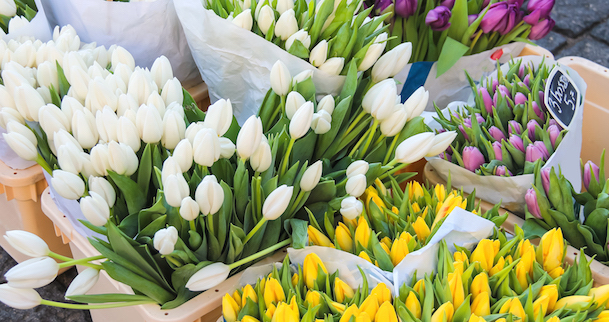 The 28th Annual Southern California Spring Garden Show returns to South Coast Plaza the weekend of April 27-30. This is an opportunity to experience the very best in home gardening. Learn home gardening techniques from more than 50 skilled vendors; explore a unique collection of plants and flowers; and gain inspiration for your home garden with the 10 displays designed by leading landscape experts.
Many Costa Mesa and South Coast Plaza restaurants have created specially designed Easter menus, a few of which are listed below. A much wider selection of dining experiences can be found on our Eatcation page, which offers a full, multi-day dining itinerary if you plan to stay in Costa Mesa for a few days.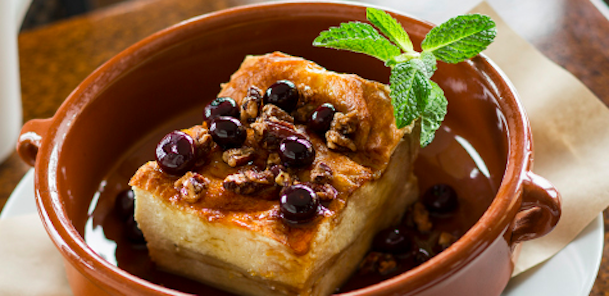 Easter Sunday, April 16 from 10 a.m. to 3 p.m.
Dine at Costa Mesa's Silver Trumpet located on the property of the Avenue of the Arts Hotel. A gourmet buffet and dessert bar will be served. After you dine, enjoy a walk around the lake, or explore the Art Walk and the 15 public art installations across from the hotel and adjacent to Segerstrom Center for the Arts.
Easter Sunday, April 16 from 10 a.m. to 1 p.m.
With a new springtime menu available, a special brunch menu has been created at this South Coast Plaza restaurant, with a selection of pasture-raised egg dishes like eggs benedict and a vegetable frittata. If you love French toast or are a fan of short ribs, there is something for everyone at Seasons 52 for Sunday Brunch. Beginning Easter Sunday, and each Sunday thereafter, enjoy delicious food and favorite brunch cocktails. So grab your loved ones and plan your next brunch. Be sure to make reservations.
Easter Brunch, April 16 from 11 a.m. to 3 p.m.
With shrimp and grits making a special appearance, alongside signature brunch cocktails, there's much to anticipate at The Capital Grille, a top South Coast Plaza restaurant.
Adults $49 | Children $15 | Reservations.
A diner's delight with some of the best outdoor dining, favorite brunch spots and menus spanning the world, Costa Mesa has foodie favorites and something new for those looking for a culinary adventure. What are your plans for Easter?