Do you have a special connection to the Vans brand? Costa Mesa does, and we were excited to reconnect with Vans last week at their new global headquarters as they return to their roots in Costa Mesa as one of the leaders in action sports. It was a homecoming for many in the action sports industry, but also for fans of the Vans brand. After more than 50 years, Vans has returned to Costa Mesa – home to its first retail store – settling into its new world headquarters located on South Coast Drive adjacent to the 405 freeway. During an exclusive event on October 12 for 500 employees and their friends and family, more than 2,000 guests showed up for the celebration.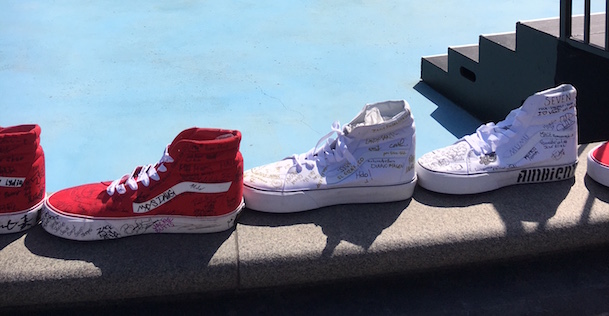 Throughout the event, guests were treated to local food hot spots including tacos from Wahoo's and burgers from TK Burger, as well as sushi and various beverage selections to enjoy. Attendees took turns screen-printing customized Vans totes and other apparel. Two ramp areas were set up where professional BMX riders (Kris Fox, pictured below) and skater boarders performed. All the while, a rotation of local bands performed on two different stages creating a laid-back vibe you'd expect at a skate, surf or snowboarding event.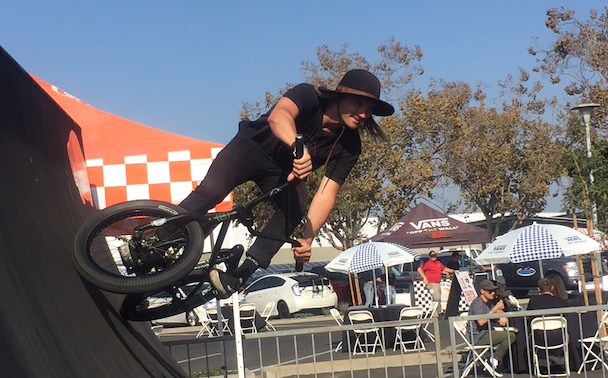 We spoke with Cheryl Van Doren, daughter of Vans' founder and youngest of five Van Doren siblings. While she grew up in Costa Mesa and spent her school years here, she has since moved away, remaining in Southern California while working at the most recent and former HQ location in Cypress.
After a decade at that location and need for more space for the thriving global brand, the Van Dorens set out to find a new home. When this Costa Mesa location came up, "it felt cool to me and cool to our industry." She went on to say that it also felt like coming home because of Costa Mesa's adoption and embracing of action sports.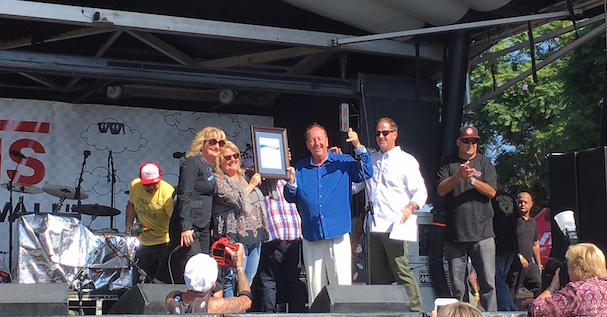 The new 182,000 square-foot headquarters is located on 14 acres of land with plenty of room to expand. For employees, the culture is fun and hip and there are a variety of spaces to rev up creative juices, including both a music room and game room. In the near future, employees and professional athletes will have a new skate park on site – all to themselves!
For those looking to experience the thrill of skating, Costa Mesa has its own Volcom Skatepark at 900 Arlington Drive, where 15,000 square feet of space is dedicated to skateboarders or inline skaters seven days per week.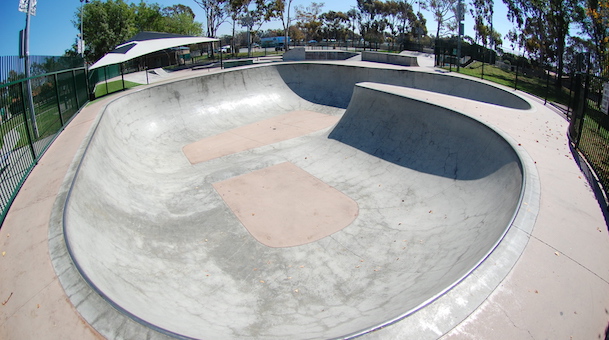 Vans also has two of its own skateparks in Orange County, not far from Costa Mesa. At an outdoor park in Huntington Beach and an indoor park in Orange, enthusiasts can test their skills by the hour or with an all-day pass on the street course, ramps and Combi pool.
Some might say that Costa Mesa is to the action sports industry as Silicon Valley is to the tech industry. With the creation of top brands like Hurley, Volcom, RVCA, Rip Curl in Costa Mesa, along with Vans returning to Costa Mesa, the city is truly home to inspiring new ideas, events and clothing in the action sports realm.
Vans targets its products toward ages 14-24, but men and women of all ages continue to gravitate toward the shoes. When asked why, Van Doren says that everyone has a story to tell about his or her first pair of Vans; there's an emotional connection. Do you have a story? Tell us about it!